Manoj Bajpayee stars in The Family Man web series was a huge success, which led to its second season called Family Man Season 2. Like the previous season, this season was also directed by Raj & DK, and apart from Manoj Bajpayee, the series featured Priyamani, Sharib Hashmi, Neeraj Madhav, Pavan Chopra, and Samantha Ruth as the Main Cast. 
Through this article, you will get every single detail about this series like its release date, and where you can watch it. Its storyline, star cast, makers, trailer, and audience reviews.
The Family Man 2 Cast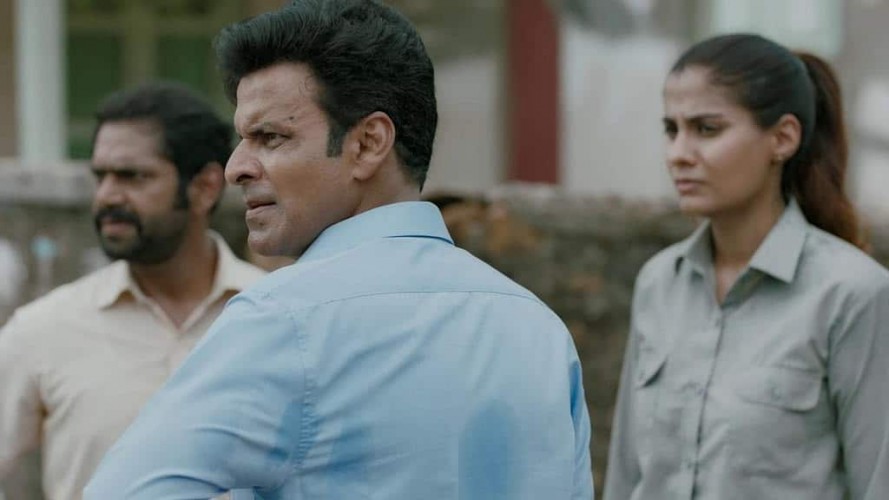 | | |
| --- | --- |
| Web series title | The Family Man- 2 |
| Genre | Action Thriller Comedy |
| Release date | 4 June 2021 |
| Original Language | Hindi |
| Country | India |
| Directed by | Raj & DK |
| Creators | Raj Nidimoru Krishna DK |
| Writers | Raj & DK Suman Kumar |
| Dialogues | Suparn VermaSumit AroraManoj Kumar |
| Key Cast | Manoj BajpayeePriyamaniSharib HashmiNeeraj MadhavPawan ChopraSamantha RuthKishore Kumar G.Sharad Kelkar |
| Producers | Raj Nidimoru Krishna DK |
| Cinematography | Azim MoolanNigam Bomzam |
| Edited by | Sumeet Kotian |
| Music by | Sachin -Jigar |
| Distributed by | Amazon Prime Video  |
| Production house | D2R films |
The Family Man Release Date (4 June 2021)
The sequel of The Family Man Web series was officially launched on the 4th of June 2021 on the Video Streaming Platform Amazon Prime Video. 
The second season of the series consists of 9 episodes and each episode is of 33- 60 minutes duration. Only the first episode is of 33 minutes, the rest of the episodes are of 60 minutes. After its release, this series has got a rating of 8.9 out of 10 from IMDb which is considered to be the best and worth watching.
| | |
| --- | --- |
| Streaming Platform | Amazon Prime Video |
| Release Date | 4 June 2021 |
| Total season | 2 |
| Total Episode | 19 Episodes |
| Running Time | 33- 60 Minutes |
| Original Language | Hindi |
| Subtitles | English |
The Trailer of The Family Man season 2
The official trailer of The Family Man Season 2 web series was uploaded on YouTube by Prime Video India on 19th of May 2021. Which was of 2 minutes 49 seconds and now it has been viewed more than 58 million times.
In the trailer, It is seen that Srikant leaves his TASC job and starts working in an IT company in order to protect his family and to spend more time with them. There is a lot of trouble going on in his personal life, he and his wife don't get along and sometimes there are fights.
The next sequence sees the entry of Tamil actress Samantha who appeared as a terrorist.
The Family Man season 2 Storyline
The story of The Family Man Season 2 revolves around the New life of Shrikant Tiwari i.e. Manoj Bajpayee. This is where his new life begins, in which he leaves his job as a TASC Agent and starts working in a corporate company. He missed his old job a lot and also got offers to rejoin the TASC team. But Srikant always declined those offers. After some time he got fed up with his new job and rejoined his old job. 
The twist in the story comes when a rebel organization in Sri Lanka is Expelled. After this, the entire series revolves around Sri Lanka, London, France, and India.
This time terrorists are also Eying on his family so will he be able to save his family and Country from the terrorists? 
Where can you watch The Family Man Season 2?
If you are also eager to watch the second season of the Family Man web series. Then you will have to buy a subscription to Amazon Prime Video. All its episodes were released on 4 June 2021 on the OTT platform.
All episodes are easily available to watch in Hindi language with English Subtitles. You will not have to face any kind of trouble to watch this series. You can easily watch this sitting at home by subscribing to Amazon Prime Video. 
The Main Star Cast of the series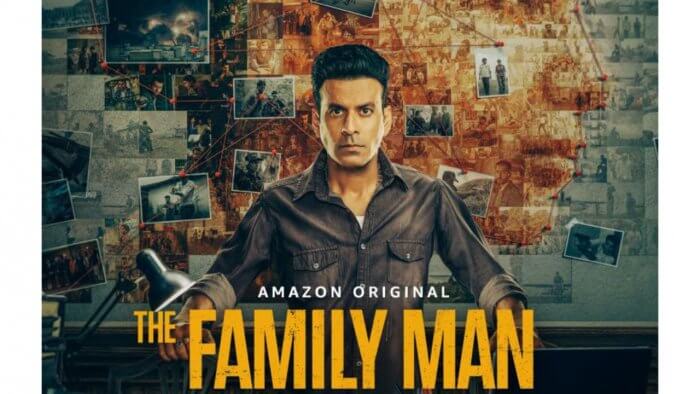 The following actors and actresses have played key roles in the entire series- 
Manoj Bajpayee
Sharib Hashmi
Priyamani
Ashlesha Thakur
Vedant Sinha
Neeraj Madhav
Samantha Ruth Prabhu
Ravindra Vijay
Shahab Ali
Sunny Hinduja
Shreya Dhanwanthary (Cameo)
Dalip Tahi
Darshan Kumar
Uday Mahesh
Devadarshini
Abhay Verma
The Family Man Season 2 Review
Raj and DK's most Anticipated series The Family Man season 2 created a buzz among the audience as soon as it was released. The x factor of this series was Samantha Ruth's performance. Who was roped into the series to portray the Bold character of a terrorist? She showed her acting skills by playing two different characters and has played both roles very well. 
The script of the series is so brilliantly written that you will feel you are watching something new and you have never seen it before. The story of this series revolves around Chennai, London, and Mumbai. The story is about some rebels who become rebels against the government to further their clan. 
There were also some minus points of the series like the language of this series was also very messed up. Almost the series was spoken in Tamil language for which English subtitles were provided. Apart from Tamil, English was also spoken and the use of Hindi language was much less. Another negative point was that nothing happens in the first three episodes and the story is rushed in the last episode.
The series also had to face controversy. Soon after the release of the trailer, the people of Tamil Nadu started protesting against it and demanded a ban on the series. The Tamil Nadu government believed that it was hurting Eelam Tamil's emotions. But later the makers clarified and the dispute ended. 
Also Read: