Commercial Driver's License (CDL) driver education is a vital requirement for anyone looking to pursue an exciting career in the industry of trucking. To become a professional CDL truck driver you must successfully complete a rigorous course of training. That will equip individuals with the necessary skills and information required to operate commercial vehicles safely. In this blog, we will discuss the basics of what CDL driver training involves. And then look into the five main elements of a CDL truck driver's education program.
What exactly is CDL Driver Training?
CDL instructor training for drivers is a special course designed to prepare students for a job in the trucking business. It is required for anyone who wants to get a Commercial Driver's License (CDL). That is required for the driving of huge commercial vehicles. CDL driver training includes many different skills and information. With an emphasis on safety, regulations, and the efficient operation of vehicles.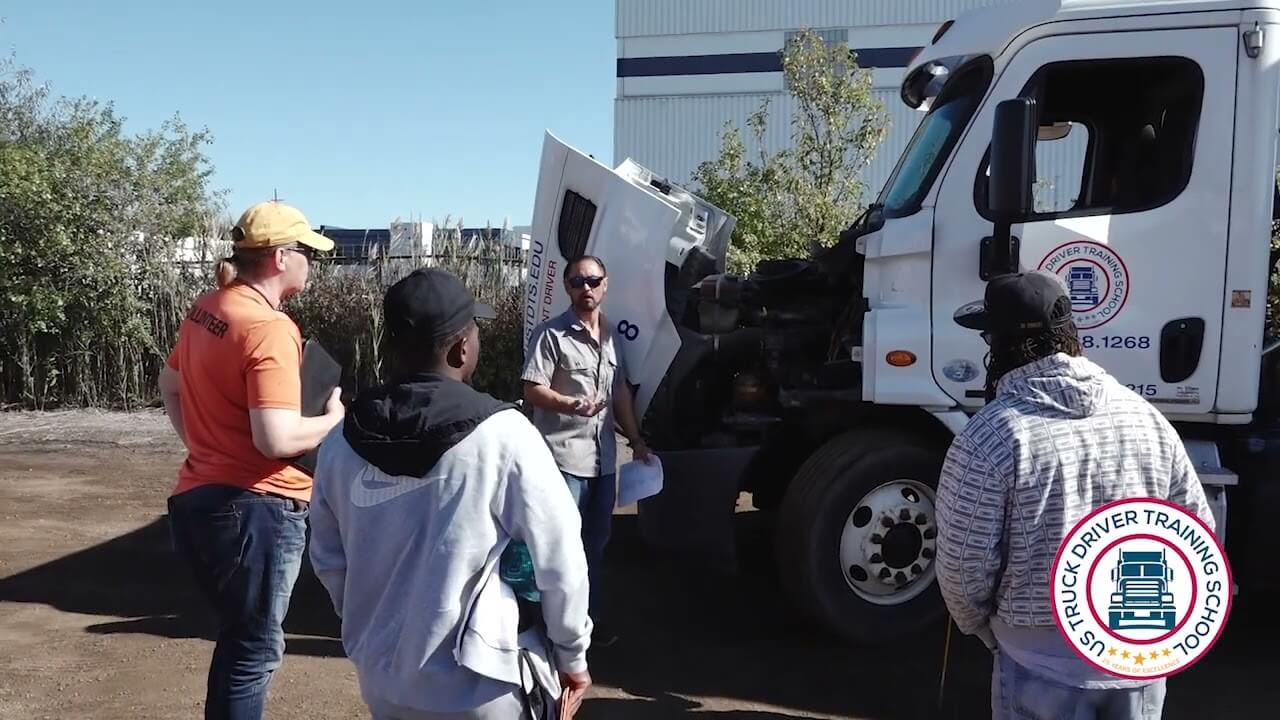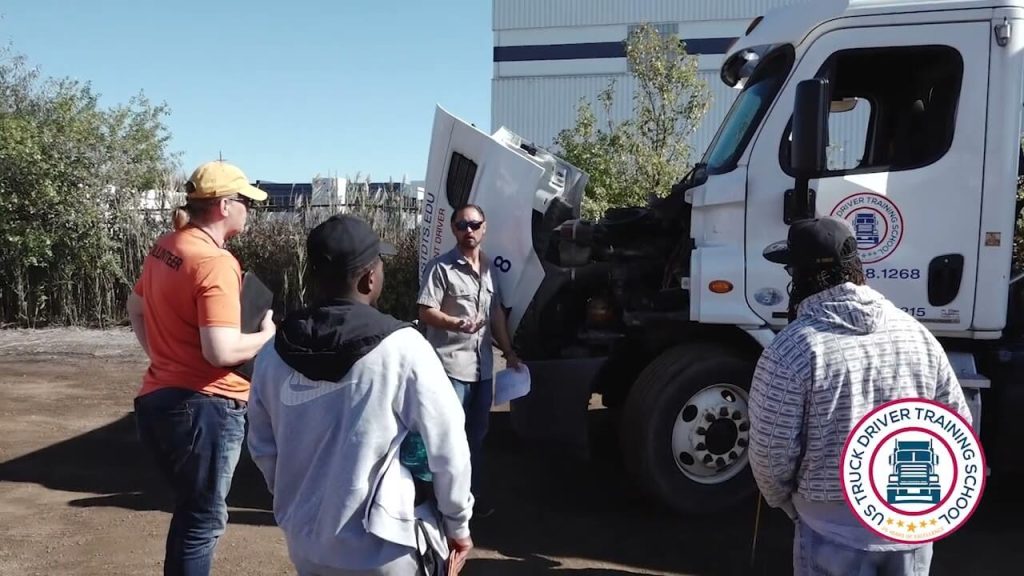 A Commercial Driver's License (CDL) is a specific license that permits individuals to drive commercial vehicles. CDLs come from individual states but must conform to the federal guidelines established by the Federal Motor Carrier Safety Administration (FMCSA). There are three types of CDLs:
Class A: This class is for larger vehicles, such as tractor-trailers and combination vehicles. They have a gross weight rating (GVWR) that is 26,001 pounds or greater. As long as the towed vehicle is more than 10,000 pounds.
Class B: CDLs in Class B are only for single vehicles that have a GVWR of 26,001 pounds or greater, and all towed vehicles have to be less weight than 10,000 pounds.
Class C: It is reserved for vehicles that are not in Class A or B. But are built to carry 16 or more passengers including the driver, or carry dangerous substances.
How to Apply for the CDL License?
The process of obtaining the CDL is a process that involves a variety of steps including testing, education, and skill evaluation. This is a complete guide:
Check Your Eligibility: Verify that you're eligible in your state. criteria. Generally speaking, you need to be at least 18 years of age to drive on the intrastate highway and 21 to drive interstate.
Get the CDL Manual: Get the CDL manual from the local Department of Motor Vehicles (DMV) or from an online source. Learn the entire manual since it has the essential information to pass the written test.
Select a CDL Class: Choose the class of CDL you require according to your career goals and the kind of vehicle you're planning to drive.
Get a learner's permit: Application for a CDL learner's license by passing a written test. This permit permits you to drive under the supervision of a certified CDL holder.
Sign up for a CDL Training Program: Although it is not required, enrolling in a reliable CDL training program could give you hands-on experience, and training for the road exam, and increase your chances of passing.
Pass a Skills Test: Schedule and be able to pass the CDL tests for skills. That includes an inspection before the trip and testing of vehicle controls, as well as a road driving test.
How to Get your CDL License: Once you pass the test of skills the local DMV will issue you with a CDL license.
Limitations and Endorsements: Based on your goals in the field you might require endorsements for your CDL. That allows for transporting dangerous materials operating passenger vehicles and towing several trailers. Be sure to meet the requirements for any endorsement you require.
The 5 main components of the CDL Truck Driver Training Program
A thorough CDL truck driver's education program is designed to include five key elements. Let's take a look at each: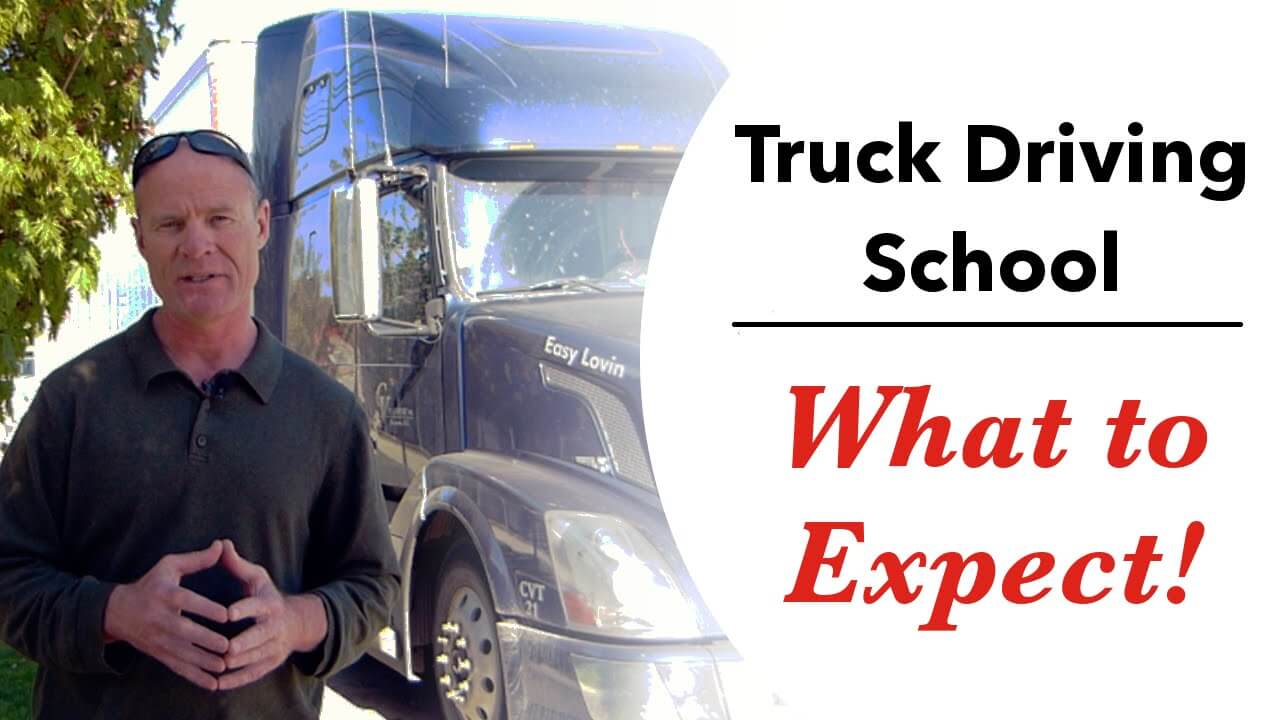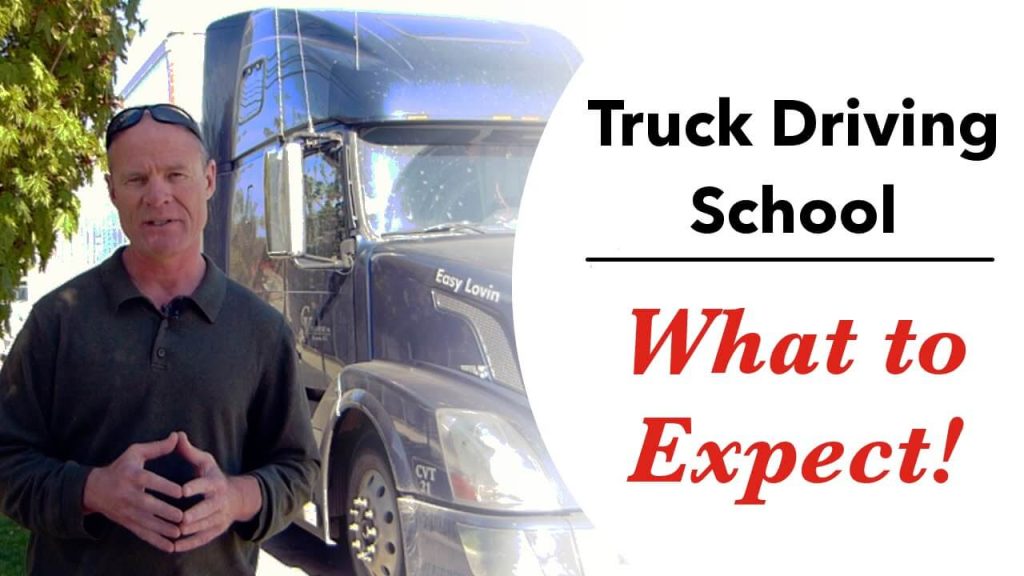 Classroom Instruction
Instruction in the classroom is a crucial component of CDL driver training since it equips aspiring truckers with the fundamental skills, they require to operate safely commercial vehicles. Essential components of instruction in the classroom comprise:
CDL Regulations: Understanding the Federal Motor Carrier Safety Regulations (FMCSRs) and state-specific regulations and rules is vital. This includes topics like time of service weight limitations and requirements for vehicle inspections.
Map reading and navigation: The ability to map reading and utilize GPS systems is essential to planning your route and effective driving.
Travel Planning Drivers: Those who want to become truck drivers are taught to plan trips efficiently taking into account factors such as the weather and rest stops.
Basic Maintenance of the Vehicle: Basic maintenance tasks and inspections are covered so that drivers are able to identify and resolve typical issues.
Safety Driving Tips: The fundamental guidelines for safe driving are highlighted and include defensive driving strategies.
Pre-trip Inspection Training
Before they can travel, CDL candidates must understand how to carry out an exhaustive pre-trip inspection on the commercial car they are driving. The training component concentrates on:
Automotive: Components Identification and inspection of important components like brakes and tires, lights and mirrors.
The Defect Identification: Identification of potential defects in the vehicle and knowing the appropriate time to drive the vehicle or when repairs are needed.
Documentation: Learn how to fill out pre-trip inspection forms and maintenance records with accuracy.
Behind-the-Wheel-Training
Training in the behind-the-wheel is the foundation of CDL driver education. It allows drivers to apply their knowledge in the classroom as well as through pre-trip inspections. Important elements of behind-the-wheel training include:
Car Control: Training students on how to safely manage the vehicle, which includes brakes, steering, and accelerating.
Parking and backing: Developing skills in backups, parking parallel, and maneuvering in tight spaces.
Driving techniques: Practice driving in different traffic and road conditions, such as highways, rural areas, and urban roads.
Security Protocols: The emphasis is on safety procedures, such as dealing with emergencies, recognizing blind spots, and ensuring an appropriate following distance.
Maneuvering and Range Training
Maneuvering and range exercises are crucial for developing the technique and fine motor abilities needed to drive with precision. Training in this aspect includes:
Cones, as well as Obstacle Courses: The participants navigate narrow spaces and obstacles to enhance their control of their vehicles.
Practices for Backing The goal is to improve the skills in backing up, for example, parking in alleys or offset parking.
Coupling and uncoupling Learning attach and uncouple trailers from a tractor.
On-Road Training
The final part of CDL driver training is on-road instruction. This phase allows candidates to put their abilities to the testing in real-world driving conditions. Important aspects of road training include:
Highway driving: Experience with long-distance driving on highways as well as interstates.
City driving: Learn to navigate urban traffic and urban areas.
Defensive driving: Practice defensive driving strategies to deal with different road hazards and difficult situations.
Emergencies: Learning how to handle emergencies, accidents, or extreme weather conditions.
Top 5 CDL Training Institutes in the USA
In order to help you prepare for the CDL license, you should consider enrolling in a reliable CDL education program. Here are 5 best CDL training institutions within the USA:
Truck Driver Institute (TDI)
Places: TDI has multiple campuses throughout the United States.
Highlights of Program: TDI offers comprehensive CDL training courses that encompass every aspect of commercial truck drivers. Their instructors are skilled professionals and their programs have an emphasis on safety compliance and practical training.
Accreditation: TDI programs are acknowledged and accredited for their high-quality training.
SAGE Truck Driving Schools
locations: SAGE has campuses in several states.
Highlights of the Program: SAGE offers an assortment of CDL training programs, which include classes A as well as Class B. They offer hands-on training and provide job placement assistance. SAGE also offers an outstanding Instructor Development Program for people who want a career as CDL trainers.
Accreditation: SAGE is accredited and has strong relationships with industry.
Roadmaster Drivers School
locations: Roadmaster has campuses across multiple states.
Highlights of the Program: Roadmaster offers a CDL instructor training course, and also extensive CDL training courses for aspiring drivers. Their instruction includes both theoretic and practical elements, making sure that learners are prepared for driving.
Accreditation: Roadmaster is accredited and is renowned for its competent and responsible truck drivers.
American Truck Training (ATT)
Places: ATT has campuses in different states.
Highlights of the Program: ATT provides CDL training programs that are focused on professionalism and safety. They also offer the CDL instructor training course for those who wish to be trainers. They aim to address the ever-changing needs of the industry.
Accreditation: ATT is accredited and recognized for its dedication to producing competent and safe truck drivers as well as trainers.
Train C1 Drivers for Trucks
Locations: C1 has campuses in a variety of states.
Highlights of the Program: C1 has an extensive CDL training course, and they offer a specific course for those who want to be CDL trainers. The courses are designed to satisfy the demands of the industry and focus on the importance of safety and conformity.
Accreditation: C1 is accredited and well-known for its dedication to educating excellent truck drivers and instructors.
Conclusion
CDL driver education is a complete program that provides individuals with the necessary knowledge and skills in the safe and secure operation of commercial vehicles. Five major elements of the CDL driver training program for truck drivers–classroom instructions. Pre-trip examination behind-the-wheel-training. As well as, manoeuvring and range exercises and on-road education–all combine to produce a well-rounded, skilled truck driver. 
Candidates for CDL drivers must be able to successfully complete all of these parts to obtain their CDL and start an exciting career in the industry of trucking. Through focusing on the safety of drivers and enhancing their skills. CDL driver training plays a crucial role in ensuring safe and efficient transportation of goods throughout the nation.
Also Read: