The Family Man web series was Created by the renowned filmmaker duo Raj & DK who recently grabbed headlines for making the Farzi web series. This series is loaded with various genres like Crime Action Thriller, Comedy, and Drama.
Manoj Bajpayee, Priyamani, Sharib Hashmi, Neeraj Madhav, Samantha, Pawan Chopra Kishor Kumar, and Sharad Kelkar appeared to portray Key characters. The series focuses on the life of a detective who lives a normal life despite doing extraordinary things.
Through this article, you will get every single detail about this series like its release date. And where you can watch it? Its storyline, star cast, makers, trailer, and audience reviews.
The Family Man Cast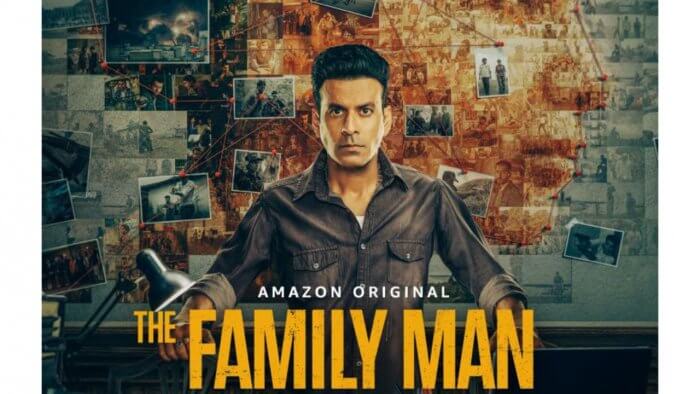 | | |
| --- | --- |
| Web series title | The Family Man |
| Genre | Action Thriller Comedy |
| Release date | 20 September 2019 |
| Original Language | Hindi |
| Country | India |
| Directed by | Raj & DK |
| Creators | Raj Nidimoru Krishna DK |
| Writers | Raj & DK Suman Kumar |
| Dialogues | Suparn VermaSumit AroraManoj Kumar |
| Key Cast | Production House |
| Producers | Raj Nidimoru Krishna DK |
| Cinematography | Azim MoolanNigam Bomzam |
| Edited by | Sumeet Kotian |
| Music by | Sachin -Jigar |
| Distributed by | Amazon Prime Video |
| Production house | D2R films |
The Family Man Release Date (20 September 2019)
Raj & DK's Action Comedy Thriller Drama web series The Family Man's first season was officially launched on the 20th of September 2019 on the Video Streaming Platform Amazon Prime Video.
The first season of the series consists of 10 episodes and each episode is 38 to 53 minutes duration. After its release, this series has got a rating of 8.7 out of 10 from IMDb which is considered to be the best and worth watching.
| | |
| --- | --- |
| Streaming Platform | Amazon Prime Video |
| Release Date | 20 September 2019 |
| Total season | 2 |
| Total Episode | 19 Episodes |
| Running Time | 38- 53 Minutes |
| Original Language | Hindi |
| Subtitles | English |
The Trailer of The Family Man season 1
The trailer of this comedy and suspense drama web series was uploaded on YouTube by Prime Video India on 5 September 2019. That was of 2 minutes 45 seconds and till now it has been viewed more than 28 million times. 
The trailer begins with a middle-class man dropping his kids to school. After which it is also shown in the next scene that he works for the Special Cell of NIA. That protects the country from terrorist threats as well as takes care of and protects his family.
The Family Man Season 1 Storyline
The story of the show is based on the big news coming in the Daily News. In which sensitive issues arising in India have been kept in focus. The most powerful thing about the series is that it has not been talked about in roundabout ways. All the questions about politics have been asked openly, which directly question our government system.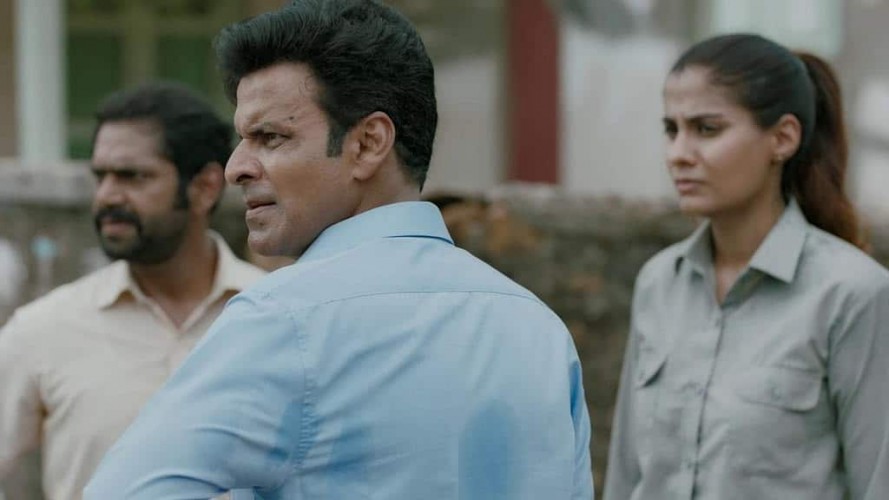 The entire story of this series focuses on the life of Srikant Tiwari, a man working as a senior officer in the Threat Analysis and Surveillance Cell. Shrikant Tiwari is a Spy as well as a family man who takes care of his family while protecting the country from terrorists. When his wife is angry with him, he persuades her, cooks lunch for their children, and drops them to school. And lives like a common man doing extraordinary things. 
His life takes a turn when he learns that terrorists are about to launch an attack on India bigger than 26/11. Now it has to be seen in the story how he will get the country out of such a big crisis.
Where can you watch The Family Man?
If you want to watch this series after watching its explosive trailer. Then you will have to buy a subscription to Amazon Prime Video. All its episodes were released on 20 September 2019 on the OTT platform.
All episodes are easily available to watch in Hindi language with English Subtitles. You will not have to face any kind of trouble to watch this series. You can easily watch this sitting at home by subscribing to Amazon Prime Video.
The Main Star Cast of the series
The following actors and actresses have played a key role in the entire series-
Manoj Bajpayee
Sharib Hashmi
Priyamani
Ashlesha Thakur
Vedant Sinha
Neeraj Madhav
Samantha Ruth Prabhu
Shahab Ali
Sunny Hinduja
Shreya Dhanwanthary
The Family Man Web series Review (IMDb rating- 8.7/10)
The Family Man is a multi-starrer web series starring popular stars like Manoj Bajpayee, Sharib Hashmi, Priyamani, Ashlesha Thakur, Samantha Ruth Prabhu, Ashlesh Thakur, Neeraj Mahadeva, Sunny Hinduja, and Shreya Dhawanthary. This was made under the direction of Popular Filmmaker Dou Raj Nidimoru and Krishna DK who are known as the pair of Raj & DK. They have a different style of presenting a story in front of the viewers which makes their project perfect.
Hats off to the makers of the show who have created such a combo of comedy and suspense that keeps the viewers hooked from start to finish. The script of the show has been written in such a brilliant way that sometimes you feel like laughing out loud. And sometimes you feel like saluting an officer like Srikanth, the main character of the series.
The biggest strength of the show was the ensemble cast who gave amazing acting performances and some of these actors will be seen on the show for the first time.
The negative point of this show was that its story was very slow in the initial episodes. So, you have to be patient to watch the further episodes.
Also Read: