kDrive is an affordable cloud with lots of space and a comprehensive suite of tools to manage all kinds of files online
Choosing the cloud service where to save your files is not easy and we often rely on the best known services such as Google Drive and OneDrive. But there are great alternatives like kDrive which offers all the features of the best at a much better price, and with a few more features.
kDrive a service offered by Infomaniak, a company that servers located in Switzerland. It was born in 2019, but despite being very young, it offers all the services you are looking for in an online storage service . Indeed, the fact of being very young, has allowed its creators to design it for current needs, while the older ones sometimes carry some defects of the past, such as less modern and less intuitive interfaces.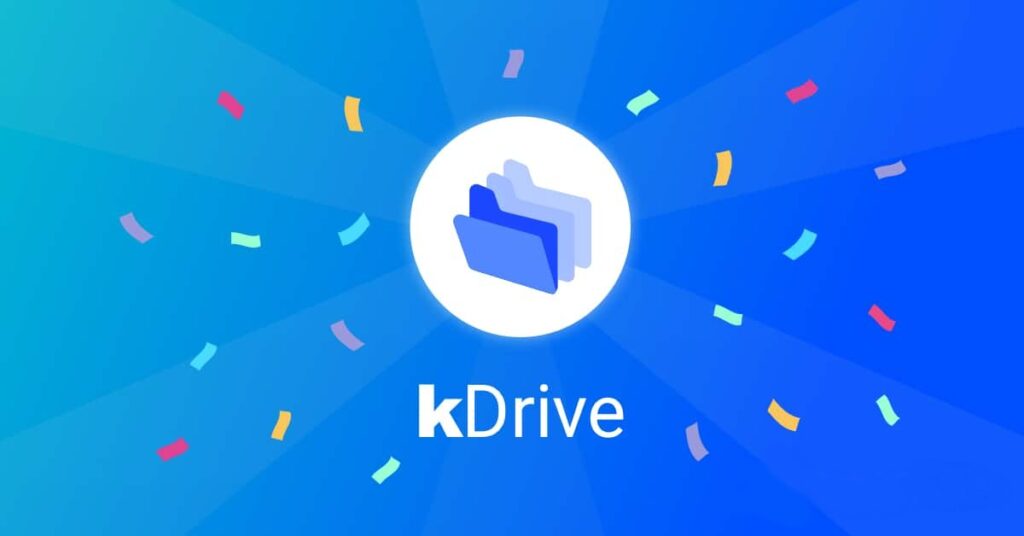 From the first contact with kDrive, one feels welcomed by a familiar atmosphere. The interface is modern, intuitive, easy to manage : it can be easily customised with themes and colours. With kDrive you can backup your files and share photos, videos and documents very easily.
How much does kDrive cost?
kDrive is much more advantageous than other more famous cloud services. First there is a free plan with ik.me which offers 3GB of storage . This plan is not currently available in Italy but will be soon. The free plan also offers a separate mailbox with 20GB of space: kDrive's 3GB of space not shared with email.
The subscription plans, on the other hand, start from what called Solo and which offers 2 TB of space . It is the most popular plan, is perfect for single users and costs around 60 euros per year , much cheaper than the plans offered by the various Apple , Google and Microsoft . In the table below I have compared them to give an idea of ​​the convenience of kDrive.
For those with greater needs there is the Team plan, which offers 3 TB for six users at a cost of around 120 euros per year . It is designed for small teams and families. Finally, there is the Pro plan , with 6 TB of space and three users, suitable for SMEs and large companies and with a cost starting from around 240 euros / year . There is also the option to take out monthly subscriptions, but with a slightly higher price.
Why choose kDrive?
The use of a cloud service is very useful not only in the workplace. With kDrive you can synchronise files between all your devices, such as computers, tablets and smartphones. Files can be accessed easily, anywhere, anytime through the browser or with the application available for desktop and mobile.
If your files already reside on a cloud service, you can easily import them into kDrive. There is a specific feature for automatic synchronisation with Google Drive, Microsoft OneDrive, DropBox, HubiC, ownCloud and Nextcloud .
And with kDrive you can also create and collaborate in editing documents thanks to the integration of OnlyOffice . Thanks to this online suite you can open and edit Word, Excel and PowerPoint files in real time.
We should not forget the integration with other services offered by Infomaniak such as Swisstransfer. Which allows you to send files with a maximum size of 50 GB and kMeet. It is an excellent system for online videoconferencing.
Conclusions
kDrive is one of the best clouds for value for money . It offers several subscription plans to satisfy every need with lower prices than the competition. A young service that has all the credentials to make its way.