Read Time:
5 Minute, 51 Second
In the past few years, the world has seen an exponential growth in online frauds and threats. And it has become a real challenge for all of us to protect ourselves while we are online. The hackers and other online scammers are looking every possible way to trick us and breach our security and get access to our data. However, the good thing is that we can protect ourselves by just being alert and using these essential security apps that we are going to discuss in this article.
Antivirus Program
When we talk about a essential security app to protect us not only from online threats but also from other offline threats then the very first name that came in the list is of Antivirus We all know about the importance of a good antivirus tool, and I am quite sure all reading this article have an antivirus installed on their machines. However, we strongly recommend you to use the paid version of antivirus for all round protection of your computer instead of a free one. Also, you should keep your antivirus up to date and let the updates download and install automatically whenever available. We also recommend you to let your antivirus start with the startup of your computer as there are many viruses that load at the system boot. And if you have recently purchased a new computer and are looking for an antivirus then you have lots and lots of options available. To name the few are Norton antivirus, McAfee Total Protection, BitDefender, Avast, Avira and much more. However while looking for an antivirus tool you first need to make sure that it must include the following features:
Real Time Protection
Regular Definition Updates
Exploit Protection
Malware Protection
Scheduler for automatic running of antivirus.
Lightweight: consume less system resources
Advance Scan Engine.
Virtual Private Network(VPN)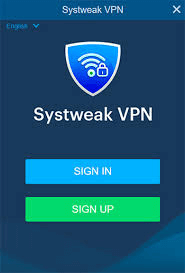 When it comes to safeguarding our identity while working over the Internet, the first name that strikes our mind is a VPN. Mostly while we are not on our home network and working on a public Wi-Fi connection there is a big risk of our data being exposed. And here VPN comes handy that provides us with 100% data anonymity and security. Although there are various companies out there in the market providing VPN, however as per our test results Systweak VPN tops the chart. Systweak VPN not only empowers you to browse the Internet anonymously but also bypass the region specific restriction to browse almost any content on the internet from anywhere in the world. Some key features of Systweak VPN are as follows:
Browse anonymously without leaving your digital footprint.
Bypass regional restrictions to access any content from any part of the world.
AES 256-bit military-grade encryption
DNS leak protection
IP Address Masking to conceal your real IP address
Strict no-log policy
Password Manager
Another tool that protects you while being online is a password manager. We often tend to use simple passwords to safeguard even our sensitive data in the fear of forgetting that password. However, the problem with a simple password is that it can be easily hacked or guessed by hackers and that will in turn open the gate to your sensitive data. So to fix this problem we need a password manager that manages and saves all your passwords in one single vault which itself has the highest security encryption. And for that vault you can set one master password that only you have access to. Apart from that, a password manager tool provides you with an option to generate strong passwords that you can use to replace your weak passwords. Again there are a lot of options available when it comes to a password manager tool, however as per our research TweakPass password manager is one of the best tools. It has a simple user interface along with a promise of safeguarding the sensitive information with the world's strongest AES encryption technology.
Cloud Backup Tool
Next essential security app that we all need is a cloud backup tool that we can use to store all our important data. Yes, you may think of backing up your data on an external hard drive, however automatic syncing of data from every device that you have is not possible. Also, there is always a high risk of the disk being lost or corrupted. However a cloud backup tool minimizes all such risk. Now you might be thinking that how a cloud backup can be an essential tool to protect you while you are online. For that you need to check the stats of the past 2-3 years that shows a steep increase in Ransomware attacks. In which novice and simple users are tricked by scammers to click on a link sent in a phony email. And when the users click on the link their complete system gets locked with a warning to pay a hefty amount to unlock it back or else their complete data will be deleted. Unfortunately, the users who don't have a backup of their data have no other option to pay the scammers. However, there was no guarantee that the scammers will not retarget them or don't demand extra money. Now on the other hand all users who have their data backed up and synced on cloud, don't pay even a penny to such scammers. They just format their machines, reinstall the operating system and restore their complete backup stored in the cloud.
So we hope now it's quite clear to you the importance of cloud backup tools in protecting you while you are online. Again there are several options available like Dropbox, Microsoft OneDrive, Google Drive, RightBackup, iCloud and many more. You can choose among them as per your storage need and budget.
Ad Blocker Tool
Annoyed with those pesky ads that flash all around while you are surfing on the Internet? Want to get rid of them? Then an ad blocker tool is all you need. Also, the ads that look simple advertisements or promotions can sometimes be a trick for scammers to insert adware or spyware into your system once you click on the advertisements. And once inserted they can bombard your system with all types of popups and ads that can trick you into buying any of their bogus software. But if you have an ad blocker installed then it will remove all the ads and banners from all the websites that you visit. This in turn not only gives you protection against adware but also enriches your browsing experience.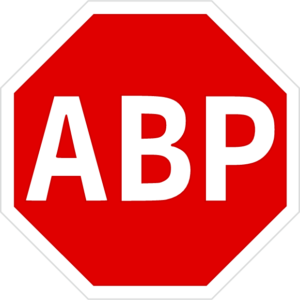 Adblock Plus is one such open-source browser extension developed by Wladimir Palant's Eyeo GmbH, a German software company, for content-filtering and ad blocking. And the best part is that this extension supports all leading browsers like Chrome, Firefox, Safari, Internet Explorer and Edge.
Conclusion
So folks, this is all from our side. We hope that now you can keep yourself protected while being online using these five must have security apps.