If you are a high school student, you have thought about your future. Going to college is one of the most frequent thoughts you might have. College is the best opportunity for those young people who seek professional growth and self-development. If you decide to continue your education, you need more information. Have you ever thought of what to know about college? College is a new life, novel environment, as well as many requirements. Studying in a college or university is different from what you have now in your high school. Many students leave their parents and apply for colleges in other cities. Are you looking for a new life? Do you want to know what you need to learn about a college and application process? Check the information below to learn more.
Choose the college by its type
Have you ever thought that "college" is a common term for many different colleges? There are many different types of colleges, and you should choose one depending on your specialization and the fields of interest. Consider that there are public, private, religious, secular, and proprietary colleges depending on the source of funding. Public and secular colleges are cheaper as they are open for all applicants and offer affordable processes for education.
Private and proprietary colleges exist on the private funds and tuition students have to pay. This money is used to cover salaries and buy the necessary equipment to ensure quality education. As a result, the cost of education in such colleges is high. Also, there are nursing, technical, vocational, arts, and liberal arts colleges. Choose the one depending on your particular interests.
Check the required documents
When you have chosen a college you plan to apply for, you need to search for some information about it and read more about the necessary documents. When you apply for the college, you should send a standard set of documents. There are some variations of these papers depending on the college. So, you should bring the documents confirming your graduation from the high school, SAT or ACT certificates, Resume or CV, your ID card, letters of recommendation, and an application letter.
You should spend plenty of time on writing the college admission essay. Add any certificates and diplomas about the graduation from any extracurricular activities. If you are a foreign student you may need the results of your IELTS test. Start gathering these documents in advance not to rush before the final application date.
Choose people for writing your recommendation letters
Recommendation letters are important for the application for any educational institution. You should choose a person who may assist you with the recommendation letter beforehand. This person should be authoritative enough to raise respect and trust. It is not a good idea to ask your relatives or peers to write such a letter.
Teachers, coaches, or counselors are those people who can complete a good recommendation letter for you. You need to take into account that this person should know you well to be able to highlight your strengths and explain to the admission committee why you are the best candidate.
It is never too late to be active
Colleges seek active students with many interests; those who can continue to develop and promote the educational establishment. Good learning skills and abilities are one of the key priorities. The colleges should choose students with active positions involved in several extracurricular activities than simply the best ones. Knowledge means nothing if never used; so, it is not enough just to know the subject. Colleges seek those young people who can apply obtained knowledge in different fields.
Thus, if you have never been interested in any activity, it is high time to start. You should make specific emphasis on doing what you like and can. Singing, dancing, construction, declamation, or any scientific classes will do. Become a part of any group to be able to confirm your interests in anything apart from school subjects. Be always active!
Think about location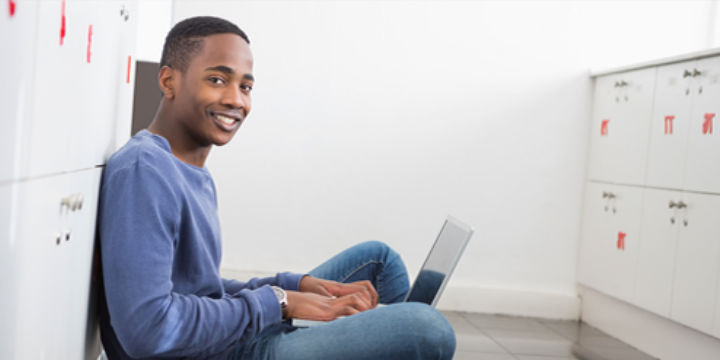 College location is an important aspect of your choice. If you have decided to become a nurse, you may find nursing schools in different locations. You have to take a decision what area is more preferable for you. Do you want to live in a big city? Are you ready for its speed? Or you prefer towns with a steady life where you do not have to hurry anywhere.
If you are not ready to live in a big city, education there will bring much stress to you. The same is about small towns. If you need active life full of impressions, speed, and constant activities, you may become bored with a slow measured life that may even lead to depression. Thus, you should always think twice before choosing a particular location.
Taking both SAT and ACT
When applying for a college, you should provide a document with the results of either SAT or ACT. Since any test will do, you may take only one of them. We strongly recommend that you should take both of them to be on the safe side. You could score in one of them. Take your time to prepare. Many free test trials may help you get ready for the test. You may take one test twice if there is a possibility.
If you follow our advice, it may increase your scores. As taking the test for the first time, you may be nervous and make silly mistakes. When you take the test for the second time, you already know what to expect and do not worry that much. Thus, you may get outstanding and impressive results.
Check the Facilities 
Going to college, you find a new home where you will live for several years. You need to know that this new place is comfortable and convenient for you. Living on campus is a good opportunity to become a part of a new community. You should do your best to feel at home when you are there. Thus, here are some places to check before applying:
Dining Halls or canteens. If you do not plan to cook, you need to know what you will eat and where. Food is an essential part of human's life. You should ensure that the restaurants on campus or around are convenient for you.
Residence Halls. Check the rooms where you will live. Do they suit you? Is the price affordable for you?
Recreation Option. Even if learning is an essential part of college life, you need to have some rest. Check the leisure options on campus.
On-Site Services. Your health should be the key priority for you. Even though you do not plan to get sick, you need to check what medical services are available and whether there are pharmacies, banks, and grocery stores on the territory of campus or nearby.
Cost and financial options
The college tuition and the cost of additional services are essential. You should understand whether you will be able to pay the tuition or not. You should calculate the cost of living in advance. Is the sum affordable for you? You also should know whether the college offers financial aid and whether you may apply for it. You should always take a chance to reduce the cost of your education.