Like all online industries, there's the new and innovative technology in the casino industry every month. iGaming and online casino is thriving, leaving software developers with the job of creating new and unique games to keep players excited.
In the last few years, gamblers have embraced the world of online casinos, giving the industry a boost and an impressive profit. Casino operators are now looking to provide convenient and immersive solutions to offer online casinos an edge over land-based gambling outlets.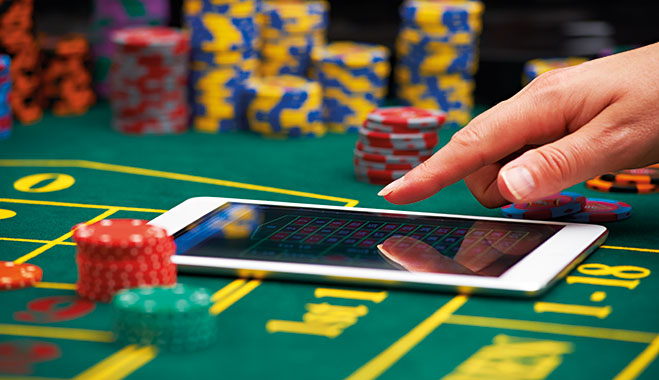 Are you up to date on the latest technologies in the online casino industry? Make sure you know about the latest updates to improve your gameplay and overall casino experience. Read on to find out which technologies you can enjoy now!
Social casinos
Online casinos continually add unique elements to their websites, from live chats to multiplayer modes. Gambling and casino games have traditionally been a social activity, so adding this factor back into online play impresses players worldwide.
Whether you want to meet like-minded players or enjoy sweepstakes and social casinos with cash prizes, getting involved with other players is easier than ever. Not all online casinos have integrated this feature yet, so investigate whether the social play is available before you sign up.
Live dealers
Another key technology appearing in online casinos is live dealer games. Most online casinos offer traditional casino games, such as blackjack or poker, but not all allow you to play with a live dealer. This setup adds an authentic casino feel to the experience, allowing users to enjoy traditional tabletop games anywhere in the world.
Live dealer games work via a live video feed. Many online casinos hire professional dealers and stream them online from their casino studios. Players can interact with dealers via chat boxes, and many find the experience more fulfilling when they see a real dealer spinning the roulette wheel.
This casino technology is popular with both seasoned players and newbies. New players often start playing with live dealers, as it's easier to learn the rules of the games from a professional dealer.
Blockchain technology
An essential aspect of the online casino world is depositing and withdrawing cash. When playing with real money, players want their payment process to be as secure as possible. From debit cards to PayPal, most online casinos provide a range of payment options. However, one of the latest developments in this field is support for cryptocurrency transactions via blockchain technology.
Mobile trading and cryptocurrency have skyrocketed in popularity, leaving many players keen to gamble with their decentralized cash. To satisfy this demand, select online casinos now offer payment options in top cryptocurrencies, such as Ethereum and Bitcoin.
Users are already making the most of these payment methods due to their safer transaction processes. Blockchain technology provides faster transactions without revealing the user's personal banking details. This technology will likely become commonplace in online casinos in the next few years as the younger generation embraces gambling.
Virtual reality
While this new technology hasn't been entirely embraced by the online gambling world yet, it isn't an impossible idea. With the rise of Meta and other virtual reality software, users will soon be able to play classic games from virtual casinos. This will bring users closer to the land-based casino experience without leaving the house.
App development
Although online casino apps aren't the newest development in the industry, the apps are continually getting better. Thanks to professional software design and app development, gamblers frequently choose to play via smartphones and tablets, leaving desktop gambling in the past.
In the last couple of years, online casinos have pushed to improve their user experience with easy interface navigation and a higher number of app-compatible games. Initially, casino apps only supported a handful of games. Today, you can enjoy bingo, slots, tabletop games and more from your device.
Mobile app development will only continue to grow, but we're curious whether the industry will also adapt to smartwatches and wearables. As more consumers embrace wearable tech, we might also see these companies adapting their games for on-wrist play.
The bottom line
The online casino industry is a force to be reckoned with. As this industry grows, more technologies are integrated to improve gameplay and the user's enjoyment. Who knows, in the future, virtual casinos might be the norm. We'll have to wait and see!