Every casino contains hundreds if not thousands of slot machines. Slot machines have been around since the 1890s and have become somewhat of a staple in the gambling industry. Gamblers will always be welcomed by numerous slot machines. All with flashy colors and catchy sound effects whenever they enter a casino.
Slot machines are designed to be entertaining. Every color design, theme, and sound of slot machines are designed with intricate details to attract potential players. Not to mention the number of bonuses that casinos offer on slot machines that make them all the more attractive. But the general easy and simplistic gameplay of slot machines is what makes them so special in the gambling industry and why it is popular among players.
But who made slot machines and when? And what else is there to the fruit machine than spinning reels and jackpots? That is what you will find out with this guide.
The History of Slot Machines:
In 1891, the gambling machine invented by Sittman and Pitt from New York served as a precursor to what modern slot machines would resemble. This old model of slot machine contained only 50 playing cards and 5 reels. It would only use a nickel to run the drums inside it and spin the reels.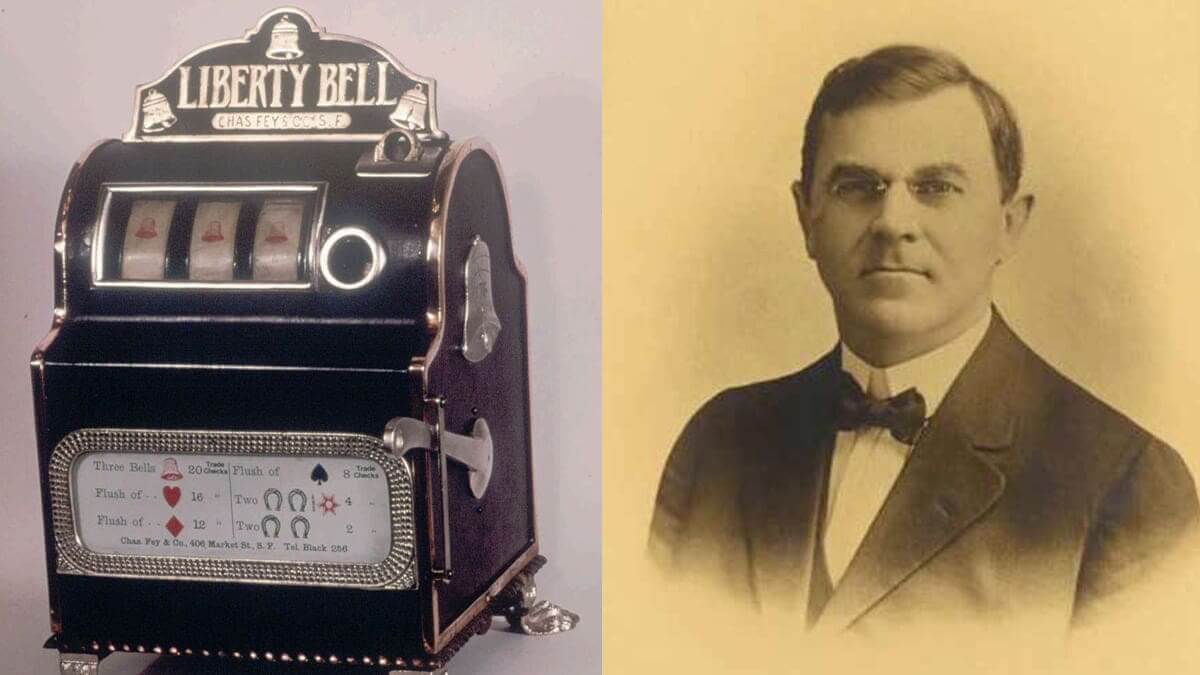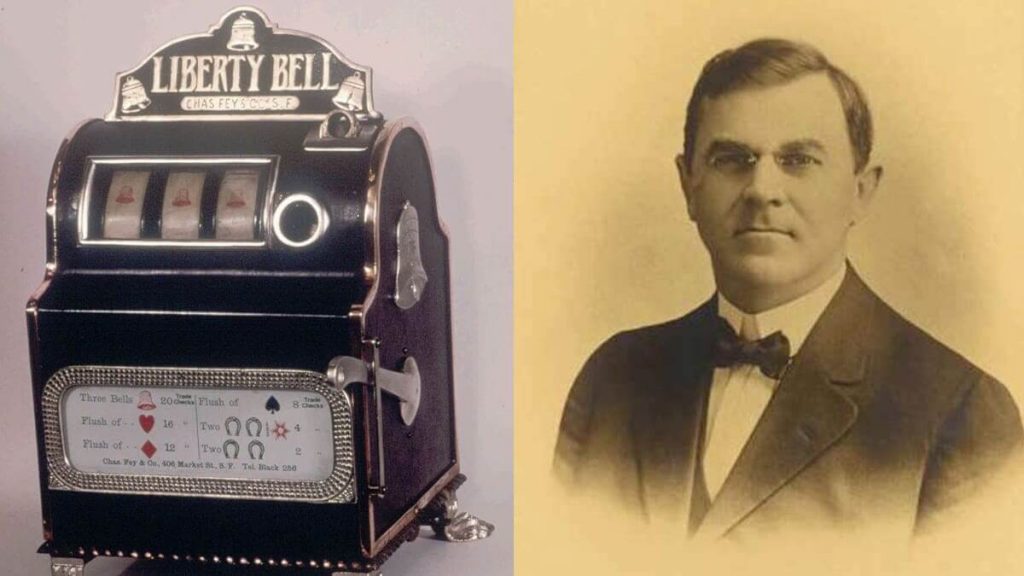 Sittman and Pitt's slot machine was based on poker cards. Although there was no proper payout mechanism for this model. Players would be rewarded with free drinks or cigars, among other prizes the establishment saw fit. It did not take long for the poker slot machine to rise in popularity and soon. It was made available in every bar.
Liberty Bell:
The first fully operational slot machine featuring what is now called "classic slots" symbols was invented by Charles Fey in 1895. Known as Liberty Bell, the slot machine consisted of 3 reels, which later became the standard reels of modern slots. And it contained Diamonds, spades, and heart symbols with the image of a Liberty Bell cracked. The mechanism for Liberty Bell was simple, a spin that resulted in 3 bells in a row would reward the player with 50 cents or 10 nickels at the time.
Charles Fey's contributions to slot machines are held in high regard. He further made improvements to Liberty Bell that allowed the machine to detect fake nickels or slugs from real nickels. Although Sittman and Pitt deserve credit for the poker-based slot machines. Fey's Liberty Bell had the first automated payout system, making it the first real money slot machine, and Fey was the inventor of modern slots.
Operator Bells:
Although Liberty Bell was available in nearly every gambling establishment, Fey could not meet the demands of people. Liberty Bell was a huge success, gambling supply manufacturers attempted to buy the distribution rights to the slot machine from Fey, but the inventor refused.
The demand for Liberty Bell led to the launch of a new slot machine based on the original design of Fey. In 1907, a Chicago arcade machine manufacturer Herbert Mills pioneered the production of Operator Bell. The slot machine was a knock-off version of Fey's Liberty Bell, but it was a hit among industry members. Operator Bell was the first slot machine that used fruit symbols. Such as lemons, plums, cherries, strawberries, etc., on the reels.
Operator Bell did not reward players with cash prizes at that time in history. Instead, players would receive gums and sweets or drinks as prizes during breaks from winnings.
Electronic Slot Machines:
In the 1890s, slot machines were mostly mechanical and used metal hoops for revolving reels through levers. Even though coins were dispensed automatically following Liberty Bell's improvements, slot machines were not electronic.
Electronic slot machines were produced in 1964 when Bally released the first electronic slot named Money Honey. It was the first slot machine with reels that would be electronically operated. Aside from electronic reels, the slot machine maintained its classic lever for spinning the reels. So slot players would not be unfamiliarized with the latest models.
Money Honey was automatic and had the biggest payout with 500 coins which made it a huge hit. Following its success, the Fortune Coin Company built an electronic slot machine in the 1970s after a few other versions of slot machines, featuring roulette, dice, and even poker.
Electronic slot machines were based on Paces Races, an animated horse race machine that was a fully electronic horse race machine. It served as the precursor for electronic slot machines.
Since electronic slot machines did not need any mechanical parts for display. It led to the transition of video slot machines and multi-video machines of the modern day.
Online Slot Machines and the Future:
Slot machines reached new heights since the internet came into being. The gambling industry cashed in on the opportunities presented with the internet through best online slots sites in ireland, leading to online slot machines.
Online slot machines are available in abundance. Every week game developers launch new and advanced games for online slot machines. Not only is their variety but with recent HTML5, slot machines can be played with mobile devices and computers. Slot players only need the internet to play.
As far as the future goes, the gambling industry has set its eyes on virtual reality. Which opens the door to even more opportunities for slots enthusiasts. Virtual reality will forever change the shape of gambling as it is today. Though it seems more suited for table games, there are always innovative companies that will take it a step further. Virtual reality is the next step in the history and evolution of slot machines, but for now, there are numerous slot games along with classic variations that will keep avid players busy until the future.
Conclusion:
Slot machines have been around since the 1890s and have undergone certain changes throughout the decades. From mechanical tubes to electronic transistors, all way the way to online and beyond. Slot machines have proven that no matter the era, the gambling machine will always be the main attraction of casinos.