In digital Marketing you must have read about Local SEO and how can it be helpful to grow your business online at a low cost. 
Local SEO is an Online Strategy that enables you to Optimize your Business for local areas. By using this your business can appear at the top of the Search results of the customers. So through this article, we have provided each and every detail about Local SEO, why it is important for your business, what are the benefits of using it to grow your business, and many more.
What is Local Seo?
Local SEO is an SEO strategy that allows you to optimize your business for a specific local area. For example, if you have a shop, restaurant, chemist, bakery, or agency and you want your business to be at the top of the search results for your local audience, you can do so by using local SEO.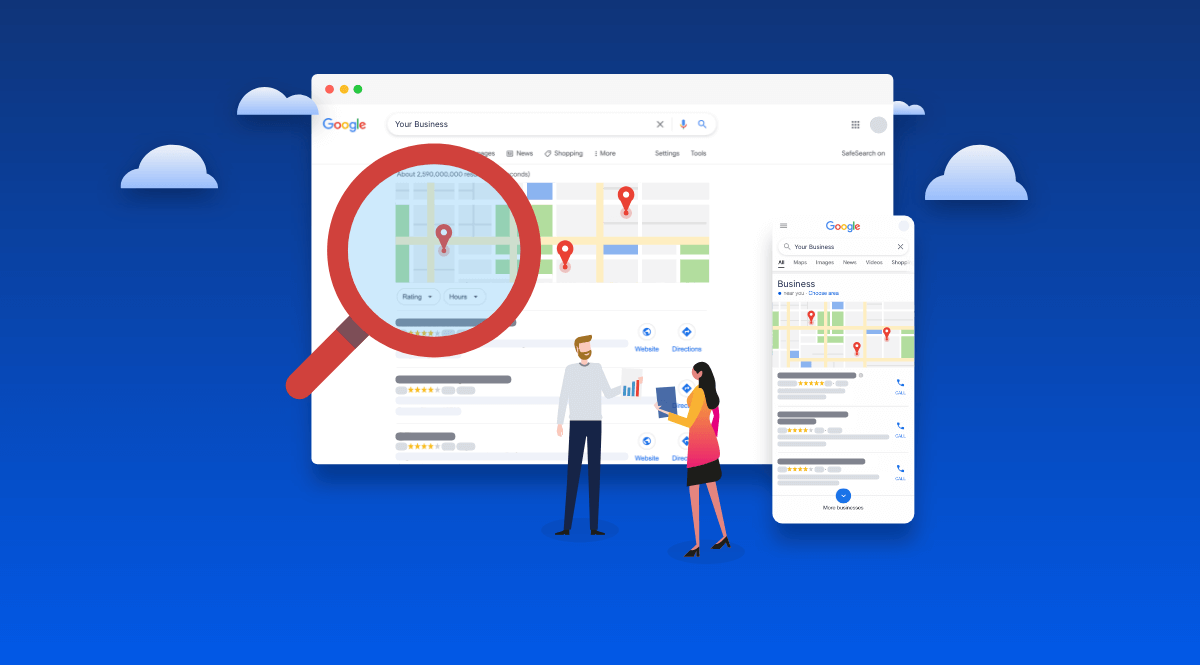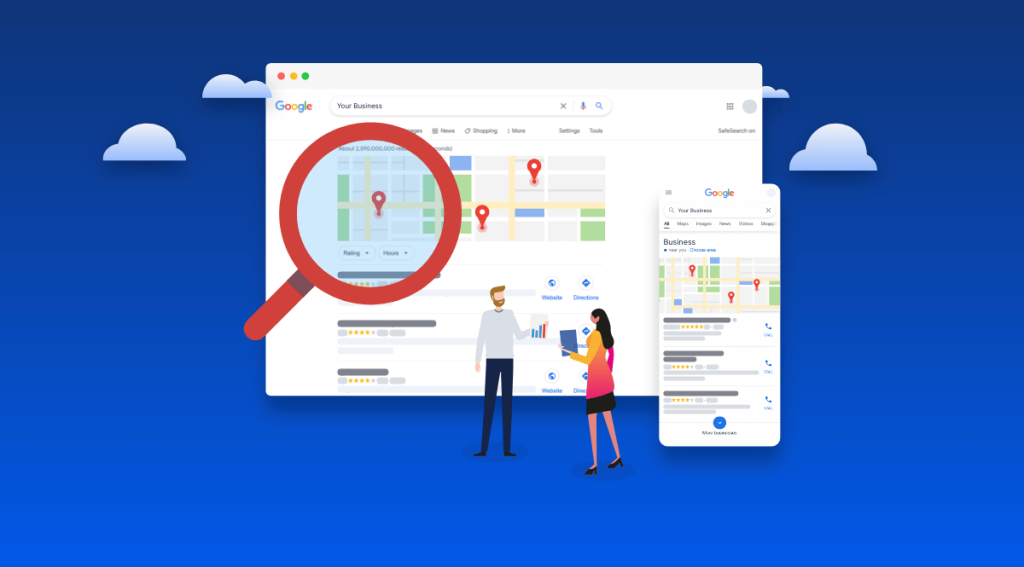 If you search on Google using crucial keywords related to your business website and then a map with 3 listings appears on the page, it means that local SEO is helping grow your business.
Why is Local SEO important for your Business?
Local SEO is crucial for businesses because it helps to reach Local Customers in their Local area. It also helps improve performances in Local search results, which may increase website traffic, and phone calls to their physical location by optimizing their websites and online presence for local search. 
Local customers are more inclined to trust and pick a firm that is at the top of local search results, therefore local SEO helps businesses establish credibility and trust with their community. 
How to Optimize Your Business for Local Search?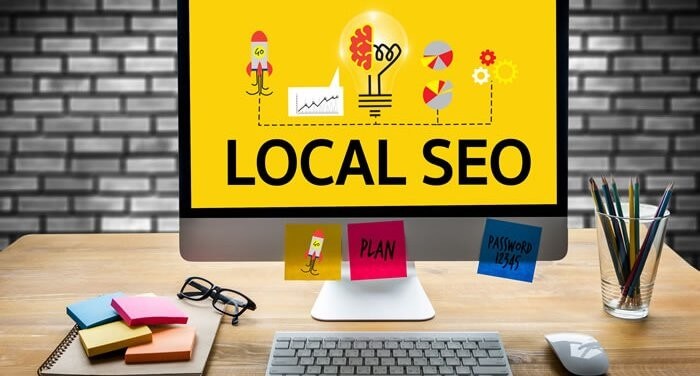 By using the following steps you can optimize your Business for Local search.
Create your Google Business Page and verify GMB
The first step to improve the SEO of your local business is to set up your Google My Business account. By taking this step, you will see your website appear in Google Local Search Results, Google Maps, and Google Search Knowledge Panel. 
First, you have to visit the Google My Business Website in order to create your Listing-
On the Next Page you have to provide some information regarding your Business for your GMB listing-
Your exact business name
the location of your physical business
Your Accurate Location on Map
your company's industry
Your correct Contact Number and Website
After providing the above information, when your listing goes live, you will need to verify it through a phone call or postcard and you can do Google My Business verification with the steps below.
Provide Pictures of your Business which can be inside your store or around your business.
Provide Information about your Working time
Give a brief description of your Business 
Create Mobile Friendly Websites-
In recent times mobile phones have become a crucial part of a common man's life and it is very common that any person who needs to get information about his local area will use his mobile only. According to some reports, it has also been said that 82% of the users are using their phones for 'Nearby Me' searches.
So if possible you should customize your business website for a phone screen so that no one has trouble finding your business from anywhere and also add a 'Click-to-call' button on your Site.
Optimize your website's Meta Data and Content
While listing in Google My Business, a section will appear where you will have to provide a link to your website so that any seeker will come to your website from a local search.
Before linking the listing go through all the information on your website carefully and optimize it as per requirement.
Ensure NAP Consistency
To make your local business accessible to people, you must always update NAP i.e. name, address, and phone number in your business listing.
Collect Local Customer Reviews
The next tip to grow a local business is to get customer reviews as getting their feedback optimizes your Google My Business listing and also encourages other people to buy stuff.
Create content related to your Business
If you want to keep your website in a business listing, then you have to keep updating the content about your business from time to time as Google also sees that you update your consumers about the products, services, and offers of your business.
Get High- Quality Backlinks from Local Companies
Creating local content is a smart way to get high-quality backlinks from renowned companies in your field. Google checks the number and quality of your website when ranking, so it is important to increase your link portfolio by earning links from high-authority sites.
Benefits of Using Local SEO-
Following are some of the benefits of using Local SEO for your Business-
Increased Traffic- If you don't know then let us tell you that around 46% of Google Searches are about Local Information. Whether you have a big restaurant or a small dhaba, if you have registered your business online, then your website will be in traffic.
Connect More Customers- The biggest Advantage of Using Local SEO for Business is that it lets you reach out to as many customers as possible, it tries to bring more and more visitors to your website, some of whom become your customers as well.
Conversion Rate-  Improving the Conversion rate is another advantage of using Local Seo for Local Business. This is crucial as SEO gets traffic to your site that is already interested in your business's products, which leads to sales and better conversion rates.
Conclusion
In this article, we have told you everything about local search, why it is important, how you can optimize your business in local search what are its benefits, etc. We hope that you have understood everything by reading this and still have any doubt about Local SEO in your mind, then you can clear it by reading this article again.