The market offers us a multitude of free antivirus solutions that we can use to protect our PC without spending a single Euro. Today we focus on Avast Free Antivirus, a complete free antimalware solution that provides us with a multitude of possibilities to protect our beloved PC from network threats. Do you want to learn how to install Avast antivirus for free? Do not miss this interesting article.
What is Avast Free Antivirus?
As its name suggests, Avast is a free antivirus for PC, although it also has versions for other systems as we will see later. The most interesting thing about Avast is its free version for home use.
Many users will think that being a free version it will work badly and will be very limited in options, nothing could be further from the truth. Avast Free Antivirus provides most of the options that are available in the most prestigious paid antivirus . In addition, its antivirus engine is one of the best that exists, with a very high detection rate and excellent optimization so that our PC continues to work very fast.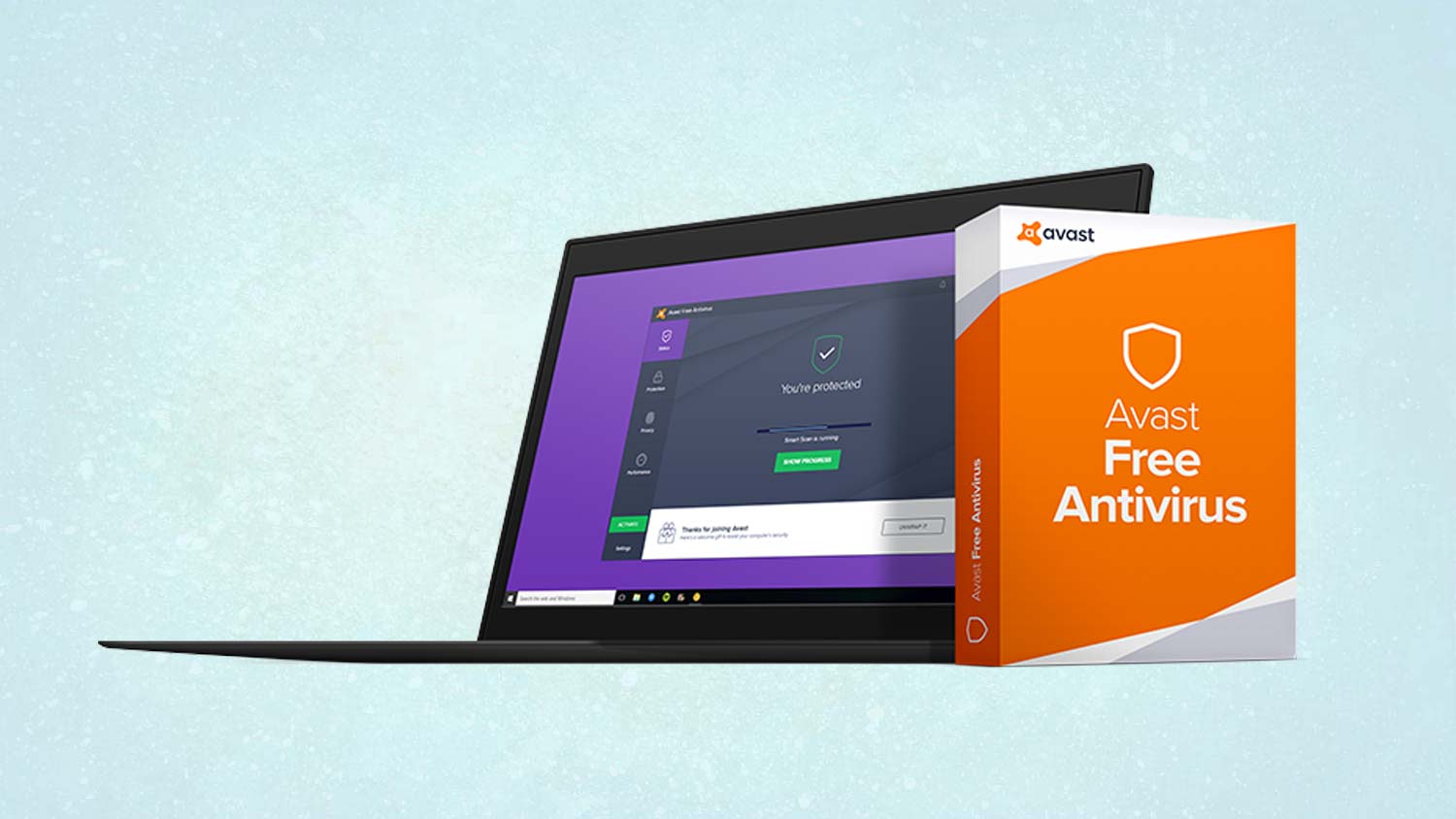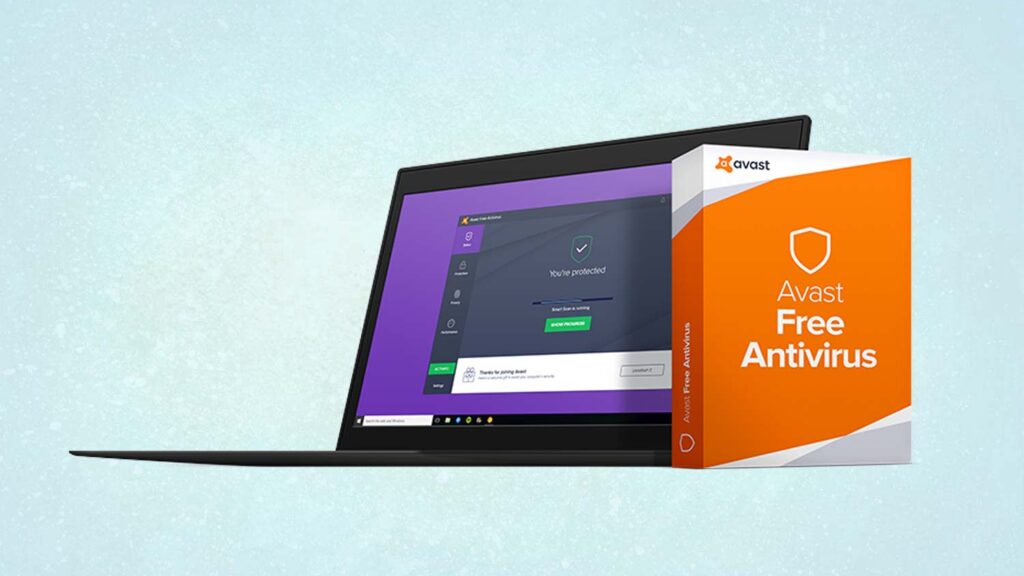 Avast does not stop working on the product to add new functions, one of the most interesting being a shield that prevents unauthorized access to the PC webcam . It also has an anti-rasomware shield, an important measure to prevent access to our files and extortion from being blocked.
Avast SafePrice is another very interesting feature that is included in the free version. It is a tool that analyses the prices in the different online stores when we are going to buy something. So we can know if it is cheaper in another trusted site.
Finally, Avast has developed applications for Android and iOS, allowing users of these systems to obtain all their benefits when making secure payments with Google Pay, Apple Pay, and other network functions.
How to download and install Avast step by step?
As usual, the first step to install Avast is to go to its official website to download the installer. The download button is on the cover, so no one will have a problem finding it.
Once the download is complete, it only remains to find the file that is stored on our PC and execute it to continue with the installation of the program. It will generally be stored in the "Downloads" folder on your Windows 10 PC.
Once you locate the file, double click the main mouse button to start the installation process.
The Avast installation wizard will guide us through the entire process so it is really simple. You just have to pay attention to the option that it offers you to install additional software from the company. It is your decision if you do it or not, we will not do it. To prevent it from being installed, you just have to uncheck the box.
We can choose to install the program with the default settings, something that saves us time by simplifying the process. On the other hand, we can configure the installation to our liking using the "Customize" button located below the large green button of the default installation.
With this second option we can customise the Avast installation path. As well as choose which components we want to install and which we do not want. This is very useful, because if you don't want to use a certain component, you can simply make it not install. When you have all the options to your liking, click on "Install" to start the process.
After that, you just have to wait for the program to install on your PC . The process will take a few minutes depending on the power of your computer. At the end of the process you will see a screen of completion of the process. And another screen that offers you the option of doing an initial quick scan on your PC.
After that, the main Avast interface will appear on your desktop . Congratulations, you have finished installing the program and your PC is protected in the best possible way against network threats. In the next section we explain how to configure Avast perfectly. In this way you can get the most out of this great free antivirus.
Disable Windows Defender to avoid conflicts with Avast
Having two antivirus programs running simultaneously is not a good idea, as they often cause conflicts between them. For this reason, what we will have to do once Avast is installed is to deactivate Windows Defender.
Fortunately, it is very easy to disable Windows Defender. It is enough to deactivate the real-time protection of Microsoft's antivirus. Something that can be done from its own user interface.
To access Windows Defender, we just have to search for " Virus and threat protection " in the Windows 10 Start menu search engine.
Once inside, check that Avast has been correctly detected, and that Windows Defender's real-time protection is disabled.
Set up Avast Free correctly
If you've made it this far, you should already have Avast installed on your computer correctly. With this, you will already be obtaining a good level of protection. But we will help you make the most of the different tools that this great program offers us.
Most of Avast's functions are accessible from the "Protection", "Privacy" and "Performance" side menus. The exclusive functions of the paid version of the program are identified with a padlock. So that you will not be able to use them with this free version.
Avast Options
The Avast configuration options are accessible from the menu button located in the upper right corner. You will easily identify it by its hamburger design and the word "Menu".
After clicking on the button, you will be able to access several options:
Program options.
My subscriptions : from here you manage the licenses of Avast products.
Get rewards : you can invite your friends to use Avast, in return you will get rewards.
Browser extensions : Avast Online Security has extensions for Chrome, Firefox, and Edge.
Statistics : allows you to see the number of threats blocked by Avast, and the files analysed.
Help – Provides access to the Avast community forum and documentation.
About of displays data on the installed version of Avast.
Let's see the different configuration options that Avast provides us:
general
Within this section are several of the main options offered by Avast. Some of the most interesting for most users are the following:
Language – Set the language for the Avast user interface.
Password : with this option we can configure a password to restrict access to the program to unauthorised users.
Exclusions : Avast allows us to include file paths or web pages on which we do not want Avast antivirus to act.
Updates : it helps us to configure the different options related to Avast updates.
Notifications : Avast allows you to activate and deactivate various notifications and alerts as we are interested.
Protection
We now turn to see the Avast antivirus protection options. From this tab we can configure various aspects of the program's antivirus engine. These functions affect the operation of the program very directly , so it is better not to touch anything if you do not know what you are doing.
Avast offers us four analysis profiles that we can configure in various aspects. One of the most important being sensitivity when detecting viruses. If we go over the sensitivity we can have the problem of having many false positives. Another notable option is the detection of potentially dangerous programs.
We continue with the configuration of the shields . In this case we can also adjust the sensitivity with a slider. The following option allows you to configure the default behavior of the program against viruses and potentially dangerous programs that are detected.
CyberCapture technology
CyberCapture technology offers us protection against unknown threats. We can configure it to block all threats automatically. Or ask us what we want to do when it detects one. Finally, the reinforced mode allows us to further improve the security of our PC.
Nor do we forget the trunk , the Avast component where detected threats are safely stored. The program allows us to configure the maximum size of the trunk.
On the left side of the Avast interface there is a tab that gives us access to more options related to the protection of the program.
The first option available is virus scan. From here we can select several very interesting options:
Full virus scan – Scans all files on your PC.
Specific analysis : allows you to select which drives and folders you want to analyze.
Scan during startup : scans the PC before starting Windows, very useful to detect Rootkit.
Custom scans – allows you to configure scan options.
We can also use the big green " RUN SMART SCAN " button for Avast to do the virus scan it deems best.
Another very interesting option is the possibility of deactivating some specific Avast shields. Something very useful if you don't need to use any of its functions. To do this we just have to use the small button on each shield.
From " Virus Chest" we can see all the threats that Avast has blocked. The program allows adding files manually.
We continue with the " Avast WiFi Inspector" , a tool that analyzes our wireless Internet network to detect possible problems, and find solutions. We can analyze both home and public networks.
Privacy
We now go to see the options within the Avast " Privacy " tab . The free version of the program only gives us access to the password manager and password protection. The rest of the options are only available in the full version.
The Avast password manager is very useful to avoid having to remember all the passwords we use on the Internet. All of them are stored safely, and will be available when we need them. We can store passwords for "Logins", "Credit Cards" and even "Secure Notes".
The password protection tool is in charge of offering us a safe where all our passwords will be safely stored.
Performance
The Avast performance options offer us the possibility to adjust some interesting options such as the "Do not disturb mode" and the "Software Updater".
Avast's Do Not Disturb Mode is very useful when we don't want the program to distract us. For example while playing, working or watching a movie. Basically it allows us to silence notifications from Avast and other programs, pause Windows 10 updates, and automatically add new applications.
The software update tool offers an option to have Avast notify us when a new version of a program that we have installed on our computer is available. The option to update the applications automatically is only available in the paid version.
Finally, we come to the Avast " Performance " tab . From here we can access the «Software Updater» for free and the «Do not disturb mode». Other options such as "Driver Updater" and " Avast Cleanup Premium" are only accessible with the paid version of the program.
The software updater will help us to analyze all the programs that we have installed on the PC, and see if there is an update available . Very useful to always be up to date.
From the " Mode Not Disturb" Avast we have already spoken. From here we can add the applications with which we want this mode to start automatically.
These are all the most important Avast options you need to know to get the most out of this great antivirus program. We hope you find it very useful and help you keep your PC more secure and protected against network threats.
Is it worth installing Avast Antivirus Free?
As you have seen, Avast offers us a multitude of options even in its free version. It is true that Windows Defender offers sufficient protection for 90% of users, but Avast goes a step further with many options that are not available in Microsoft's antivirus .
We believe that Avast is a very interesting program that is worth trying. Because after all, you don't lose anything by installing it on your PC and giving it a try. What do you think? Do you think Avast is worth using, or do you think Windows Defender is enough?