CRM system literally translates as "customer relationship management system". It is a plan that integrates all customer interaction processes. CRM for marketing designed to free you from unnecessary activity plus provide additional opportunities.
Let's take a closer look at what modern CRMs can do and what you need to consider when choosing a best crm systems for small business.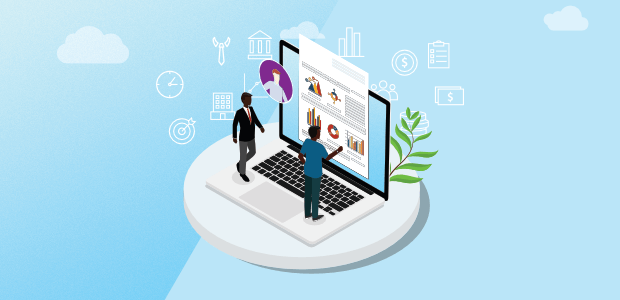 Key features of CRM for small businesses
Today on the market there is a large selection of programs with functionality for a variety of tasks. To understand what a CRM system is and what it is capable of, let's pay attention to the main goals of the program:
Create and maintain a single customer base in one system;
Record all communication with clients and manage it centrally;
Track the performance of each employee;
Collect detailed statistics and analyze sales performance for further changes in strategy and tactics.
All information about the client can be entered into the interface of the CRM system:
His contact details, birthday, features, preferences, other information available to you;
Information about sales: what requests came from this client, what and when sold, at what stage each of the transactions ended;
Actual tasks and the progress of their implementation;
Responsible persons and much more.
 A CRM for small business benefits from simply and visually receiving data about how many applications are in work at the moment, at what stage they are, and what tasks each employee has. This makes it possible to quickly and conveniently manage the work of managers, personalize communication with customers, improve communication and sales.
Advantages of a CRM system for small businesses
How to prioritize tasks? How to evaluate the workload of each manager? And How many deals closed in the last quarter and for what amount? How many sales did not take place and at what stage were they interrupted?
This is just an incomplete list of questions that the CRM system will instantly answer.
Thanks to the automatic recording of the entire history of communication, the relationship with customers becomes more trusting. The responsible employee can see all the key information in the client card.
In CRM, you can collect the most complete customer base, which will always be at hand.
In addition, with the installation of CRM, you can completely forget about unpleasant cases when cases were not fully transferred with the departure of one of the employees. Flexible settings for access to information will not allow you to "take away" the customer base from the company.
And most importantly, CRM will minimize the time for performing routine tasks due to its extensive automation capabilities, including organizing data from various services, working with templates for documents and letters, mass mailings, assigning statuses and shortcuts with one click, and much more.
How to Determine the Most suitable CRM for Small Businesses?
CRM operations solve a variety of tasks. Some created primarily to simplify the operational side of sales. Others provide rich analytics capabilities. There are CRM systems that are more suitable for selling services. And there are those that designed for the commodity business. That is why business owners faced with an urgent question: which CRM to choose for business tasks?
In reality, it is not the company that needs to adapt to CRM, but CRM to the company. It is from this that the main criteria for choosing a CRM system for small businesses follow: it should be simple, flexible enough and functional, and at the same time inexpensive.