A new age of technology is delivering the best services right to the end users' doors (or laptop screens, to be precise), but these new technologies demand more services. And a lack of these services would leave a massive loophole, impossible to recover from. New technologies have been attracting several new users to the technology, which, in turn, is generating more data than ever! And whenever data comes into the picture, enter "cloud computing." It is safe to call cloud computing and IT infrastructure services companies the saviors in today's Web 3.0 world. While Web 3.0 is creating a revolution and changing the meaning of using the internet, so is the cloud computing service.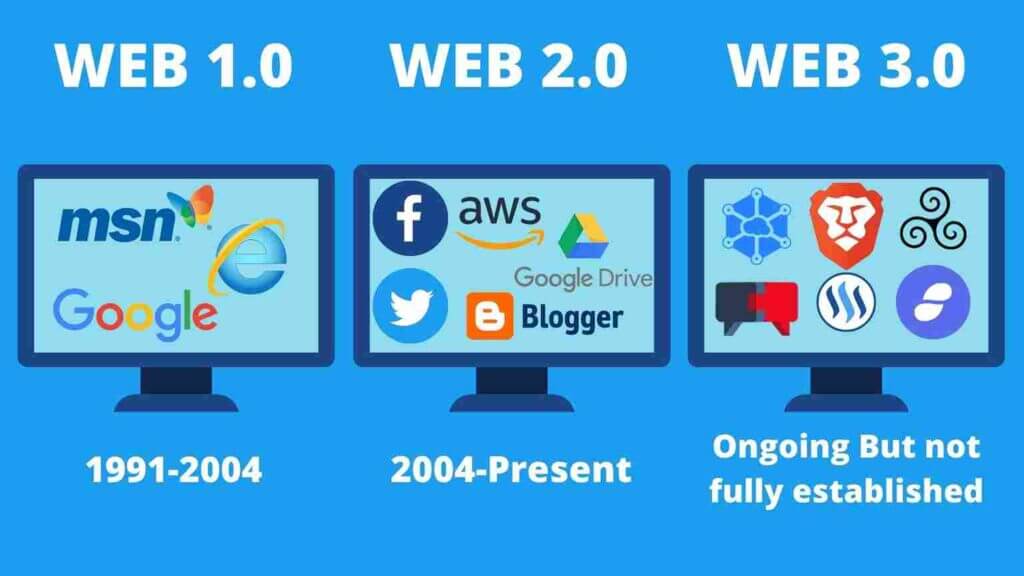 On that note, let's dive into the details of cloud computing:
What Is Cloud Computing?
Cloud computing involves all those "cloud" services that include computing services, like servers, storage, databases, analytics, intelligence, and software. These services are offered so that there are faster and unhindered innovations, the availability of flexible resources, and economies of scale. These hosted services are provided to the clientele over the internet (or the "cloud").
Cloud computing services are divided into four categories or types:
Infrastructure as a Service (IaaS),
Platform as a Service (PaaS)
Software as a Service (SaaS)
Serverless Computing
Together, these types of services are also called a "computing stack," as they are combined and layered over each other, giving the best of the services to achieve the set business goals. Setting and implementing business goals becomes a cakewalk if one knows the roles of each one of them.
Infrastructure as a Service (IaaS) 
IaaS is the most basic type of service in the cloud computing stack. It offers one of the most commonly required and essential resources to build an infrastructure. This includes the essential compute, storage, and networking resources. The resources are offered on-demand and in the form of pay-as-you-go.
For example, Amazon Web Services (AWS)
Platform as a Service (PaaS) 
Now that one has the required infrastructure, the next required resources are the development tools. This service offers development tools that users can access over the internet using APIs, gateway software, or web portals. PaaS provides an on-demand environment required for the development, testing, and managing of the software to the users. By availing of these services, users can develop apps or websites in a much easier way and leave the worry of managing or storing the acquired data.
Software as a Service (SaaS)
As the name suggests, this service offers software to use over the internet; hence, these are also called "web services." These services mostly go ahead on a subscription basis and work on-demand. SaaS services can be availed through any online device, be it mobile or laptop.
Serverless Computing 
This service works in a similar way to how PaaS works. Serverless computing helps in developing the app and its functionality. Except, this service saves the users' time from constantly checking and managing the servers and the infrastructure.
The Benefits of Cloud Computing:
Cloud computing is unavoidable these days. And every internet user must be using at least one of these services without realizing that they do. Confused? Well, using online web services like text editing software, music libraries, watching web shows, etc., all come under one of the above services. There are various advantages of using computing stacks for businesses of all sizes.
● Flexibility: Depending on how big or small a business is, the computing services can be used as per the requirements. The models can be scaled up freely as the demands increase.
● Pay-as-you-go: The payments are extremely fair as the charges are applicable only for the services used. The services are calculated precisely so that the users pay according to the workload.
● Applications on the cloud: All the services are available over the internet, so they are built on the cloud, which makes them easy to deploy, store, and manage. Cloud-native technologies prove to be very advantageous, like DevOps, Kubernetes, etc.
● Easy data storage and recovery: Since the infrastructure is developed on the cloud, data is stored online. This makes transferring data whenever necessary cost-efficient, accessible, and easy.
● Implementing intelligent models: Intelligent models combining the most applicable services build an engaging interface and value-packed insights.
Web 3.0 and Cloud Computing
Web 3.0, blockchain, and metaverse—these three terminologies have taken the world by storm. The evolution of Web 1.0 to Web 2.0 was quite gradual, but the recent development happened much quicker. Web 1.0 simply gave us websites with varied connectivity, while Web 2.0 gave us software that was service-oriented. And its evolution has changed the way people do business.
Web 3.0 is focused more on decentralization, ungoverned internet access, and machine-based learning. Hence, experts believe that Web 3.0 will redefine the opportunities and create more significant change. And with cloud computing services, Web 3.0 is predicted to give a richer web experience and more logical development of apps.
Not just the service providers, every sector depending on the web for its business development will be compelled to revisit the way they provide their services, especially in the e-commerce sector. The development of Web 3.0 will make every internet service provider redefine IT infrastructure lifecycle management. That way, the infrastructure can be more optimal and deliver the best of what's promised to the end user.
Wrapping Up
Web 3.0 and cloud computing together will shift the burden of storing large amounts of data onto cloud servers instead of users' devices. Web 3.0 will enable users to tap into software and access the data rather than having them all on their devices. If you're using Google Drive or Spotify, you're already using cloud computing services and probably now depend on them too. And now, with the revolutionary Web 3.0 and cloud computing, get ready to hop on a better ride.