Link building: How do you carry out an in-depth Backlink Analysis?
This is a question that must be asked and to which must be answered by citing only and exclusively valid tools, which do what they must and without wasting time or without false and inaccurate results! Find here some best free or paid backlink analysis tools.
Best Tools For Backlink Analysis
So let's see what are the best tools for complete and useful backlink analysis. As pointed out, we will not list all the tools, but only those actually valid in the light of careful analysis. We will report the merits, costs, functionalities and so on of each.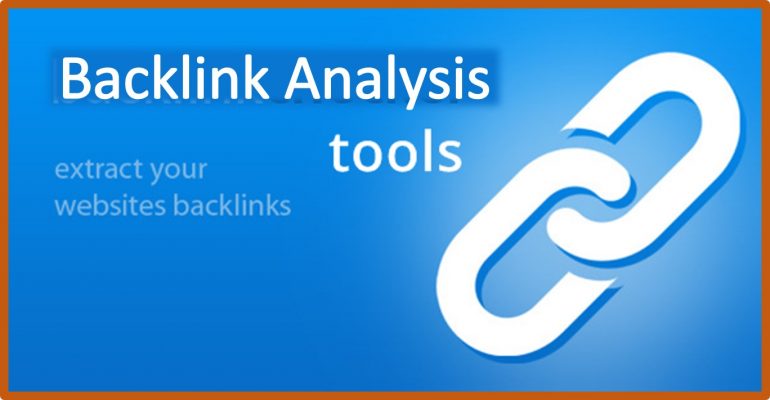 Ahrefs
The first tool we pay attention to is Ahrefs . It is one of the most popular SEO tools in the world, as well as a very valid tool for backlink analysis. Indeed, to tell the truth, this was born just like a backlink profiler to then become an even more useful tool because it is valid from many points of view. 
You can, therefore, use it both to look for which external links point to your site, and to analyze the situation of sharing your resources on social networks, just to give some examples. As a backlink checker, this is undoubtedly one of the best, able to identify and profile all the results! There is a free-trial version that lasts 7 days. But it is still a paid software and the prices vary according to the plan you buy.
Majestic
Another very useful resource from this point of view is Majestic. An almost twin tool compared to the one already analyzed. Albeit with a more markedly SEO inclination. Also in this case you can make excellent link building campaigns by making the most of the potential of this tool. You can have complete analyzes of backlinks, anchor text, topical trust flow, referring domains and IPs and various statistics. There is both a free and a paid subscription, whose prices are based on the plan purchased.
Cognitive SEO
We also report another resource for link research. We are talking about Cognitive SEO which is also born with what are the purposes of the tools listed above! Like Ahrefs and Majestic, this also allows you to get to the bottom of what is the analysis of links. More generally, allows you to develop an SEO strategy by analyzing several factors. There is a free version that does not oblige you to purchase the Pro version. A tool that is undoubtedly useful and also very simple to use.
Openlink Profiler
What differentiates Openlink Profiler from the previous tools, is that it is a free tool for backlink analysis. Therefore, if you do not have the budget at your disposal. But want to monitor projects, this is precisely the resource that makes to the proper case!
LinkMiner
Like the previous ones, LinkMiner is also a tool for searching backlinks and analyzing them! It is a very useful resource, paid (but the prices are slightly lower than similar services). Easy to use and with additional functions such as, for example, the SERP Checker .
MonitorBacklinks
Even MonitorBacklinks is a resource worth considering if you need an analysis of your site's backlink profile. We specify it immediately: it is not provided and precise as the noblest solutions, but it is still valid. It is a paid tool, but there is also a free trial version. That allows you to go and understand if it is sufficient for your needs or not!