IT plays a significant role in the life of the majority of people today. It is relevant for business owners, small and large firms, those who provide all kinds of services, and so on. Due to the widespread of IT and various solutions linked to it, the job of a tech consultant started to become more popular and demanded. In this article, we will get deeper into what these guys do and why their contribution to society matters so much today.
Technology Consulting: What Is It About?
The term is also referred to as IT consulting in some cases. This is the first thing that has to be highlighted about it.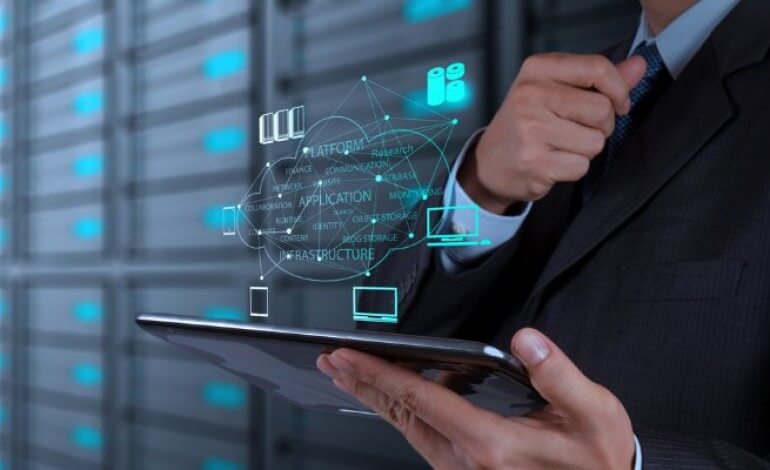 The key purpose of hiring a tech consultant is to get a piece of advice regarding the implementation of the most suitable IT system for a business. And, it does not matter at all how big the business is. It may be a startup but even in this case, the proper help turns out to be vital.
"A piece of advice" is not just a single consultation. It is a whole complex of measures aimed at making the business effective. One of the main goals is to draw the attention of as many clients as possible too. in most cases, tech consultants deal with the following stuff:
Web design;
Software;
Network;
All sorts of communications;
Hardware, etc.
IT consultants can work alone or a client may order the services of a company providing technology consulting services. Below, you have a chance to take a look at some of the kinds of assistance a tech consultant is ready to provide a customer with:
Developing and testing the custom software;
Managing the processes in a certain company;
Dealing with data;
Strategic tech planning;
Tech assessment;
Considering the security aspect (solving existing problems with safety, improving what is already done, and so on), etc.
If you wonder when this job started to originate, we are ready to highlight this aspect. It was about the 1980s when computers began to be considered an essential part of businesses.
What Shall You Pay Attention to When Trying to Acquire a Tech Consultant?
Well, there are quite a few points to consider. Let's cover the basics of them in detail.
First of all, it is essential to take a look at the experience of a certain expert or a company that positions itself to be an effective provider in this kind of services. The best way to check how experienced an independent specialist (or a company) is looks like this: study the cases they have and read the reviews of the customers who have already worked with them.
The second aspect is as follows: look at how motivated an expert or a team is. They should be eager to help you in the best way possible and it will be hard not to notice this. In case a sincere interest takes place (and not only the desire to earn a lot of money by working with you), these guys will ask you a lot of questions, will clarify all the matters, and will arrange the meeting (and it does not matter whether they will be held offline or online).
What is more, study the site of the company if you plan to work with a team. It should look trustworthy and include valuable info about what the company has been involved in and how exactly its representatives are planning to help you. Besides, there should be info about the costs you will have to pay too. Naturally, they tend to fluctuate but you ought to be aware of what the sum comprises at least.
And finally, it is advisable to check the level of professionalism of tech consultants that can be proven not only by the cases but also with the certifications, awards, and other vital documents that may tell you a lot.
Is It Going to Be Easy to Find a Proper Technology Consultant Expert and Are These Services in Demand at All?
Let us start with the second part of the question. Technology consulting services keep growing in popularity and the number of companies (and independent experts) is increasing all the time. you have probably guessed that the global pandemic has to deal with such a phenomenon too.
But it is not only about the offer. The matter is that a lot of businesses need qualitative software, networks, and communications. What is more, they want to stay competitive in the market. That is why all of them need the services of technology consulting.
And now, let us speak about the simplicity of finding a nice company or an independent expert. As long as the number of them is constantly increasing, it is rather easy to get lost in a great selection of them. So, the search process may not be as quick as you could expect it to be. Here is what can speed it up:
Getting recommendations about the nice companies or experts from your acquaintances;
Narrow the field of search down. It is better to get engaged in checking what industries certain professionals have already dealt with (for instance, if you are involved in building a business that revolves around telemedicine, look for those who are well aware of its peculiarities);
Consider who you will be working with first (a remote or a local team, a company, or one expert).
Is It a Good Idea to Hire a Tech Consultant when Lacking Finances?
In case we speak about a small startup, it is clear that the person who is going to run all this does not have endless sums of money. At the same time, here are a few arguments in favor of hiring an experienced tech-consultant:
You are going to deal with the security aspect well;
You will receive a clear plan regarding what to do, and how to behave in the market considering all the risks;
You as a client are going to get a nice opinion from the outside. An expert will point out the negatives and weak sides of your software (or the communications you plan to build);
Your business will have all chances to grow into something global and significant.
On the contrary, those business owners who do not hire tech consultants risk losing more money than they think. In case the wrong kind of software is developed, the necessity to do everything from scratch (or fix the problems that take place) is likely to occur. And, it means spending quite a lot of the budget that can be directed into something else! That is why it is hard to underestimate the importance of hiring a tech consultant today if you wish your business to be successful and efficient.
Note that it is a matter of well-thought planning. Do not worry if you think that you do not have enough money. Just consider everything and include such a part as getting the technology consulting services. The majority of the businesses that decided to stick to such assistance never complained about it.
Is It Better to Look for a Tech Consultant Abroad or Where You Live?
This is an awesome question to ask! Let's consider the key points you should be aware of when hiring a tech consultant from another country:
These services may be cheaper;
All the meetings and consultations will be held online (for some business owners, it is rather convenient as long as they do not like spending time getting to places, and so on);
At the same time, you never know what to expect because today there are a lot of dishonest companies on the Net.
In case you hire an on-site team that works not far from where you currently are, here is what you shall face:
More relevant cost especially if the services of this kind cost a lot in the country of your origin;
You have a chance to meet with the tech consultant basically anytime which is certainly cool. This gives you a feeling that you control the situation as fully as possible;
The local companies value the reputation they managed to get and you have fewer chances to face the untrustworthy firms (but still, the likelihood of this always exists).
Summing up, tech consulting is an extremely demanded kind of service today and it's hard to find a business that deals without such services when trying to involve IT.