If there was ever a point in time when you owned a Windows laptop, then you probably lived in fear of the "black screen of death". And while that happening on a Mac is rare, it's rarely terminal, even if it does happen.
However, that doesn't make it any less frustrating. It is this sort of problem that can affect your work severely. So we decided to discuss a few ways by which you can solve the Mac Screen Won't turn Onand get back to work as soon as possible.
However, if you were in the middle of something important and need a quick and urgent fix, then we suggest getting yourself a usb c hdmi hub.
This Mac accessory will allow you to expand the number of ports that your laptop has and connect to an external monitor to commence your work immediately.
Moreover, if you don't know where to start looking, then we suggest purchasing Lention's CB-CU207H model. It allows you to connect any USB-C device to any external display, projector, or TV with HDMI.
It also supports 4K display resolution, and due to its minimal, compact, and lightweight design, it's perfect for daily carry!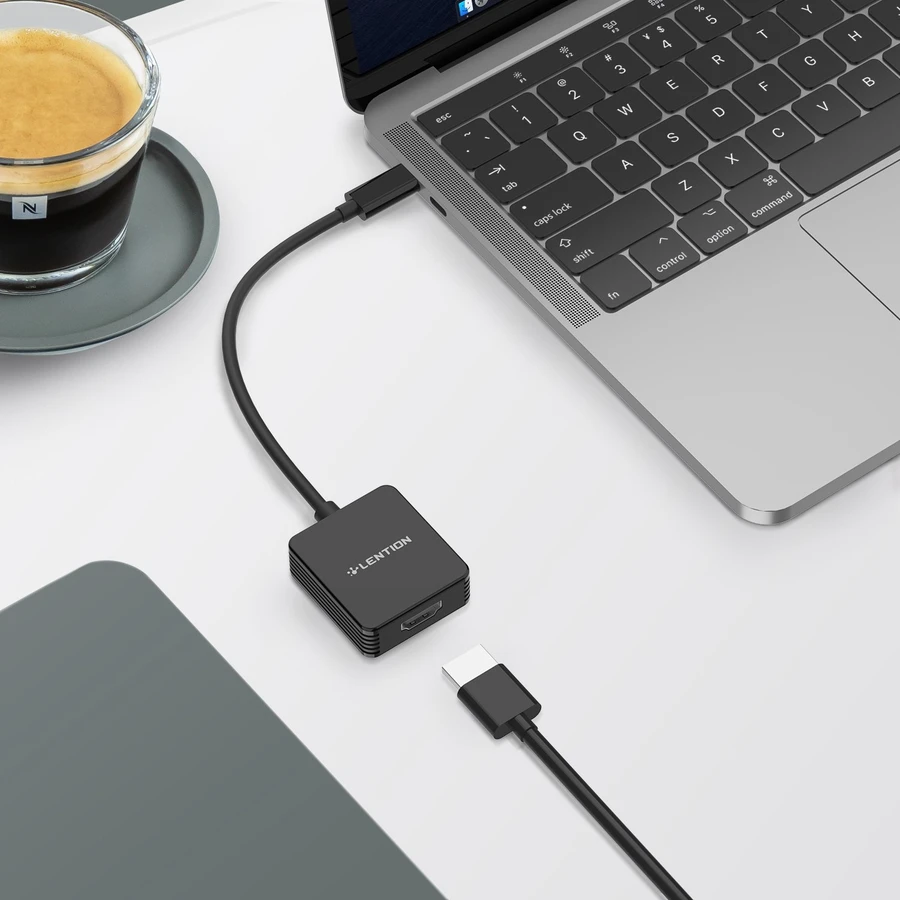 Now, let's dive into the problem at hand, shall we?
What Is The Cause Of The Issue on Mac?
1. Battery Charge
This may be an obvious suggestion, but it could be that your Mac is out of charge. This would explain why the screen isn't activating.
It could be due to a faulty battery, or perhaps the power cord is damaged and wasn't charging your battery properly.
Either way, this is a good first step in figuring out the cause of the problem.
2. Sleep To Wake Delay
From time to time, the issue can pop up, if you try to wake your laptop from sleep. In most cases, it is not always clear whether it's a software or hardware glitch.
However, most users often complain that the issue pops up as they try to open their Mac's lid and their screens refuse to come on.
There are also times when the keyboard lights up and the fans also activate but the screen stays blank.
3. Software/Hardware Glitch
It is also possible that the problem could be due to a software glitch. In which case, the problem could be as easily solvable as simply deleting the application or program responsible.
Alternatively, it could be a macOS software problem that requires you to update your MacBook to get rid of the issue.
You can easily open your System Preferences > Software Update. From here, you can check and confirm if a pending update is pending.
Alternatively, an external device that you have connected to your Mac may be causing the issue. In such instances, the devices may not be fully compatible with your Mac and start to cause some hardware issues.
This is rare, but it also depends on the manufacturer and the quality of the hardware. In most cases, unplugging everything and restarting your Mac should help you assess if they were responsible.
However, we usually suggest using external accessories that were designed for MacBooks to avoid such problems.
You can check out the Lention brand for example, as they not only offer the best usb c docking station in the market but several different high-quality Mac accessories, as well.
4. Storage
One of the most common problems that Mac owners struggle with is full disk space. When this happens, it can also create many undesired and unpredictable issues. It can lead to slow or glitchy Mac performance, not to mention it could result in constant freezing and system crashes.
How to Fix Your Mac Screen Won't Turn On??
1. Assess Your Mac's Power Status
If your Mac wasn't charging before, check to see if the cable is damaged. You should also check to see if your battery is responsible because your charge cycles may have already exceeded the normal limit.
You can simply head to "About This Mac" > "System Report" > "Power". From there you should be able to see your battery's status. If it says that it needs servicing, then try to replace it as soon as you can.
If you can't do that, then keep your Mac plugged in. It's the best solution, albeit a temporary one.
2. Restart Your Mac
If you have confirmed that the battery is fine, then conducting a reboot is the next best thing. You can accomplish this by simply performing a forced shutdown by holding down the power button for at least five seconds.
After which press the power button again to restart the machine. Your Mac should be back to normal afterward, and the screen should be working fine again.
However, if this still didn't work then the next step would be to reset your SMC.
3. Reset The SMC
This is another method that you can use to fix the screen issue. For those unfamiliar, the SMC handles all of your device's basic functions. This includes; keyboard lighting, screen display, battery management, etc.
In other words, by resetting it, you may be able to solve the blank screen problem at its core.
However, before using this method, you need to unplug any external devices connected to your Mac.
Once done, shut down your Mac, then hold down the Shift + Option + Power + Option buttons as you look at the charging light on your charging cable.
If it changes color, then the reset worked and you should be able to let go of the keys.
After which, press the power button to turn on your Mac normally. In most cases, that should solve your problem completely..
4. Reduce Clutter
As mentioned before, an overcrowded file system can cause a whole host of problems. However, this is more of a preventative solution that you can do to prevent the problem from recurring again if the SMC reset worked.
However, you can fix this by either deleting any unnecessary large files or by transferring them to external storage space. If you prefer the latter, then you will need to use a usb c multi hub.
This will allow you to safely transfer any data and files from your Mac onto an external disk drive or USB drive.
After which, you can reboot your Mac, and you should start to notice a significant change in its overall performance and may solve the screen issue.
If you are looking to purchase one then we suggest Lention's CB-C13se model. It comes with an overall design that is not only compact and minimal but highly affordable as well.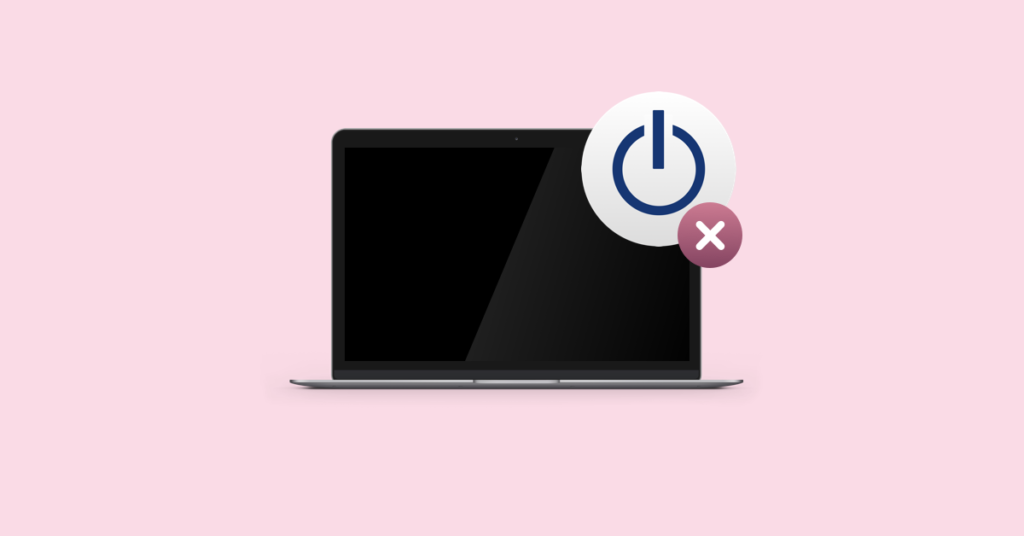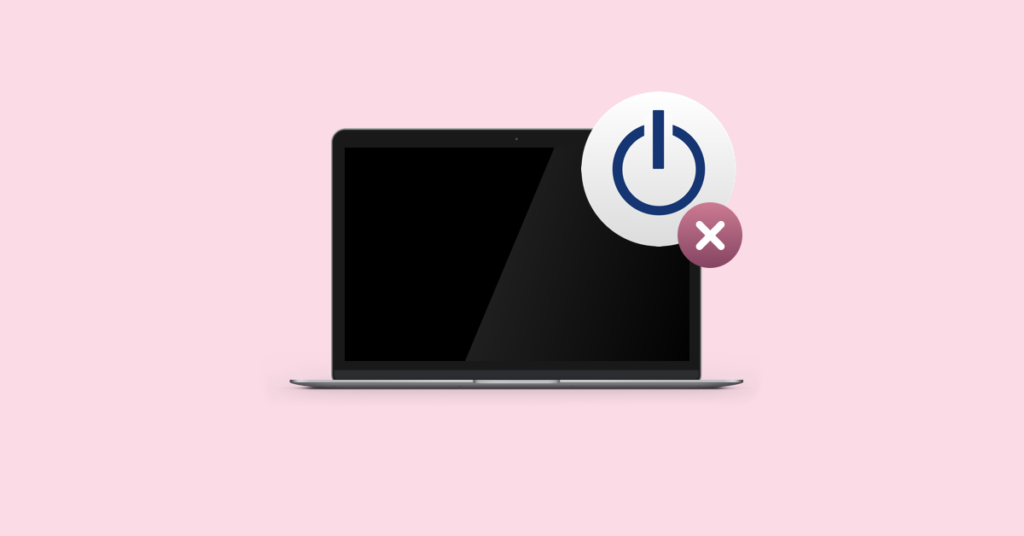 Moreover, it provides three USB 3.0 ports that offer a high-speed data sync rate of up to 5Gbps and one USB-C port, for steady external device connectivity and charging.
This makes it the best choice for those simply looking for a hub that provides fast and easy data transfer from one device to another.