There's great joy in presenting someone you love with a gift. Even when that person is living abroad and you can't give the item personally. After all, nowadays you can send a package to almost any corner of the world.
The only problem with international package shipping is that there are a lot of ins and outs to be aware of if you aim for the smoothest package delivery. But no worries! Shipping gifts overseas will be a lot simpler if you memorize these little tips and tricks.
Let's go through them right away!
Check the list of restricted and prohibited items
When you're giving a gift in person, you mostly worry about what item to get. But when you're shipping a present overseas, you also need to be aware of what items you can and cannot send. Imagine a scenario where you buy the perfect gift, but your package gets confiscated by customs because it contains prohibited goods. All your efforts would go to waste, right?
To prevent this from happening, be sure to check the list of items that are restricted or prohibited. Keep in mind that each country has different rules regarding this. And restrictions apply to both the country of origin and the destination country. So if you're shipping to Poland from the USA, you must verify what items are allowed for international shipping in both regions.
Get familiar with customs regulations regarding gifts
Complying with the rules on restricted and prohibited items is super important. But that's not the only thing to be aware of when shipping gifts overseas. You should also check how your destination country treats gift packages.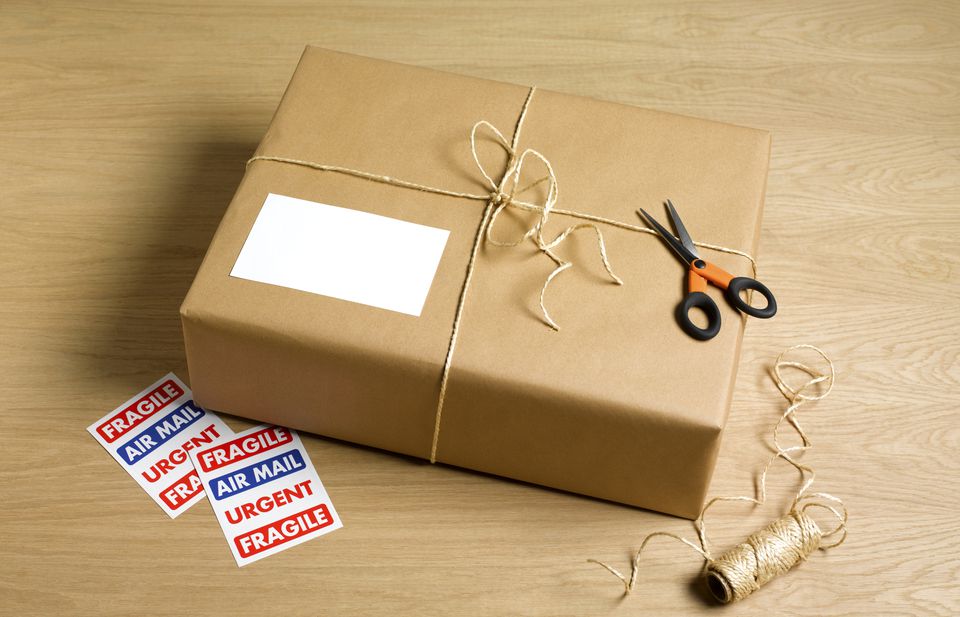 Usually, there is an option to mark your parcel as a gift. Then, it's not treated as a commercial shipment and extra charges are not calculated. But it doesn't apply to goods of all values. The receiver may still need to pay a customs fee if the price of the gift exceeds certain limits.
It'd be an unpleasant surprise for both you and the person you wish to congratulate. So don't forget to gather the required info and be prepared if the value of your item is too high to qualify your package as a gift.
Be honest when filling in the customs declaration
Many senders find filling in the customs declaration one of the most complex steps when sending packages overseas. It's not always clear what information to provide and how detailed it should be. Moreover, when you're shipping gifts, it may feel too personal to reveal the content of the parcel on customs papers.
But honesty is the surest way to fast and reliable international delivery. If you're complying with the respective regulations, then, there's nothing to hide or be afraid of. And the more accurate information you give, the quicker your parcel will go through customs.
Follow proper packaging rules
The way you pack your present has a big impact on the satisfaction of receiving it. But when shipping gifts overseas, packaging has less to do with beauty and more with safety.
Just imagine the length of a distance a parcel travels when shipping to Ukraine from the USA! You need to make sure your packaging is durable to withstand it. So don't cut any corners and complete this task diligently.
Select a sturdy shipping box of the right size. It should be only slightly bigger than your gift. Cover the bottom with cushioning, load your item, and fill the insides with enough padding materials. It helps a lot to do a quick shake test before closing the lid. The insides shouldn't move. Finally, seal the box and attach all the required labels.
Plan as far ahead as you can
Planning can save you a lot of trouble. Of course, it's not always easy to come up with a gift idea, go to the shop, and buy it in advance. And you can make up for the lack of planning by buying the gift at the last minute when handing it in person. But the same won't work when shipping gifts overseas.
Delivering an international package takes a considerable amount of time. So if you ship your package at the last minute, there's little to no chance that it'll reach the recipient on time. That's why planning as much as you can is critical.
Plus, it can help you save money. If you plan to send your gift in advance, you can opt for economy shipping which is slower, but cheaper.
Shipping gifts overseas can be both exciting and easy. The only things you need are some enthusiasm and the tips and tricks laid out above.