There are many ways to use shipping containers. For instance, they can be used for residential and commercial bulk-hauling of items, as well as short-term storage. However, purchasing one isn't always a viable option, especially for one-off projects or temporary usage. For these purposes, renting a container is more cost-effective than purchasing one. Also, hiring one comes with convenience as you won't have to worry about maintaining, storing, or disposing of the container after use.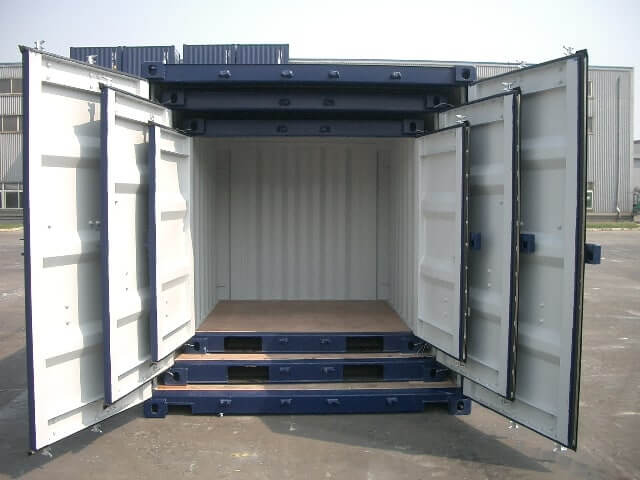 Given its benefits, hiring a shipping containers may come with some challenges. Aside from selecting the type of container based on your preferences and requirements, there are other things to consider before hiring one. If you're unsure how to start, here are some points you may find helpful:  
Determine The Size Of The Container 
Before you explore shipping container hire options, you must determine what size will best accommodate your requirements. The size will mostly depend on the contents and your purpose for renting the container. It's essential to ensure that the dimensions can fully support the volume and the weight of its contents to avoid damage or accidents.
Separating items by category can be an excellent way to stay organized. However, it's usually more economical to rent one large container and put everything together than hiring several small units. You can still consider the latter option, especially if you need to store hazardous materials such as chemicals. Some substances may be incompatible and can produce a chemical reaction that can potentially be dangerous.
Availability 
When choosing a container, you also need to check the availability of the options. Depending on the rental guidelines, containers have a set availability with corresponding prices. As such, you'll need to make sure that the container you've selected is available on the time and date that you need it. Also, you can consider the prices and see which options are most cost-effective for you.
It may be helpful to extend your rental duration beyond what you need to avoid going beyond the agreed date of return. By doing this, you'll be able to avoid paying late fees if you need to use the container beyond the agreed return date. It may also be an excellent way to save money, especially if long-term leases offer discounts.
Quality 
High-quality containers are made of durable materials resistant to wear and harsh elements. It's vital if you're going to place it outdoors where it may be exposed to weather changes, direct sunlight, or heavy rains. Aside from the surface, you'll also need to check any compartments and locking mechanisms such as the doors, hinges, and locks. These parts are essential to keep your items safe and secure, and they should be free from any damage or deterioration.
It's important to check the container you'll rent for any damage. This ensures that the cargo you'll place inside will be protected once you store them in the shipping container. For instance, keeping items in a rusty or leaking container may compromise their quality. Also, moisture can get into the container through tiny holes. Given these factors, assess the container's integrity before hiring one.
Delivery And Return 
Transporting a container needs careful planning as not all roads are suitable for large or heavy cargo. Because of this, you'll need to gather all the information regarding the delivery and return of the container. You'll need to know details such as when it'll be delivered, the delivery person, the approximate transport time, and how to return it.
Ideally, transporting containers shouldn't take long, both for convenience and safety. As such, it may be helpful to look for container rentals near your location.
Insurance And Warranties 
There are certain insurance obligations associated with hiring containers. Along with other charges, insurance costs are often charged to the lessor. However, some companies offer warranties to the lessors depending on their rental regulations. Also, insurance coverage may vary depending on the provider. So, you may need to check your insurance and warranty options and see which ones work best for you and your cargo.
Conclusion
Selecting a trusted container company that will provide you with services is something you need to consider. To ensure that you're dealing with the best service provider, you can look at online reviews or ask for recommendations from friends. You can also compare the offers of different providers to see which one offers the best value.
Following these tips for hiring shipping containers can help you find the perfect container suited to your requirements and preferences. You'll also be able to have a smooth and hassle-free solution to your storage and transport needs while getting the most out of your money.