The preference of VPNs changes depending on where you are accessing, what your network settings are, and what level of privacy you need. Ivacy VPN is one among many that focus on security and prevents your data from breaches. This piece of writing is specifically for Ivacy VPN Reviews to help you decide better.
Ivacy VPN Review: Features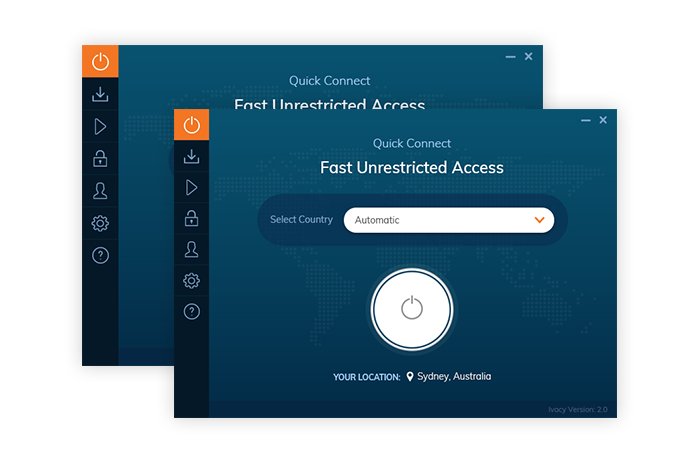 Server Locations
Ivacy VPN offers customers unlimited options for connecting their IP addresses. They have around 3500 servers located in more than 100 countries worldwide. If one of them is working slowly, you can immediately switch to the same country. If you are explicitly using VPN for streaming TV shows and one of the US servers is not working, choose 74 others in the same region.
No Data Logging
When talking about Ivacy VPN Reviews, data logging holds particular importance. The providers claim privacy on all online activities, your browsing history, connection log and time, queries, and traffic. Since the application does not record any activity log, your data remains safe from reaching any third party.
Split Tunneling
Ivacy VPN provides split tunneling, which means it creates two channels for all your browsing data. We are often searching for multiple things at a time, and all of that does not necessarily need privacy. With split tunneling, you get two paths. One is encrypted directly with your VPN, and the other with ISP (Internet Service Provider). Since excessive data impacts your browsing speed, splitting the non-secret data can favor the bandwidth. But keep in mind that most of the features of Ivacy VPN are beneficial for Android and Windows only, including this one.
Kill Switch
The review for Ivacy VPN will remain incomplete without the fantastic kill switch feature. You use a VPN for two reasons: either the site is unavailable in your area, or you want to ensure privacy. Most of the time, it is the latter one. A kill switch freezes your internet connection in case of VPN connection loss due to any reason. The feature is also limited to operating systems and does not support iOS.
Ivacy VPN Review: Subscription Prices
Ivacy VPN is one of the most affordable VPN providers with subscription charges for monthly, yearly, and two-year offers. If you want to give it a try, go with a monthly subscription that costs $9.95. And if you do not find it suitable, avail of the money-back guarantee for the month within the first seven days.
If you have read enough reviews and are already ready to use Ivacy VPN, go with $3.33/ month or $2.25/ month for a year or two, respectively. The features with each subscription remain the same, however.
Ivacy VPN Review: Best Configuration Options
Ivacy VPN provides you with enormous features applicable to specific operating systems. You can configure it on your Windows, Android, Linux, Blackberry, Smart TVs (specifically for browsing Netflix or other streaming services of different regions), and routers. It also supports gaming systems like PlayStation and Xbox One. If you are using it on a browser, try enabling it on Chrome and Firefox for better performance.
Is Ivacy VPN The Best Option?
If you are a Windows or an Android user, Ivacy VPN can be the best option for you, depending on the features and affordability. But if you want to use it for iOS or Mac, it will be a wasteful investment as it does not support all features on these systems. The overall ratings are good, and people prefer it due to no data logging and reasonable subscription charges. But still, before making a purchase, we would recommend you going through some more Ivacy VPN Reviews and compare the features.
Read more About ExpressVPN For Netflix here.