Women are way smarter than men. So, catching a cheating woman is a tricky task. There are multiple things that you will notice if you suspect your wife is cheating. You may notice that your wife is no longer interested in you? She does not bother how you spend your time? She is not curious about what is happening at work.  She does not stare at you when you see a beautiful girl passing by. She is no longer thrilled to try things in the bed with you. These are clear signs that she is losing interest in you.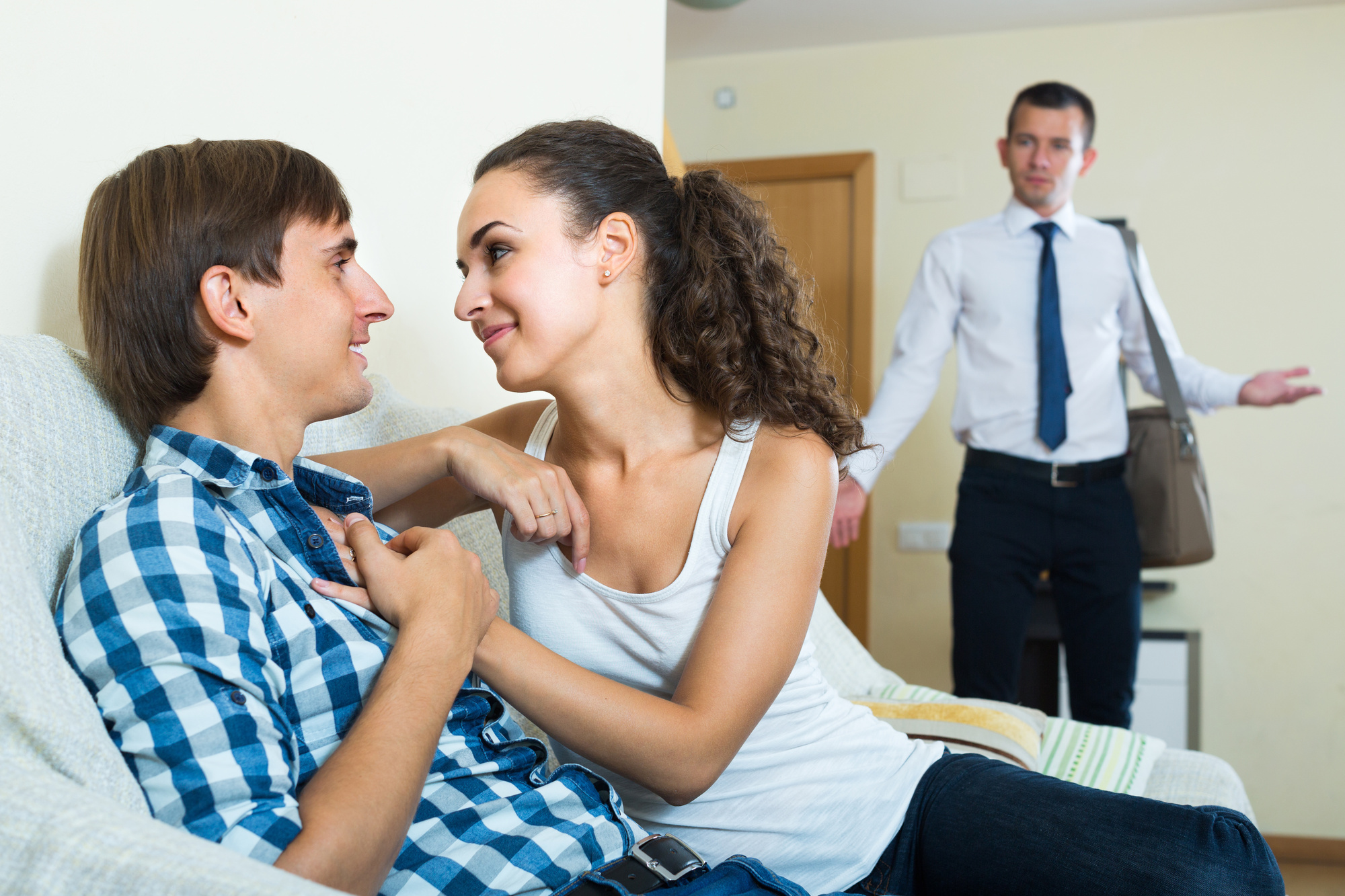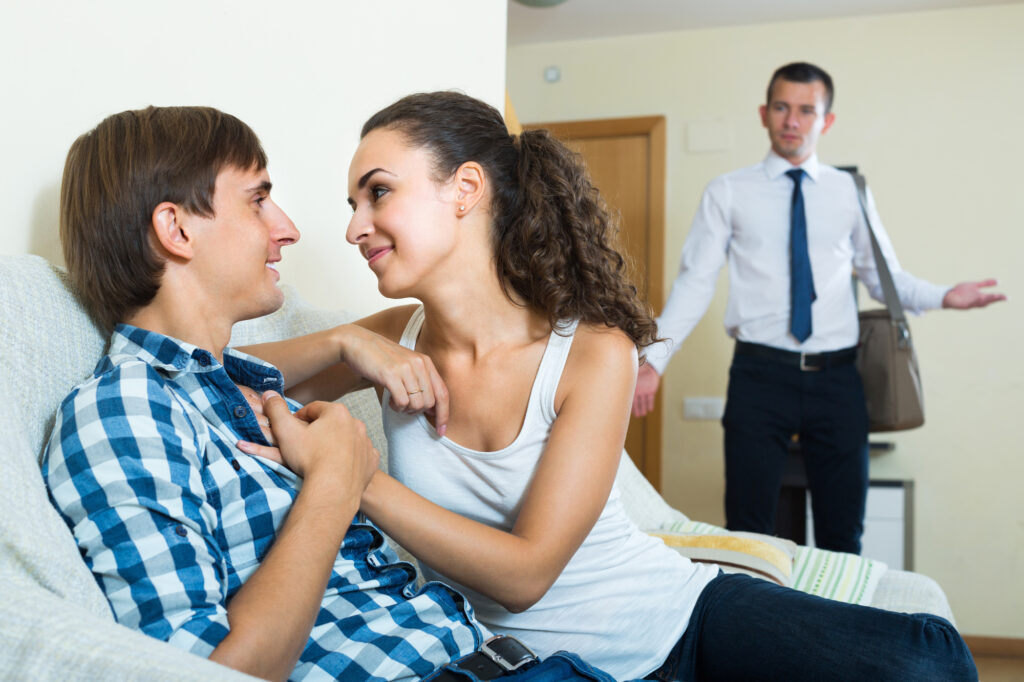 A cheating partner is the worst thing that can happen to someone's life. It is one of the primary reasons for divorce in the USA. It breaks the trust that leads to a breakdown in communication between a husband and wife. Here are some clear signs to know if your wife is cheating on you.
Signs she is cheating on you
An unexpected change in the appearance and behavior of a wife is not all that can point to her cheating. There are many other signs that you should know.
She is wearing new dresses
The first and most important sign of a cheating wife is that she will take much more care of herself than before. Remember, when you meet each other. You used to dress to impress. If your wife's dressing or new looks are to attract someone else then she may be cheating on you.
She is wearing a new perfume
She used to wear the same perfume for years but suddenly she has decided to try a new scent. She did not ask you about it, You know why? Because she is wearing it for someone else. A cheating wife may leave the house as fragrant as usual but return with an unusual smell. She heads straight into the shower to slay the guilt.
Mood swings
The unfaithful and cheating person is a volcano. One day she can be full of positivism and joy and the other day grumpy due to the tension. Every question you ask, even the simplest, can lead to an argument. She wants a reason to clash. And then instead of talking about it, she leaves the house to get some fresh air.
The smartphone is always with her
There is nothing wrong with setting a password. All you need is a private space. But if your wife puts a password on her smartphone, for no good reason, it can be a worrying sign. If you ask her to watch her cell phone, most likely you will get an outburst in response: "Don't you trust me? Can't I talk on the phone? That's what a cheating wife will say to you.
How to catch a cheating wife without knowing her
Not only men cheat in relationships, but women also cheat as much as men. We have discussed some of the signs, but how to catch a cheating wife?
Living with a cheater is stressful, and negative emotions can harm your body and weakens your immunity. It is better to clear your doubts and make things uncomplicated in your life.
But, if you do not have any proof, accusing her is not suitable for your relationship. She will only blame you for ruining your relationship. So, We are going to disclose simple techniques to catch your cheating wife without knowing her.
Change your plans, unannounced
Tell your wife that you will be late and come home earlier. You can cancel your plan at the last minute to know her reaction. If she shows any frustration or anger about your reversal of plan, she wants to be out of your zone. It's because she has missed a chance to meet her other partner in crime.
Catch her smartphone
To catch your cheating wife, catch her smartphone. Look at her social media chats, emails, and phone calls history. If she is cheating on you, she must be in contact with him through her phone. But it is not as easy, if you do not have any access to her phone or she does not leave her phone alone. But, there are many spying apps to track your cheating partner phone without any physical access to the targeted device.
Using phone spy apps
The most effective way of catching your cheating wife is reliable spying apps. With spying apps, you have full access to your wife's phone without her notice. We recommend mSpy and FlexiSpy apps for this purpose, as they are the best spying apps on the internet. With these apps, you can
Track your wife's GPS location, dating apps, and much more. The best thing is that they are hidden in the background after installation. So, you can trace her without her knowing.
Drone catches cheating wife
It is common these days to use a camera and recorder to catch your cheating spouse. What about using a drone to get evidence to catch your cheating wife. A husband did the same to catch her cheating wife and then posted it on social media. Let's say if you suspect your wife is cheating on you, go to someone with considerable drone experience to get you evidence.
Hire a private detective
If following your wife is emotionally painful or
physically tiring for you, you can also hire a private detective. Private investigators are equipped with hidden cameras and recording devices, so you
can have clear data. It is better to hire female private investigators, as they are more effective in the act to catch your cheating wife.
The bottom line:
Accusing your wife of cheating without proof is not a wise thing to do. The main thing that you should immediately pay attention to is sharp changes in behavior, work schedules, and sudden changes in her appearance. Remember: Cheating is not a disease but a symptom. If you have begun to suspect your wife of cheating, you should prepare yourself for the devastating truth. Remember, betrayal of your wife is not in your hands and you do need to feel bad about yourself.