One of the key challenges of any business, whether it's still a startup or it's already a bustling enterprise, is how to maintain its visibility and responsiveness to its leads and prospective customers. This can be challenging for small businesses since they have very limited staff members who can take and make calls.
However, such an issue can also be a struggle for large enterprises that need a cost-effective and cost-efficient way to take in all calls and inquiries for their products and services. After all, each inquiry is a potential buyer or customer. Virtual phone systems can plug this need as they can provide the hotline for your inbound operations. They can also provide the hub for outbound telemarketing campaigns.
Here's a thorough explanation of how a virtual phone system can grow and support your business:
Be Reachable From Anywhere
One of the most important contributions that a virtual phone system, like the one offered by Call Cowboy, can do to help grow your business is that it can make you reachable to your potential customers from anywhere. This is important because customer engagement is the other or complementary dimension of an aggressive or intensified marketing campaign.
An intensified marketing campaign will help your company reach more leads or prospective customers. Without marketing and advertising, hardly anyone will hear about your company's products. Even today when there's a massive number of social media channels.
The flipside of an aggressive marketing campaign is that you won't get feedback or hear inquiries from your leads or prospective customers if they don't have a way of getting a hold of you. A virtual phone system is a great way of giving both your leads and existing customers an easy and convenient way to reach out to you.
Essential Dialing Features To Grow Your Business
A virtual phone system has a two-fold capability that can power your business to achieve higher levels of growth. Aside from giving you the capability to take calls from a vastly wider source of leads and customer base. It'll also enable you to ramp up your outbound call campaigns and operations.
Most virtual phone systems nowadays are equipped with auto dialer systems and features. These are functionalities in your virtual phone system. That'll enable your outbound call teams to display more power and business intelligence while they make their calls.
These are some of the essential features and capabilities of a power dialer in a virtual phone system: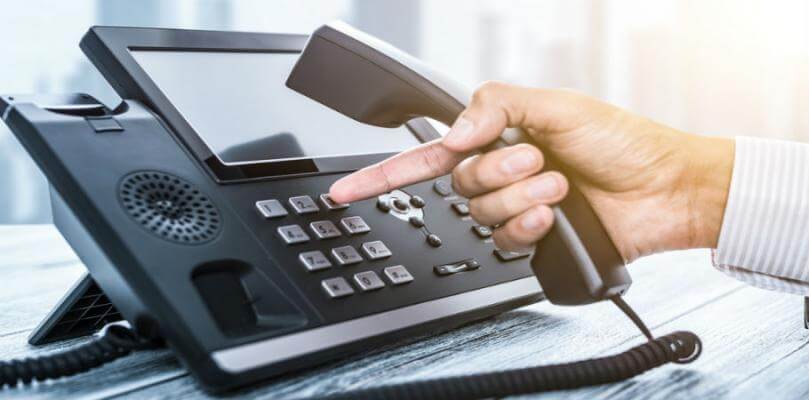 Predictive Dialer –
This is one of the most common types of dialing systems. One of the core features of a predictive dialer is that it can dial the number of leads and prospective customers on its own. This is a great way to ramp up the productivity and efficiency of your team's effort to reach out to leads and customers.
When the predictive dialer gets a hold of the leads or customers. Such as when they pick up the phone, the predictive dialer would automatically assign the call to an agent who's free at the moment. This alone takes away the burden and time spent on dialing numbers from your agents. 
Predictive dialers can also use their algorithms to dial faster or slow down, depending on the number of available agents. They can reduce the number of dropped calls and increase the talk time of agents, as needed. They're highly recommended for telemarketing firms, sales organizations, and marketing campaigns. Because they can vastly improve and scale up your calling operations and practices.
Preview Dialer –
Another powerful feature and capability of a dialing system is the preview dialer functionality. This feature is highly useful for inbound call operations management. A preview dialer enables your customer engagement teams to look into the profile and records of a lead or customer before they take the call.
This is a great way of enhancing the know-how and capability of your teams to engage the leads and customers. For one, it enables the agents handling the calls to gather enough information about the lead or customer they're currently engaging. This can help your agents identify the pain points of the customers and gaps in customer service engagement. As well as opportunities for upselling and cross-selling based on customer profiles.
For sales-oriented call centers, deploying preview dialers can multiply the productivity and efficiency of their calling operations and workflow management. This can have an immensely positive impact by growing sales and increasing sales revenue as a result of enhanced call operations.

Progressive Dialer –
This is the third main type of dialing system. Predictive dialers aren't the same as progressive dialers, although many people often mistake one for the other. A progressive dialer is also called a power dialer.
A power or progressive dialer can vastly enhance the productivity of your customer engagement teams. This isn't just within the same call or interaction, but can even improve efficiency and productivity in between calls. For one, progressive dialers can enhance the calling process because they can immediately dial a number in a queue as soon as an ongoing call is ended. This has an impact on many aspects of your company's efforts to grow your business. In terms of productivity, it can shorten the gaps or wait time of agents and optimize their work hours.
In terms of customer experience, it can shorten the waiting time of inbound calling leads or customers. Less weight or hold time means there'll be more agents with the more available time immediately after their ongoing call. In terms of revenue, it means your call center can earn more. Especially if you charge for each call taken by your agents.
The key considerations to growing your business are productivity and efficiency. If you're an outbound sales organization, having more agents spending more time talking on the phone with leads or prospects will significantly increase your opportunities to convert leads to customers, and inquiries to sales or deals. If you're a third-party BPO sales campaign service provider. This means you can charge more feed from your clients who hired you for the sales and marketing campaigns. 
Powering Outbound Telemarketing Operations
One of the most concrete and practical examples of how a virtual phone system can grow your business is in the way it's used in outbound telemarketing operations. Outbound telemarketing involves the strategy of cold calling people or companies who are potential customers of your business. These leads may have shown some interest in your products by visiting your website or walking up to your product exhibit booth, but they're not yet customers.
Outbound telemarketing performs a crucial role in the sales and marketing campaigns of any business enterprise. For one, outbound telemarketing is indispensable in expanding the customer base of your business. This is done by creating and generating new leads and converting them into customers. The features and capabilities of a virtual phone system can power your outbound telemarketing operations because they're designed specifically for reaching out to as many people as possible in the least amount of time.
Here are some of the services covered by outbound telemarketing:
Enhancing your lead generation and prospecting capabilities
Providing updates to your customer database
Doing outbound telemarketing surveys to promote your products
Setting appointments for sales that require onsite presentations
Disseminating information to your existing customer base
Upselling and cross-selling to your existing customer base
Handling customer inquiries, engagement, and services
So important is the role of outbound telemarketing operations in growing a business. That it's spawned an entire industry of call center and business process outsourcing (BPO) operations. Many large enterprises have found it beneficial to outsource their outbound telemarketing campaigns to call centers and BPOs. Because of the scale and extent of the outbound call operations required to generate the level of new business in a cost-effective way.
Key Platform Capabilities For Business Growth
Every virtual phone system has its own set of basic and advanced features and functionalities. Yes, there are functionalities and technological capabilities. That is common to all virtual phone systems, but there are also key characteristics. Which can only be found in specific virtual phone systems because of their proprietary nature. These specific features and functionalities correspond to a particular operational capability. Which can contribute to the dynamism and growth of a business enterprise.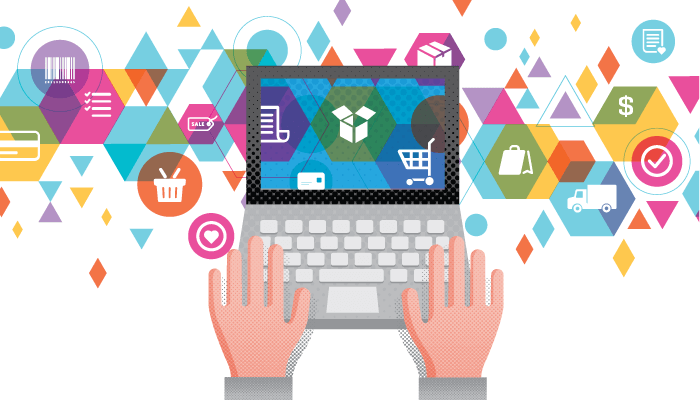 Here are some of the essential and key features and functionalities common to almost all virtual phone systems that are used as business dialing platforms:
Seamless scalability and flexibility
Most virtual phone systems have business dialing platforms that can be easily scaled up without much fanfare. This is one of the biggest advantages of using a virtual phone system for your business. Even small businesses can avail themselves of virtual phone systems because some providers offer a product package that's suitable and reasonably affordable for small businesses, and even for startups.
If all goes well, it'd be easy to scale up your virtual phone system because many business dialing platforms are designed in such a way that their capabilities can be expanded and scaled up without much difficulty. This is a good strategy for business growth. You can install a virtual phone system without much investment, yet have room to scale up your capabilities as your business grows.
If the deployment of a virtual phone system does make a positive impact on the goals of the telemarketing campaign operations, outbound sales efforts, or inbound customer service engagement, then it can be immediately scaled up without much disruption to other businesses processes or other existing clients. 
Robust analytics and KPIs 
Another key platform feature that's highly useful in powering business growth for your enterprise is the capability of a virtual phone system to gather data and information about your target leads and business prospects.
Most analog phone systems don't have the capability to gather, much less save and process, data and information about the people who are called using analog phones. Some systems may have limited capacity to store information, but, often, this isn't in a format that your computers can process and make sense of.
Virtual phone systems that have robust analytics and key performance indicators (KPIs) can help you enhance your customer engagement for inbound call operations. It can also help you apply business intelligence in your outbound telemarketing operations using your database of leads and prospects. Both of these enhancements will have a positive impact and contribute to the growth of your business.
Take Calls From Anywhere, Anytime 
The capacity to take calls from leads and customers from anywhere and anytime is one of the key platforms features that's really designed to help enterprises grow. This is highly useful for business growth and development, especially during this unfolding era of remote work and virtual business environments, and commercial transactions. 
Many businesses and their workers have wittingly or unwittingly decided to shift their workflow dynamics and interactions to the virtual realm through the so-called remote or hybrid working arrangements.
People who've worked in the call center and BPO sectors are already familiar with such setups since they mostly work with leads, clients, and customers who live and work in totally different time zones. Now, it looks like remote work and virtual business teams will be here to stay. This means that more enterprises and business organizations will have to try using virtual phone systems to maintain their remote work arrangements and virtual teams, and to sustain their business operations.
Businesses that give virtual phone systems at least a try would soon find out that their features and functionalities have a lot of potential in powering the growth of their business enterprises.
Dedicated customer service 
Lastly, installing a virtual phone system for your business is highly useful if you need to offer a dedicated customer service hotline to your existing as well as prospective customers. There are some leads and customers who would expect the most. If not all, American companies have a dedicated customer service number. Or they'd be turned off and you'd never hear from them again.
Conclusion
A virtual phone system is a highly powerful technological infrastructure that can power the growth of a business enterprise. It has multiple features and functionalities that can contribute to improving the capacity, productivity, and efficiency of business operations for almost all sectors and industries.
The auto-dialer feature is a powerful functionality that can deploy business intelligence into the way outbound telemarketing campaigns are done. Most notably, virtual phone systems play a key role in building enterprise capability for both inbound and outbound call operations.