Your business phone system plays a part in the success of your daily operations. It helps you handle customers, communicate with your colleagues, and many more. You may face customer complaints when you have much on these things and don't scale your phone system.
That's why if your business is growing, you should also scale your business phone system. Here are some tips on how you can do it:
1. Choose An Easy-To-Maintain System
While it's okay to rely on outside technology specialists for your business phone system needs, it's also better to do it in-house. One reason for such is that outside help is much more expensive. In business, the more expenses you can lessen means the more profits you can earn. That's why choosing a business phone system that doesn't require too many technical skills could be a solution.
Nowadays, modern business phone systems are designed to be maintained by anyone. This means even if you don't have a technical background, you can still operate and fix your phone system. You can do so with ease, from changing hold music to creating a phone extension number to adding other features.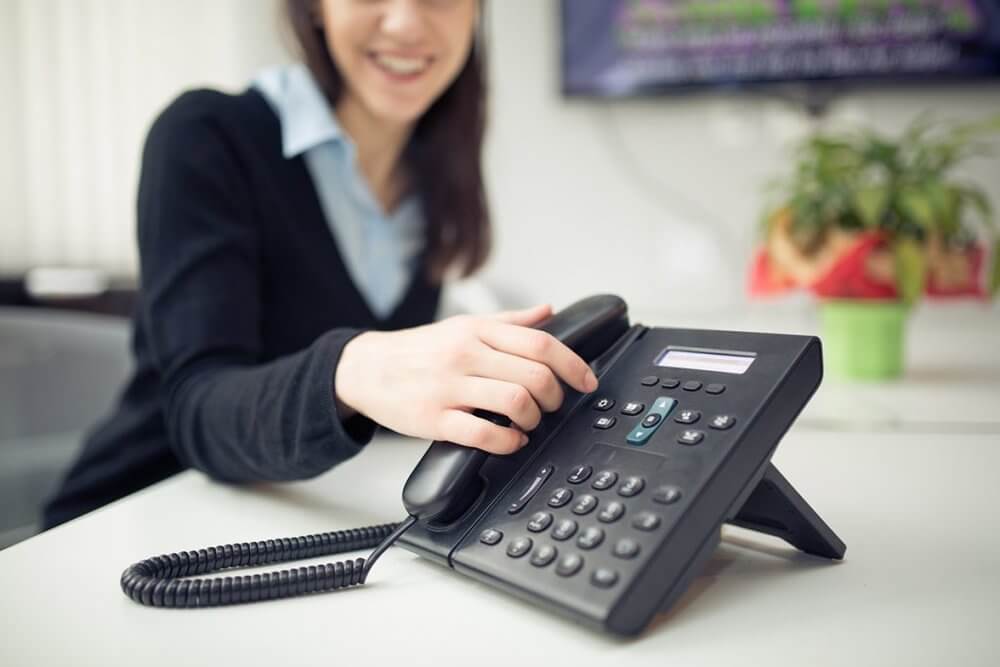 The abundant phone system providers with accessible websites like safecall.com and others offering cloud-based management portals are better. You can access it wherever you are, use any device, and use it via an internet browser. You can work wherever you are or hire virtual employees because the physical location isn't limited.
Although it's hosted virtually, you can find vendors that have highly secure data centers. You no longer have to hire in-house technicians to operate and maintain your system.
If there are issues, call your provider, and they'll fix them virtually.
2. Choose A Provider That Offers Various Features
Every business phone system vendor offers features for every customer's needs. That's why before signing a contract, it's best to shop around. Compare each vendor's phone system features, so you can choose the one that'll cater to your needs.
Generally, here are some features that most businesses need:
Audio Conferencing 
Modern phone systems have conference calls as staples compared to traditional landline setups. This feature allows you to use the internet and your mobile phone to host meetings. You can even enjoy HD call quality, depending on your provider. Nonetheless, you can benefit from this feature as it allows you to host productive meetings with customers, partners, and colleagues anytime and anywhere.
Toll-free Numbers 
Have toll-free numbers if you want your business to have a national presence beneficial for customers because they won't get charged when they call such numbers.
As a result, more clients are more likely to engage with your business since they can contact you without incurring fees. Moreover, toll-free numbers allow you to build a stronger brand because customers will see your business nationally.
Call Routing 
Here, you can define criteria so that inbound calls will be directed to the person you've described. Some even have various policies such as round-robin, regular, and simultaneous. With round-robin, you can distribute the calls equally to your team. Or you can chronologically place the calls in order. Better yet, the first agent who answers the phone ring will take it.
Call Park And Call Hold 
Call parking is similar to call hold, but the former lets you retrieve calls on hold. Meanwhile, call hold allows you to pause a call if you need to answer a more important call or talk to a colleague. These features are vital since they help resolve customer calls while advertising your payment options and other announcements. That's thanks to the on-hold messages that you can add.
3. Upgrade Your Infrastructure
You should also upgrade your infrastructure like internet connection, computers, smartphones, and the like. These are essential to maximize the features of your modern business phone system.
No matter how high the quality of calls your provider promises, a slow internet connection could ruin it. Each phone should also have at least 0.2 Mbps upload speed and 1 Mbps download speed. That way, making and receiving calls will not be an issue.
Conclusion
You can improve your daily operations when you upgrade your business phone system. You won't make your customers wait for anything because modern systems allow call routing. You can also work with top-notch talents from across the world because you can communicate with them much easier. Or you can always be reachable even when you're outside the office. This is possible if you have your phone connected to the internet and your system.