Whenever you're planning for an event, your desire is for it to turn out well. You want it to be an amazing one. However, there are hurdles that come along the way that make it difficult to achieve this objective. One of the challenges is ticketing and everything else that revolves around it. Imagine a situation where you're selling tickets to your attendees while at the same you're handling other matters related to your event. This is not only time consuming, but also limits your overall ticket sales. That's why you need event ticketing software to make things easier for you.
You need a strategy for making the ticketing process easier for you and increase ticket sales significantly. Here are 4 proven event ticketing software that event planners should consider using for optimal results.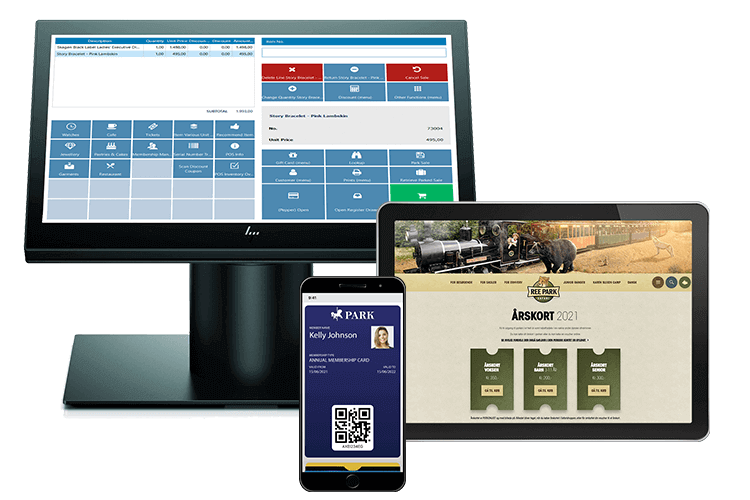 1. TicketLeap
This is one of the ticketing software that will help you plan for your event with efficiency. Most event organizers prefer to use it because of its commitment to offer quality services. Since you want your event to succeed, you need a partner who will offer you the best services, and TicketLeap has a proven record of doing exactly that. If you're planning an event within a short time, you can rely on this software to offer you what you need. It offers the right platform to connect with your customers as they buy tickets for your event.
Another advantage of using this ticketing software is that it is educational. Through the platform, you'll be able to grow as an events planner. You'll have the information you need to develop your craft and standards to higher levels. They will equip you with the information necessary to help you plan for your event better. For example, you'll have the opportunity of learning how you can make your event popular.
This will go a long way to increase your ticketing capacity. The more you understand how to capture your target audience, the more you'll be able to sell more tickets. Consider this event's ticketing software for your events to be a success.
2. Eventbrite
The objective of this software tool is to make live experiences possible. They have the necessary resources to ensure that you sell your tickets with ease. You also get a chance to learn about the events industry. You'll get first-hand information of anything new that's happening in the industry. One of the reasons why you need event ticketing software is so that you can make it easier for you to handle the logistics of your event.
Ticketing can be a tiresome job if you don't have the resources to handle it. With this in mind, you need a software partner that will make work easier for you. This is where Eventbrite comes in handy. If you're looking for a technology that's easy to use, you can consider this one.
It makes event management an easy job for you. Your team will have enough time to handle other matters related to your event because the ticketing bit is in the right hands. Once you connect the registration process with your website, your attendees will have an easy time buying tickets. Of great importance still, the software is good for your brand as it allows your target audience to connect with your online platform.
3. Ticketbud
If you want to be in complete control of the ticketing process for your event, you can consider this software. One of the biggest challenges that event organizers face is not being in control of how attendees are buying tickets. The process can be so chaotic that you lose track of what is happening on the ground. Depending on how many people you're expecting for the event and its popularity, you can end up wasting a lot of time and resources if you choose to do the work manually. However, you'll save a considerable amount of time if you work with Ticketbud.
It is also a viable choice because of its ease of use. Your team will find it easy to use. Also, according to an article by ResearchGate, ease of use helps improve customer satisfaction. The less complicated it is for your team and target customers to process tickets, the more profitable and effective your event will be. Another aspect of interest about this software is the customer support service.
They have an excellent support service that's ready to help whenever there's a problem. In case of any technical issue arising, they are available to ensure that you have the best experience possible. For example, a problem may arise preventing the processing of tickets. Such a technical issue can create panic especially if your event is near. The quality and prompt service of the customer service department helps you to avoid inconveniences.
4. Accelevents
To begin with, this is an affordable event ticketing software. Additionally, there are multiple services that event planners can benefit from. The valuable aspect of the software gives planners options on how they can plan their events. For example, it's possible to tailor-make your event's page by having custom-made ticketing and registration processes.
The platform is also able to integrate its ticketing capacity with a fundraising suite that allows you to receive donations for your event. This means that you can get more from the platform. It makes it easier for you to plan and execute the logistics for your event.
Technology is a valuable tool for event planners. A well planned event produces quality outcomes. That is why you should use event ticketing software to manage your event well. For a smooth and efficient ticketing process, it's prudent to automate it. It goes a long way to save time and resources.
Instead of manual ticketing, you can use ticketing software to make work easier for your team and improve the experience of your target audience. As you know, planning for an event isn't an easy task. There is so much that requires your input. Therefore, consider using technology to improve the processes involved.