Black tea is fully oxidized and made from many different types of tea plants which is the main reason why it is different with various flavours. The flavor depends on several factors like plant type, growth condition, and age of the leaves. As well as the method of harvesting and processing. Each one tends to have a different scent and strength. Some of the traditional tea blends include English & Irish breakfast teas, Earl Grey teas, Russian Caravan teas, and many more. This article goes on to provide more information on black tea in New Zealand, tips to select one, and a guide to buying it online.  
Popular Flavors of black tea in NZ
Almost every tea-producing country around the world has a blend of black tea on the market. In fact, some of the most popular tea-producing countries are in Asia like India, China, and Sri Lanka. Assam in India is popular for strong and rich tea. Some of the popular varieties include Assam, Darjeeling, Nilgiri, Keemum, Yunnan, Ceylon, and Early Grey black tea.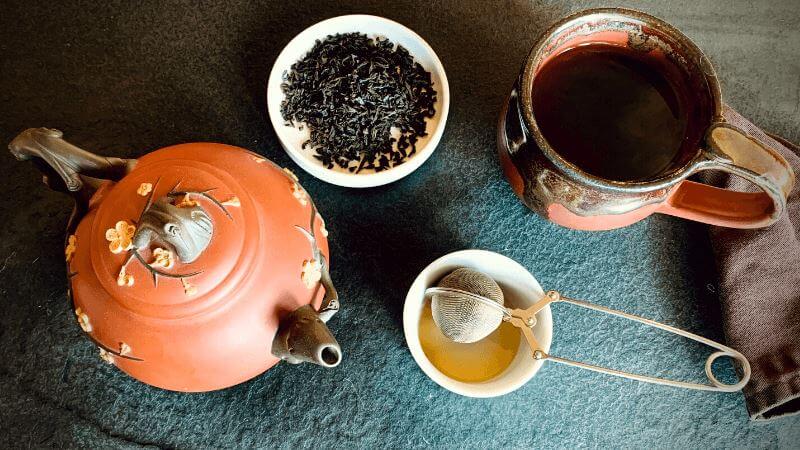 They have a stronger flavor that it retains for several years, unlike green tea. It is available in two different options like loose leaves and tea bags. It is advisable to buy loose tea leaves since although the tea bags are cheaper they do not match up in terms of quality.
Tips on selecting the right black tea
It is necessary to first define your requirements, for example, define the purpose of buying the tea, like whether it is for a caffeine boost or a sophisticated tea party. This is a good place to start when selecting the right tea.
Select the right flavor from chocolate, tobacco, pinewood, ripe fruits, honey, etc. In fact, flavored teas are available in a wide range of flavors. Hence will most likely get one to your liking.
If making milk tea, use more tea leaves to ensure it is strong enough and steep for a bit longer.
Indian milk tea, often referred to as 'Chai', is made from strong black tea, milk, sugar, and several tea spices.
Check the ingredients of the blend prior to purchase. Since there are so many like vanilla, chocolate, nutty, honey, Irish cream, simple vanilla, etc. Some tend to be light and others contain fruity and citrus.
An ideal blend for an afternoon tea party is the English breakfast tea which is a traditional black tea blend. There are several other tea blends that are popular like Earl Grey, Russian Caravan, etc.
The ideal one for an energy boost is one with high caffeine content like the one from Assam.
It can be used for baking as well; this can be done by making tea syrup and adding it to your dessert. Some of the flavors ideas for this are honeyed black tea, summer nights, and organic Assam.
If looking for the best flavor to get yourself into a holiday mood, look for one with ingredients like chocolate, spices, cinnamon, gingerbread, and other spices.
Order tea online
It is a good practice to purchase black tea from a special store dedicated to tea. Buying online means you can research various tea products and at the same time buy the tea of your choice at your convenience. Online tea stores tend to stock a wide range of teas like wild harvest Aoterora, white tea, Green tea, Oolong tea, Black tea, Herbal tea, etc.
Buying from the best online tea store means you can also have access to reviews from other customers and be assured. That the tea you are sipping is of high quality and authentic. A sip of good tea can breathe new life into your daily routine.