In the collective imagination, Brazil is a land of great problems, but also of unforgettable beaches and beautiful grils. And even if some polls among travellers have excluded the great South American nation from the ranking of the five countries with the most beautiful women. There is no doubt that in the entertainment world there are many Brazilians who turn heads.
It is especially in the field of fashion. In fact, that the girls of Rio and Sao Paulo have imposed themselves in recent years. Some, like Gisele Bündchen and Adriana Lima, are very famous and billionaires. Others, however, you may have seen in advertisements or on the covers. But have a name that you do not yet know.
We have chosen the five that have been most successful internationally in recent years. The five most beautiful girls in our opinion. Let's find out together.
Gisele Bündchen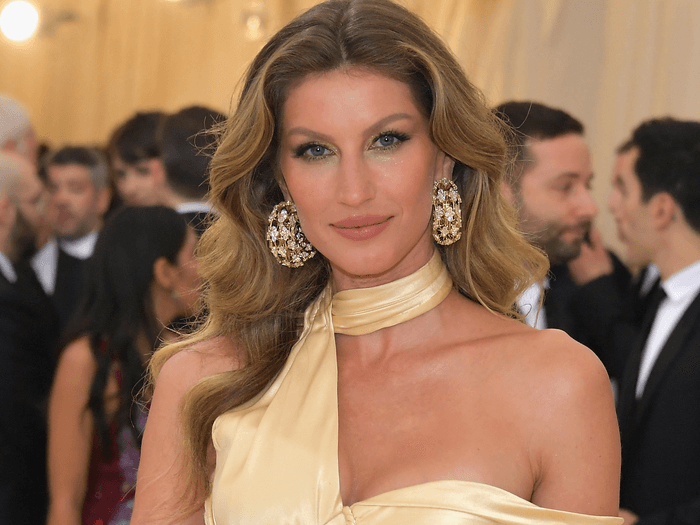 Gisele Bündchen was for many years the most famous Brazilian in the world. Her success and her nose have shown that it is not necessary to trivially reproduce the traditional canons to be considered beautiful. And her fashion business has shown that the models have good taste and good business skills too.
Born in Horizontina, in the south of the country and not far from Argentina, in 1980, she is the daughter of a university professor. She was discovered when she was just fourteen. While having lunch in a McDonald's and already at the age of 15 she was parading on international catwalks. Her career, between the 90s and the 00s, was dazzling so much. So that since 2008 she has been nominated several times by Forbes as the highest paid model in the world. Among her engagements, those for Victoria's Secret, Yves Saint Laurent, Louis Vuitton, Dior, Dolce & Gabbana, Versace, Valentino, Salvatore Ferragamo, Ralph Lauren , H&M, Pantene and Calzedonia.
Her private life is also much talked about. After a long relationship with Leonardo DiCaprio. In 2009 she married Tom Brady, quarterback of the New England Patriots and one of the most talented and paid players in the NFL. He had two children, Benjamin Rein, born in 2009, and Vivian Lake, who came into the world in 2012.
Alessandra Ambrosio
One of the "angels" of Victoria's Secret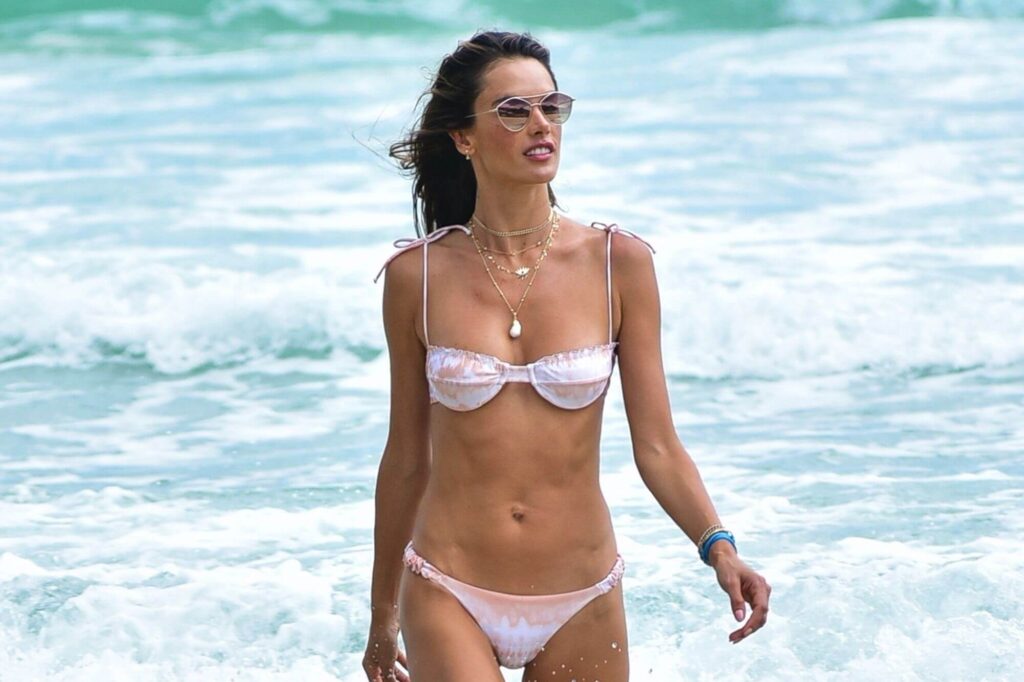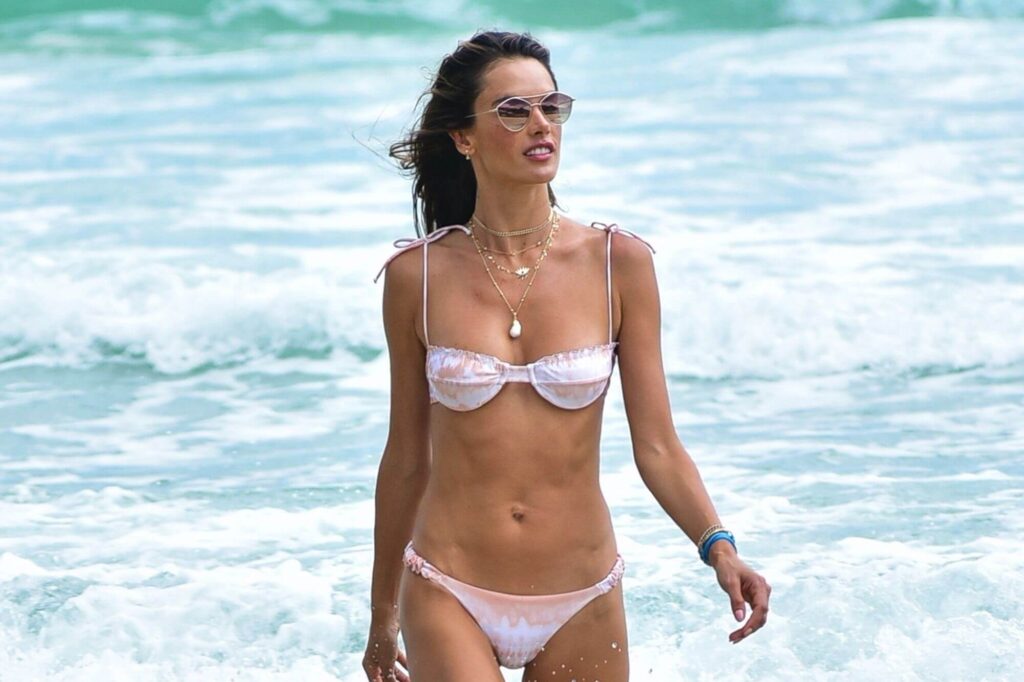 Just one year younger than Bündchen is Alessandra Ambrosio, supermodel born in 1981 in Erechim. A few kilometers away from where Horizontina's colleague was born. As for many inhabitants of that community, Alessandra has Italian origins on her father's side. As her name suggests, but her ancestors also include Polish immigrants.
Her debut in the fashion world came in 1999, but for some years that the career she seemed destined for. When she was just 11, her parents underwent cosmetic surgery to correct her protruding ears. In short, her future seemed already marked in his earliest childhood. However, she was launched by a beauty contest she won in 1999, after which she began posing for various magazines.
As for the fashion shows, he worked for Christian Dior, Laura Biagiotti, Giorgio Armani and Dolce & Gabbana. She was also chosen, in the mid-2000s, as one of the five "angels" of Victoria's Secret together with her compatriots Gisele Bündchen and Adriana Lima, among others. Recently she finally started acting: he should in fact appear in Ninja Turtles 2. While she has been the protagonist of a Brazilian soap for a few months. On the personal side, she had two children with her partner Jamie Mazur, a California businessman.
Adriana Lima
The second highest paid model in the world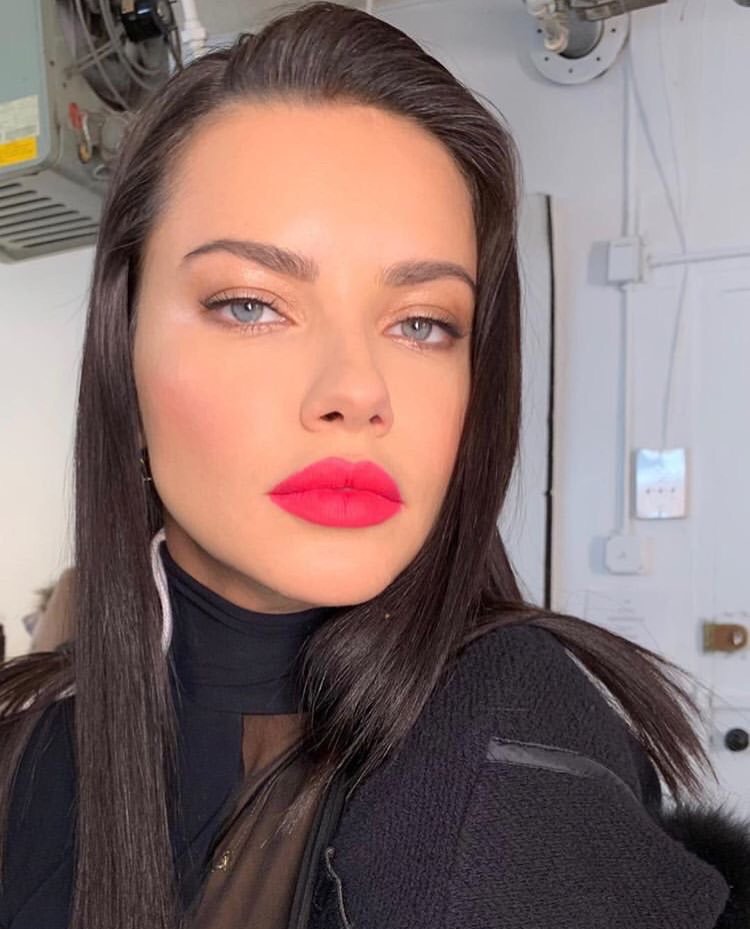 Speaking of Victoria's Secret "angels", we conclude the Brazilian triptych with Adriana Lima, another supermodel among the most beautiful girls and popular in the world. Born in Salvador, in the state of Bahia, in June 1981, she has very different origins, which have influenced her somatic characteristics in a very particular way. In fact, his ancestors include French, Swiss, Portuguese, Asians and Indians.
She too began working as a model after winning a beauty contest at age 15. Already at 18, however, she had moved to New York and paraded for Versace, Armani, Prada , Dior, Louis Vuitton and the aforementioned Victoria's Secret. Did he also become a testimonial for Guess? and Maybelline. To make it famous in Italy, however, there were also some commercials for TIM shot between 2004 and 2005.
She has appeared three times on the Pirelli calendar, the second of which during a pregnancy. While in recent years she has been linked above all to Marc Jacobs and the Vogue fashion line. Since 2014 she also the second highest paid model in the world. A practicing Catholic , as a girl she spoke out several times against premarital sex. Married to former basketball player Marko Jarić, she had two daughters with him, although the couple separated in 2014. Over the years she has also made some appearances on American TV, starring in How I Met Your Mother , Ugly Betty and The Crazy Ones .
Ana Beatriz Barros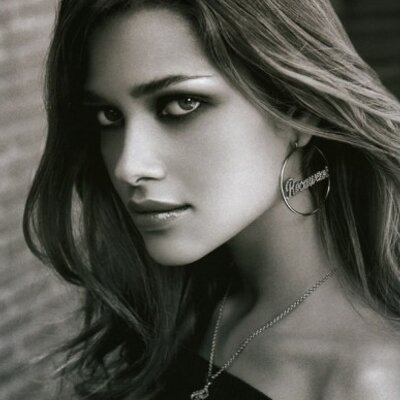 You may know her, perhaps, for the two advertising campaigns in which, over the years, she has been the testimonial for Intimissimi. Or for photos in Vogue , Marie Claire , Elle or the 2013 Pirelli calendar. In any case, it certainly can't have left you indifferent. We are talking about Ana Beatriz Barros, a Brazilian top model born in 1982 in Itabira, not far from Rio de Janeiro. And her career started from Rio, as she noticed on the beach of that city at just 13 years old.
The first statement was a major Brazilian beauty contest, which at 14 led to her first modeling contracts. On the catwalks she walked for Valentino, Missoni, Gucci, Versace, Dolce & Gabbana, Calvin Klein and Dior, while on the advertising side she also posed for Victoria's Secret, for Chanel, for L'Oréal, for Diesel and for Guess? Also important is the collaboration with Jennifer Lopez's fashion line. On the personal side, she engaged to the Egyptian Karim El Chiaty.
Izabel Goulart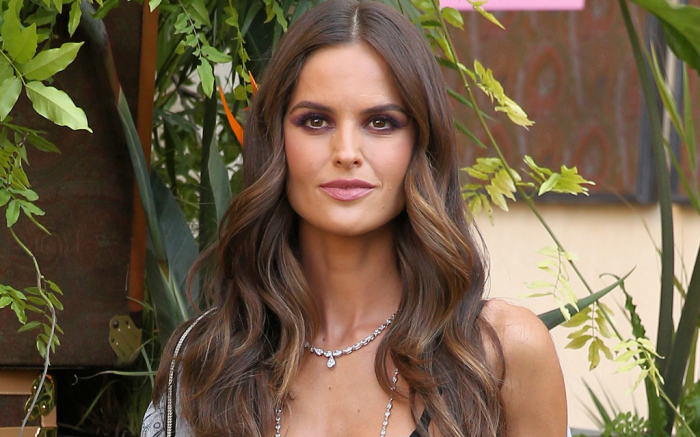 in São Carlos, not far from São Paulo. It was in the latter city that her modeling career began at the tender age of 14. From an early age, Goulart then walked the runway for Oscar de la Renta, Ralph Lauren and Stella McCartney, but the real leap in quality came, for her too, with Victoria's Secret.
In recent years it has thus significantly increased its cachet and the brands to which it has lent its image. While conquering the covers of GQ and Esquire , in fact, he posed for Dolce & Gabbana, Armani, Calvin Klein, Calzedonia and others. A friend of Alessandra Ambrosio, she too appeared in some television episodes of Two and a Half Men and Entourage . She is currently engaged to Kevin Trapp, a young German goalkeeper who spent this year at Paris Saint-Germain .