Most entrepreneurs enter the competitive nature of business with the full knowledge that running an organization poses multiple risks. They may face competition, changing market preferences, and product risk. However, some business owners still fail.
According to Business IT Support Melbourne, you must build composure, agility, and resilience to succeed as a business owner. Thus, you must protect your organisational data from potential cyber risks and host your databases to increase productivity using latest technology.
Since the market demands change over time, you must continuously find ways to stay updated with the latest technological trends. For example, you can leverage various strategies to help you bounce back from any market shifts. If you want to ensure business resilience and agility, this article is for you.
Keeping Communication Lines Open
Communication plays a relevant role in the way entrepreneurs conduct business procedures. Having a steady flow of organizational communication helps companies achieve their annual objectives. In addition, this technique keeps the critical players connected.
Open communication among organization leaders and employees promotes higher levels of productivity. Moreover, every member will understand the importance of each business policy, which will improve the relationship between employers and employees. However, the traditional techniques of organizational communication may eat up time, which decreases the business's overall productivity.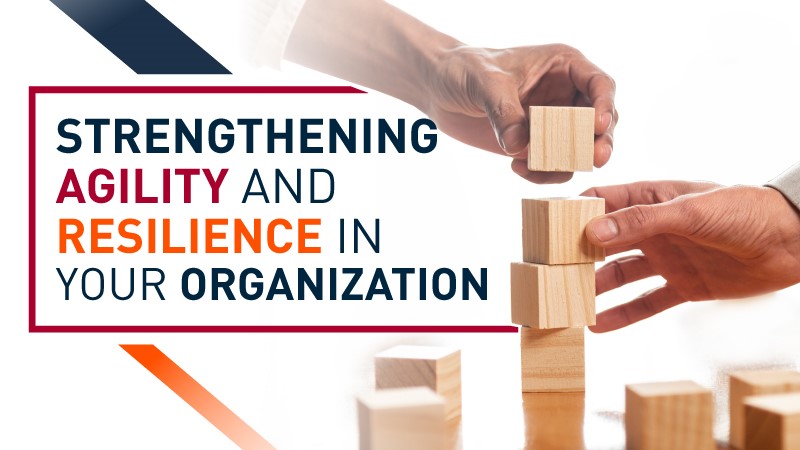 With the recent technological advances, effective communication can now occur between small spaces. Therefore, people can send and receive messages in real-time. Voice over internet protocol (VoIP) systems, social media platforms, and online web conference websites ensure data flow with no limits.
Since today's market depends on easy-to-access and fast information, entrepreneurs must adhere to the customers' increasing demands. If they can't easily find your product details online, you're most likely to lose possible sales. Unless you're an in-demand corporation, you should handle your customer needs by outsourcing IT support to improve the consumer experience.
Empowering Strategic Time Management
As an entrepreneur, your task always requires another hour to check jobs off your to-do list. While this activity can be done without technology, challenges may arise, especially when various distractions are around your place. Moreover, this situation will eat off your time and effort in crossing off your list.
Enhancing time management in your workplace allows for improved employee productivity, which helps them achieve the business goals. For example, your staff may miss deadlines, lack focus, decrease workflow, and dampen workplace relationships with poor time management. While your internal team gets affected by poor time management, the product quality and service performance may also directly impact.
With the help of technology, proper time management ensures that your entire work staff will get the most of their workday. Technological advances like scheduling and calendar applications are both accessible on any device. The scheduling process includes plotting tasks and completing the responsibilities within a designated timeline.
Another way technology benefits your business agility is by leveraging time tracking tools. These tools keep tabs on your workers' progress and productivity pace. This technique gives them enough motivation to get their jobs done. Moreover, these tools show which tasks they must prioritize, which will improve their efficiency.
Automating Business Processes And Reducing Costs
With the overly competitive business industries and ever-changing market needs, technology allows organizations to move forward at the speed of their consumers. Digital adaptation enables an enterprise to keep up with new competitor abilities, but these tools also improve business processes.
When a particular input needs an individual, business leaders can put an entry in place with the help of automatic devices. Entrepreneurs can utilize increased artificial intelligence (AI) abilities as they become more comfortable with automated efficiency. As a result, organisations can move consumer management and product development by enhancing top customer relationship management.
If your organisation operates with various work chains and leverages multiple software for a different software, your entire organisation is at risk of attracting possible error. Therefore, you must automate your business processes with one platform to create an integrated workflow. This strategy will push your business to operate with better agility in the long run.
Your organization can become more resilient in an unstable economy with the help of technological tools. As you combine multiple business operations in a single place, operational costs won't require separate systems. Therefore, you can both enjoy effective workflow management and fewer employee expenditures.
Key Takeaway
As the market demands grow, your entire organization must expand to adhere to the industrial changes. Technological tools can build business agility and resiliency by easing remote communication, enhancing time management, and automating business procedures. Thus, you should leverage technology to keep up with the market pace.