Are you one of the inspirers dreaming of a new business or a start-up of your own? There's nothing wrong with it. The dream of most young enterprise inspirers is to start a small business of their own at some point in time.
And this is not unachievable, whatever the existing scenario. It can be pursued with that special spark from within to gain certain momentum, economic independence, and self-reliability to run your set-up backed with a short guide on attaining the same.
The roadmap for completing the dream assignment calls for the following specific steps, and they are:
Step 1. Thorough research of the area
This is needed where the business needs to be explored. A rough sketch of the map is already etched in the minds of individuals before they start. Business ideas are made following a guideline of processes before deciding to move on with the project.
For a small business to succeed, it must offer something the market wants. The work is to make the project a reality.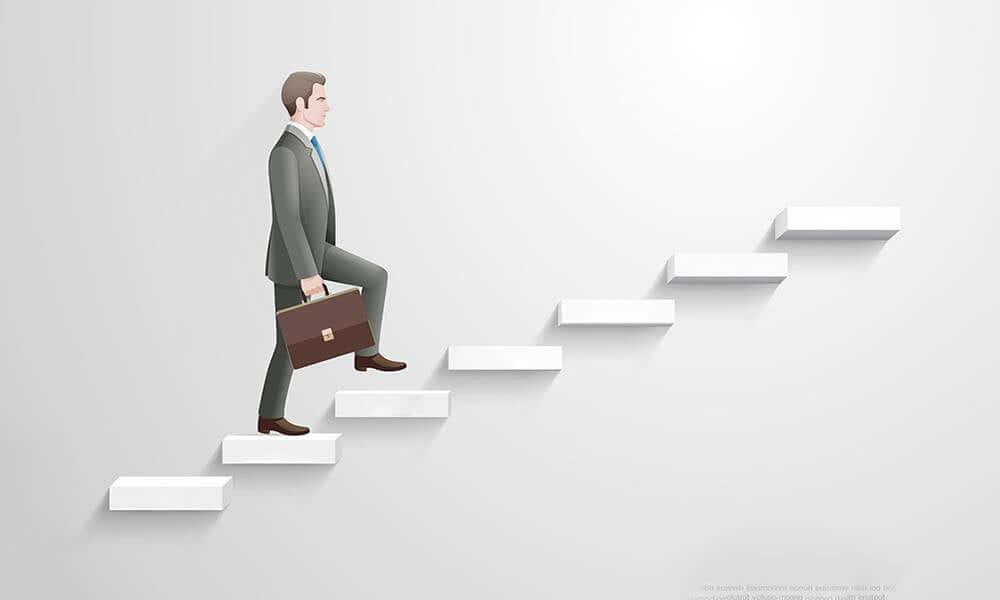 To pursue the dream of answering a few self-raised questions like: does the thought-out idea have the potential to turn into a reality when considered a proposition for future business? Does it have the prerequisites essential for a company to succeed? What factors will make it work successfully? These are some areas that need identifying.
All this and more include detailed research, focused group discussions, and even trial and error to succeed.
As one explores the market, some of the questions must be answered with thorough research in that area before initiating it.
Step 2. Plan out the business program, which you aim to adopt
Vague as writing may sound, it provides a fillip 'to go back to the blueprint' for revision and come back to work and revise it. And the pattern is to be maintained for the plan to work.
A small business plan can be as low as:
Initiating a tie-up with the Amazon marketing giants for a third-party sales program
You are tying up with Blue Dart to collect all couriers for collection from your place.
Or online coaching that works internationally.
A business plan can be either a traditional business plan with all the details for initiating a bank loan if required. A non-traditional business plan can also be on your bedside diary. And revisions on it can be made to find out how much work is achieved. A plan is always worthwhile.
Step 3. Plan your finances
Whether they are coming from the bank as a loan or are self-motivated savings drive that leads you to dream of your small business project bootstrapped.
And this requires a lot of creativity and thinking and planning before executing. Financing alternatives come into play here.
Cutting out extra expenses on the business initiated meets your primary goal — of starting the business — followed by making the financial plans bigger when the business grows.
While planning the financial budget, thought needs to be put in for a couple of investment areas before the business starts flowing in returns.
The size of the content on expenses on a balance sheet can be vast or small, depending on the venture.
It factors in heads like expenses covered for procuring a business license or permit, and the cost of equipment or appliances if required.
Not to forget administrators are the anticipatory expense for running the business at least for a year, incorporating each one's salary.
All these expenses combined are the initial investment you will need to plan.
Step 4: Select the business structure
Select the business stricture of your choice to make the business plan a partnership or sole proprietorship ownership or corporate ownership depending on the nature of the business.
The legal structure of the business plan, also known as the legal entity structure, can make or break an enterprise. Sole proprietorships are suitable, but responsibilities and risks multiply.
Different business structures operate differently. Therefore, understanding the separate entities of businesses is essential before going ahead with risking hard-earned money. The 'ifs' and 'buts' in every venture need sorting before zeroing in on one.
Step 5: Register your business name
This you can do by prioritizing the brand name of the company first. Keep it one of a kind, preferably short and crisp and search engine friendly. Most of the time, the brand logo identifies the company's character, followed by a motto. A brand name is almost always followed by a brand domain, even if online services are not required initially.
A brand domain always authenticates the registered name of the company. And once it is operational and fully grown, the area supports more growth and a more extensive reach networking.
Step 6: Organize the licenses and permits for your business.
Depending on the nature of the start-up, permits or licensing is required to make the outfit authentic and free from any legal action against it. Before you procure one, a bit of research needs to be done on this front too.
Step 7: Choose your accounting system to follow your accounts.
Either use an accounts team or accounting software to run the program. Even for a small business run from home premises, the utility related to accounting improves the scope for budgeting and tax liabilities. And when the business grows, there will be audits and accounts to take care of in the long run, accounting!
Step 8: Setting the business location
This is a significant factor for business growth and is also needed to boost self-morale. The set-up can be at home, in an office area, rented or bought, preferably where your clientele's visibility remains more. The proximity to commuting hubs remains an important aspect often ignored.
It is backed by the infrastructure space required to create an office space for the type of business you plan. Thinking out the location is essential for the business flow.
Step 9: Organize your team
This can be done by shortlisting your requirement for the kind of people required to complete your small business venture. It is necessary to follow specific management guidelines while hiring heads, but that is discretionary in the natal stage of business. Contractual tie-ups can require legal help.
Once it begins to look up, go ballistic about maintaining pros to complete the program of running the business professionally other than hiring several heads with small deliverables that quantify work search for leaders that back up quality deliverables. 
Step 10: Market your brand well
To begin with, nothing sells better than word of mouth to authenticate a product. Once the business starts looking up, the big-budget plans discussed are for initiating marketing tie-ups with renowned marketing agencies.
Till then, there is always the domain marketing propelled by the search engine optimization team to surge your business to newer heights.
Conclusion:
As much as the small start-up culture is prevalent abroad, it is probably these factors that young aspiring entrepreneurs have tried enough that gave rise to several start-up cultures in India.
If fortunate, some make it big. What one never needs to forget is, all big names in the business community, nationally or internationally, started with a small set-up to build their empire ground up. 
They also counted in on the several factors that go into starting your own business setup. Go ahead, and you, too, give it a push, stepwise!