What are the most affordable new or 0 Km 2021 model vehicles in the US?
With the arrival of the new year, there is also the great need of many families to acquire a new vehicle for the home, either for private or group use. In any case, the options are very wide taking into account the current offer in the market. However there are a series of highly recommended options taking into account the quality and the cost / benefit ratio. Highlighting several models of cars belonging to the main brands Worldwide. It is precisely this topic that will be discussed in the article, and you can see below a list of the 10 cheapest cars to acquire in this year 2021.
You can also see which are the cheapest car insurance companies, good insurers and economical
Top 10 cheapest 2021 cars sold in the United States
10. Nissan kicks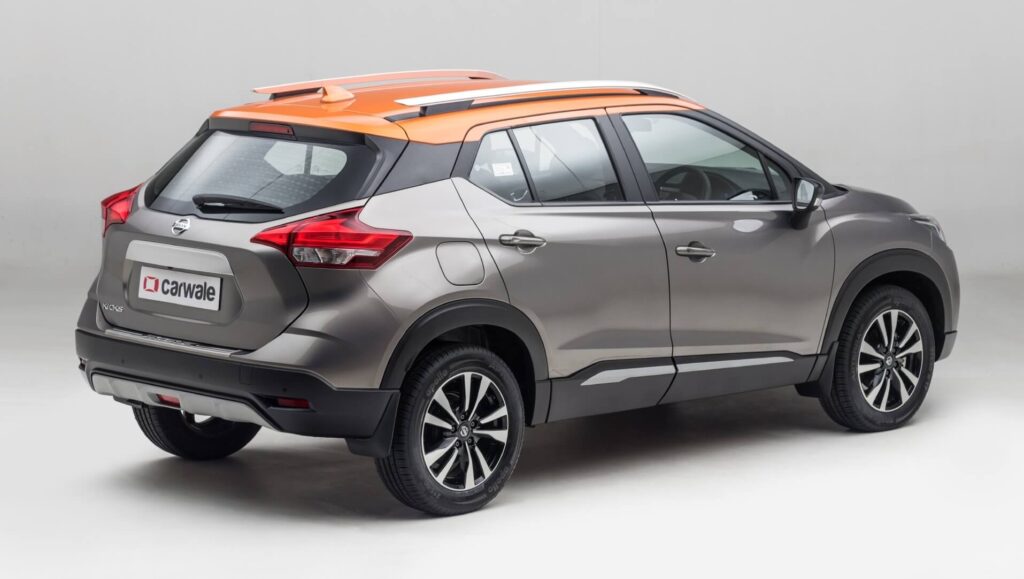 The 2021 Nissan Kicks gradually improves its interior for this model year, getting a suitable center armrest. And a new standard 7-inch touchscreen; yes, even the cheapest model now comes with Apple CarPlay and Android Auto. If you upgrade to the SV or SR versions, you get an 8-inch touchscreen.
Nissan has also added a recently available USB-C outlet to those top trims. You can have WiFi in the car, but it is not standard, Nissan shows it with a base price of 19,090 plus expenses and taxes.
9. 2021 Volkswagen Jetta

The 2021 Jetta gets a little more eye-catching for 2021 thanks to additional chrome exterior accents on all trims. Entry-level S models have a new two-tone 16-inch wheel design. The SE and SEL trims get a power-adjustable driver's seat and contrast stitching details on the steering wheel and gear stick.
Higher-end SEL and SEL Premium models feature MIB3 entertainment with its enhanced navigation, enhanced voice commands, wireless Apple CarPlay and Android Auto, and USB-C ports. Volkswagen News shows the cheapest 2021 VW Jetta at a price of $ 18,995, likewise, you can see its updated price here.
Hyundai venue
Hyundai has this quite affordable SUV, and it is clear that they did the impossible to make the Hyundai Venue 2021 as economical as possible, the characteristics that stand out the most are a good exterior design, large standard infotainment screen and attractive interior, it is not luxurious or fast, but it meets the expectations to be among the cheapest cars in the United States, according to Hyundai news, this small suv has $ 18,750, base price plus expenses and tax, updated you can see it here.
Kia forte
The 2021 Kia Forte comes with minor equipment changes across the lineup. This is its third year since the full model redesign for 2019. Right-sized, great value, great styling and a finish for every driver, the Forte continues being one of the best deals in the compact sedan segment and for the price it's a steal when you look at the technology available, even down to the base model. Bluetooth, Android Auto, and Apple CarPlay come standard on all trim levels.  Kia shows it with a price of $17,890, you can see its updated price here.
Kia Soul
The 2021 Kia Soul puts "fun" in original and functional with its distinctly boxy design and remarkably spacious cabin. The subcompact SUV is the corporate competition of the new 2021 Kia Seltos and 2021 Hyundai Kona, but the Soul is significantly cheaper. Kia offers buyers the choice of two gasoline-powered four-cylinder engines, one of which is a powerful 201-hp turbocharged engine.
The Soul now comes with standard rear occupant alert on all trim levels, its cheapest version costs $ 17,490 shown by Kia new. This does not include expenses and taxes, its updated price you can check here.
Kia Rio Hatchback and Sedan
Kia sells the Rio 2021 sedan with a price of $ 15,850, while the Hatchback costs $ 16,790. To both must be added expenses and taxes, the two vehicles are classified as economy subcompact cars. But they are surprisingly more sophisticated than that.
The Kia pair share a cabin design that exudes elegant simplicity thanks to clever design and pleasant materials. On the other hand, the Rios' two rear seats have limited passenger space and neither body style has a particularly accommodating cargo area or trunk.
Still, we appreciate that they are one of the few subcompact cars to offer standard Apple CarPlay and Android Auto.. We're even willing to forgive your common driver assistance shortage. Because the Chevy Spark and Nissan Versa are the only rivals to offer more advanced safety features.
Los Ríos 2021 shines with its refined ride quality and serene handling, helping to smash any stereotypes about cheap transportation. You can check its updated price here.
Hyundai accent
In the fourth position of this list we find the Hyundai Accent 2021. Because its cheapest version shows it at $ 15,395. The vehicle has a lot of space for passengers and an information and entertainment system easy to use. Although basic, however side
This little sedan can be slow to accelerate and is not as attractive to drive as some rivals. On the other hand the automaker decided to leave the Accent alone for the 2021 model year. With the only change in the range of colors available. The new forge gray replaces the urban gray, while the linen beige is discontinued. You can see its updated price here.
Nissan versa
With an affordable price for nearly everyone who buys a new car and an unrivalled number of active safety features. The 2021 Nissan Versa is an attractive and competent subcompact sedan. It also features comfortable seating and a smooth ride that help make commuting to work a pleasant experience. While the little Nissan isn't exactly fun to drive or fast, it's very fuel efficient, especially on the highway.
The base model costs $ 14,930 plus expenses and tax., with the manual transmission. But you'll have to switch to one of the two highest settings to get popular features like Apple CarPlay and Android Auto. As well as desirable options like adaptive cruise control, to see more click here.
Mitsubishi mirage
The 2021 Mitsubishi Mirage has gotten a new face for the model year. The look of the Mirage is more aggressive with a new front bumper, redesigned headlights. And the same front grille seen on both the 2021 Eclipse Cross and Outlander.
It also has a larger 7-inch touch screen for your infotainment system. Similarly, it has the integration of Android Auto and Apple CarPlay. The Mitsubishi shows it at a price of $14,250, however you can check its updated price here.
Chevrolet spark
Finally we come to the cheapest car in United States, the Chevrolet Spark 2021 LS version starts at $13,400. Standard features include fabric upholstery, manually adjustable front seats. A rearview camera and infotainment system with a 7-inch touchscreen, Android Auto, Apple CarPlay, Bluetooth, two USB ports, voice recognition, a four-speaker stereo and a Wi-Fi Access Point. Its updated price can be seen here.