Doing regular cardiovascular exercises has a huge amount of benefits. Aside from preventing disease and weight loss, it helps promote an overall healthy lifestyle. This includes better sleep, improved mood, less stress, etc. However, most of us live a fast-paced lifestyle which makes it difficult to insert physical activity into our hectic schedules. But performing cardio exercise at home could resolve that issue. 
Signing up for an expensive Gym membership is the alternative but if you are too busy to go you're throwing money down the drain
Working out within the comfort of your home is therefore becoming more and more popular.  In 2000 roughly $6.7 billion spent on Home Gym equipment! The popularity of purchasing personal exercise equipment is increasing, making it possible for homeowners to find low-cost yet high quality cardio exercise equipment.
Tips For Setting Up Your Home Gym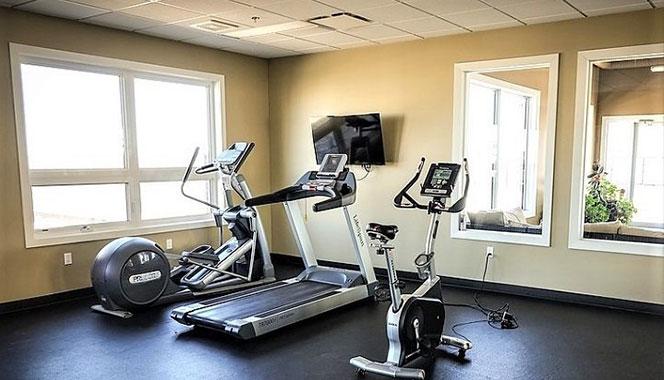 Generally, there are several questions that would be able to help you set-up your home gym.
Are you the only one who would be using it?
How much space would you need?
How much are you willing to spend?
Determining your goals would help you identify what equipment will purchased.  For example, if you are after a total cardio workout, then definitely an elliptical needed. As this offers a full body workout for a variety of body shapes. If you plan it to build muscle, then you would probably need free weights or a weight bench.
Once you have decided to set-up your home gym, you should consider where in the house you could set it up.  You need to consider the space needed for both working out and around the machine. There is cardio equipment which covers a lot of space, like treadmills or the step climber.  The good news is that there are particular exercise machines which can folded and stored easily. 
The home gym should also be in a room where it is properly ventilated. You would like to have your home gym look engaging, keep it functional and functional. Keep towels close by and wipe down your equipment after use. Make sure that there are water bottles in the room making it convenient for you to get a drink after a workout.
Cardio exercise machines are mostly stationary. For example, if you are on your stationary bike, then you will be pumping those pedals for the next half hour. Boredom is one reason why people typically stop exercising. You could have installed a TV in your home gym, so you could still catch up with your favourite shows while working out. 
Conclusion
Setting up a home gym is not just about working out. You would also need to consider maintenance of your equipment. Not taking good care of them could cause you problems and lead to injury if they break. Be cautious when using them. Don't throw the weights down. When storing your equipment, make sure that they are not exposed to dampness or other factors which may damage the machine.