When you invest in a ULIP, you must pay a set premium for the specified cover amount. And although some of the payment is used to provide insurance coverage. The remainder is invested in a debt or equity instrument.
When it comes to saving money and making financial decisions. It is natural for people to gravitate toward items with "greater" benefits. This is where Unit Linked Insurance Plans (ULIPs) excel; they combine several advantages into a single investment while also ensuring considerable profits.
ULIPs provide consumers with insurance coverage as well as functioning as an investment option, assisting them in creating money to accomplish their financial goals.
What is ULIP and how does it work?
A Unit-Linked Insurance Plan (ULIP) combines investing and insurance into one product. You may obtain the benefit of producing money as well as a life insurance cover with ULIP. Which can help you reach your long-term goals.
Retirement planning, children's education, marriage, and so on are examples of such objectives. The insurance company will assign a portion of your money to life insurance and the rest to a fund based on debt, equity, or both in this policy.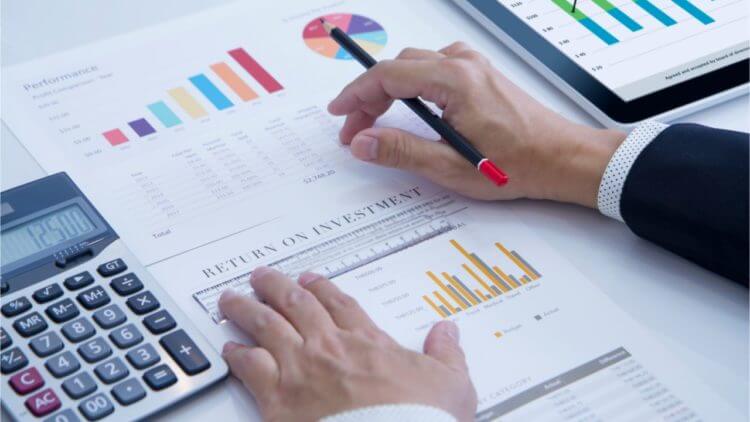 Your assets will be managed by fund managers employed by the insurance provider. As a result, the investor will not have to devote time to following their investments made through this plan.
Purchasing the best ULIP plan in India allows you to swap your portfolio between debt and equity based on your risk tolerance and market knowledge. The ability to swap between instruments is a big benefit for investors who wish to improve the performance of their funds.
Features to Consider Before Purchasing a ULIP
Before committing to a ULIP as a long term investment, you might want to consider the following pointers-
The credibility of the Insurer
Learn a few tips to find the best ULIP plan in India. For example, you should find out the insurance company's reputation.
Because ULIPs are long-term commitments, you must be certain that the insurer will be able to pay for you in the event of an unforeseen financial need. Before making a decision, you can research the insurance company's track record, client reviews, and publications.
Charges Involved
The insurance company imposes certain costs on its customers in a ULIP plan. Policy administration charges, premium allocation charges, mortality charges, fund management charges, switching charges, top-up charges, and premium discontinuance charges are the titles of the charges.
Read the policy pamphlet to learn more about the costs associated with the plan, and choose a plan with the fewest charges.
Risk Appetite
Because a portion of your premium is dedicated towards the ULIP's investment route. You must exercise caution while selecting the fund alternatives supplied by the insurer. Each fund choice has a different way of allocating the premium. Which consists primarily of three types of funds: equity funds, debt funds, and balanced funds.
Equity funds have the most risk, but also the highest returns; debt funds have a moderate risk and a moderate return, and balanced funds have a low risk and a moderate return.
The negative side of fund alternatives includes funds that are mostly invested in stocks, which boost your returns. Lower risk fund choices, such as marketable securities and bonds, provide consistent returns.
You may also choose a fund that invests 40-60% in stocks and the rest in Conservative fund choices for a medium risk-return.
Maximum Sum Assured
ULIPs give a sum promised to the nominee in the event of the life assured's untimely death during the policy term.
Before getting a ULIP, you should choose the highest sum ensured because this amount will be critical to your family in your absence.
The majority of insurers offer an unlimited sum guaranteed (subject to underwriting). To estimate your returns, you can choose the sum insured in advance and compute the returns using an online ULIP return calculator.
Premium Payment Term and Lock-in Period
Consumers must understand the premium payment term and policy lock-in period ahead of time to coordinate the returns on investment and your goals.
ULIPs typically have a 5-year lock-in period since a ULIP requires a minimum of 5 years to adequately provide profits. After the lock-in period expires, you can make partial withdrawals to fulfil emergency financial requirements.
Different ULIPs may have several premium payment choices. The most common of which restricted premium payment and regular premium payment with the option to pay in annual, half-yearly, quarterly, or monthly instalments. You must choose a payment method that is appropriate for your financial speciality.
A restricted premium payment option allows you to pay your premiums over a certain number of years, such as 5 or 7. You can also pick a regular payment option, in which you pay the sum for the policy's term.
The Flexibility of Switching Funds
An investor's risk tolerance may alter over time; thus, if you have purchased a ULIP plan, you must use the fund switching option to get the best potential results.
So, if your risk tolerance rises significantly and you wish to swap funds freely, this will leave your options open for investing in funds that are likely to earn a larger return.
As a result, while selecting the best ULIP plan in India. Consider the number of free switches offered, the cost per switch, and the policy's switch variability.
Wrapping It Up
A widespread misunderstanding about the best ULIP plan in India is that investors must pay a premium amount for only a certain length of time, usually 5 years. Until the lock-in term expires, which is why many investors prefer to exit as soon as the lock-in period expires.
ULIP plans, on the other hand, require a long-term investment horizon to achieve the required returns. However, there are some reasons why you should not surrender your ULIP coverage once the lock-in term has expired.
If you surrender the policy after the lock-in period has expired. You may wind up losing more than you invested since the costs in short-term insurance cannot be averaged.
Growing your money is essential for ensuring a secure future for your family. And ULIP plans are a strong financial solution for this aim. Now that you have the checklist, make sure you informed of the facts before investing and select the best ULIP plan in India prudently.