Top 7 Identity and Access Management Tools
IAM is a broad phrase that refers to a variety of technical solutions, rules, and procedures that businesses can employ to manage user identities and access. Identity and access management solutions are designed to secure organizational assets by ensuring that only the appropriate personnel have access to certain data or resources in the appropriate context. Let us explore the top Identity and Access Management tools in 2022.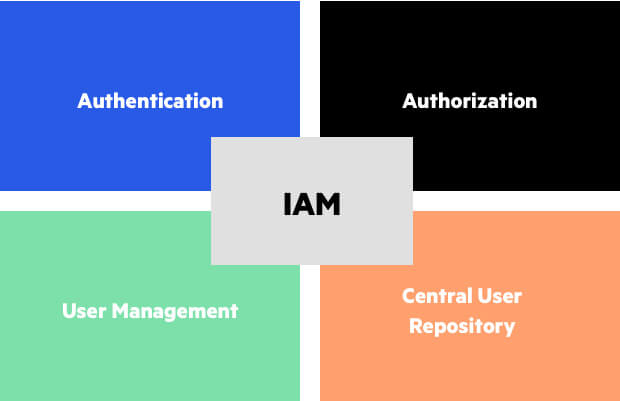 HelloID
HelloID is a leading IAM solution for healthcare and education organizations and also acts as an IDaaS platform for IT Companies that offer user provisioning and access management. This flexibility combined with affordable pricing for mid-size businesses makes it the top provider for 2022.
If you are looking for IAM tools for your business, you can consider Tools4ever identity solutions to manage user accounts and secure your user data with highly convenient software. 
Avatier
It offers a range of independently licensed identity and access management products focused on delivering ease of use and fast turnaround time with its core platform, Identity Anywhere. Avatier offers a unique approach to IAM management and automation. Its solutions help companies automate processes and perform access certifications from any device, regardless of its location.  
Curity
Curity is a leading provider of API-based identity management that provides unified security for digital services. Businesses can use Curity to log in and secure their user-based access to web applications and mobile apps. In addition, Curity's Identity Server was based on open standards designed for operations and development.  
ForgeRock
ForgeRock offers an open-source era IAM platform to the market. The ForgeRock Identity Platform is based on Sun Microsystems' open-source IAM projects. Include a set of APIs that enable efficient and fast development of new services listed for your implementation in Nube.
Starting in 2020, ForgeRock also offers the ForgeRock Identity Cloud Platform, which aims to protect your identities in the public cloud, on-premises, or hybrid environments. ForgeRock Continues to Refresh Its Authentication Tools; Stay innovative by eliminating users and passwords. 
Persona
Persona helps organizations automate the identity and access management process. It helps enrich the user information with various reports for managing fully KYC/AML compliant programs. For a limited time, Persona is offering 500 free government ID cards with optional self-checks or persona tracking list reports per month. 
AD Manager Plus
ADManager Plus is a unified web-based identity and access management solution for Active Directory, Microsoft 365, Exchange, and Google Workspace. It provides user account provisioning, group membership management, 200+ reports on compliance standards with IT compliance requirements, and file server permissions management capabilities.  
FusionAuth
It is a CIAM solution for enterprise web and mobile applications that is single-tenant. FusionAuth also provides user reporting, moderation, reward/discipline, user search, and segmentation tools, as well as customizable password constraints to simplify user provisioning and migration.  
Summing Up
Organizations can benefit greatly from identity and access management solutions in terms of time savings, efficiency, and security. It is critical for workers to have access to this identity and access management software. Because employees come and go in many circumstances, you must keep track of who has access to the software. After all, you don't want former employees to use your company's resources.