Many people are familiar with smart bands. With the development of science and technology, smart electronic products have been a part of our life. They make people's lives more intelligent and convenient. At present, there are many types of smart bands on the market. Which brand is more popular among them? HUAWEI Band 5 is a great one. According to your living habits and hobbies, we will teach you how to choose smart bands.
The biggest factor of your selection is your personal preferences. Different professions and individuals have different demands for the appearance. People in the workplace prefer business style. People who go out to play and exercise prefer sports style. HUAWEI Band 5 and future HUAWEI Band 5 Pro dials come in a variety of styles. Users can switch different dials at will. They can feel fresh in different occasions. The appearance is simple and chic. This meets the public's preference.
Do not ignore functions in your selection. Many bands on the market have similar functions. They can all be connected with mobile phones, and can receive and make phone calls, measure the number of steps, heart rate, etc. But at a time when technology is changing with each passing day, bands do more than that. HUAWEI Band 5 combines AI smart driving Algorithm and infrared technology. Thus, it can realize high accurate heart rate reading. Moreover, it can monitor multiple items of data while exercising. For example, exercise time, speed, stride frequency, calories and aerobic/anaerobic exercise. The Sp02 monitor tracks oxygen saturation levels in the blood. Via it, the band can assess our exercise and our condition at high altitudes. It can also identify four main strokes via built-in six-axis sensors: freestyle, butterfly, breaststroke and backstroke. No matter which stroke, it can test accurate speed, swimming distance and SWOLF score. It is like a personal trainer.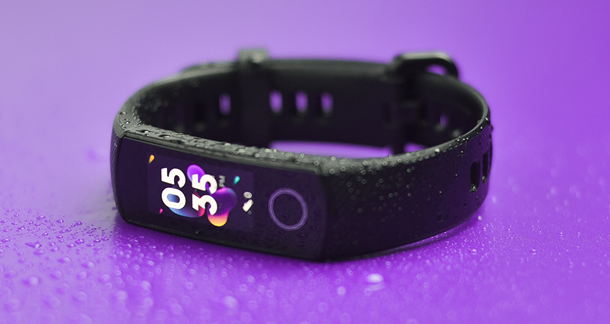 Easy use is important. HUAWEI Band 5 can stand by for up to 14 days with one charge. Its waterproof capacity is as high as 50 M. You don't have to worry about the water inflow when washing your hands or taking a shower. It has a built-in phone lookup function. You can find it via accurate position after placing it somewhere wrong. Those who like beautiful sceneries can use it to take photos in an easy way. Therefore, when selecting, you should consider the appearance, functions and easiness of use. HUAWEI Band 5 analyzes from various angles and designs from the needs of users. I believe it can satisfy everyone. It will make modern people's life smarter.