The global crisis we all survived in recent time taught us the importance of digital contactless payments and digitizing small ventures. Payment gateway script and app development helped in this very much as these provided a secure way for people to make payment for anything.
From those conventional ways of payments, customers are now shifting to online payments and being dependent on various digital platforms for shopping, groceries, and other things.
Initially, when the government started this campaign to make "Digital India", nobody got it as they said, what is the need for this? But then, things happened, and the whole nation survived it by being together and helping each other, everybody gets the essentially of digital payments.
So, do you know how these payment gateway scripts helped us to make our India digital? Go ahead to know about it.
Impact of Payment Gateway Scripts on the Businesses
Payment gateway app development helped to make online payment easy for people all over the world. Outside India, people started using these different payment ways earlier, but Indian People got to know its importance after a while.
Payment gateway scripts were growing fast, but then the novel pandemic happened, impacting the digital payments.
The pandemic's adverse impact occurred in the Indian economy's prime areas, like retail, auto, hospitality, and aviation. Digital payment volume decreases are seen in tourism, airlines, hospitality, tourism, entertainment, hotels, e-commerce, restaurants, etc.
Cross-border payments such as C2B or B2B, have seen declines as they were shut down temporarily, leading to bounded shipment of goods.
Some other areas that have seen increment during the lockdown are online pharmacies, online grocery stores, OTT players (media and telecom), online gaming, EdTechs, bill and utility payments, recharges, etc.
Payment gateway app development also boosted the government that has gaged monetary assistance to the poor through direct money transfer to bank accounts.
Even, the CEO of National Payments Corporation of India and the Finance Minister has requested people to use the payment gateway scripts to make contactless payment and make 'Digital India'.
Also, these digital payment gateways have become the need in recent times. Various major sectors contribute and give their hands to help in digital payments, but still, we can't clearly state the long-term impacts of the global crisis on digital payments.
Different Payment gateways
Various Payment gateway scripts are helping to make contactless payments by people, some of them that are mostly used by people are-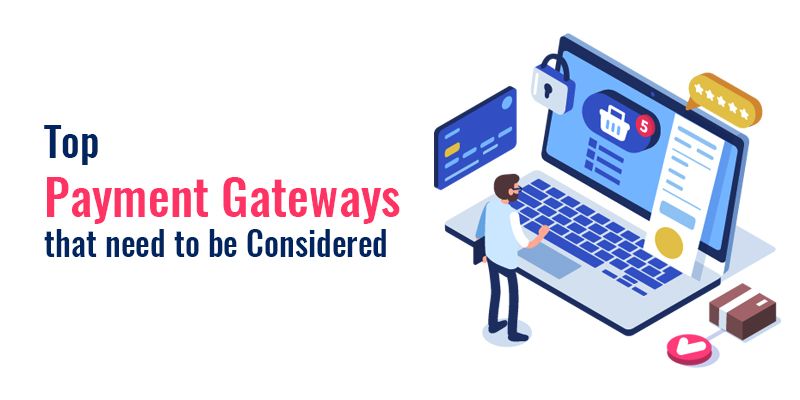 Razorpay
Paytm
PayPal
GooglePay
Cashfree
MobiKwik
PhonePe
FastCharge
PayU
Bottom Lines
Digital Payment systems make the customers independent and don't need to carry cash everywhere that makes them safe. It is also contributing to growing and stabilizing India's economy. In the Covid-19 scenario, it seemed so beneficial to people to make the payments without contacting the other person. Payment gateway app development companies also developed more payment gateways scripts to help the business and society during the lockdown. It is still evolving fastly to create the post-covid era appropriately and to lead the world to the new normal.