Cars which run on fuel like petrol should be maintained effectively to avoid unnecessary fuel consumption. The procedure of engine remapping can be a great way to do this. Chip-tuning enhances your car's performance and cost-effectiveness alike. As a result, you get way better driving sessions from your car than before.
It also gives you the opportunity to save on your car's fuel consumption optimally. The process of engine remapping may appear somewhat tricky to amateur car owners, but, it's immensely easy.
A brief introduction to engine remapping
Engine remapping also called ECU tuning is another term that is an excellent way to upgrade your car's performance reasonably. The process chiefly includes the alteration of your car's Engine Control Unit (ECU). This leads to the amelioration of the various sections pertaining to your car's performance.
Through ECU remapping the owner gets the scope to reprogram his/her car to improve its fuel infusion, sensors, and airflow. This is mainly done by replacing its current mechanisms with a high-end software program.
The primary function of ECU remapping
When you buy a brand-new car from a showroom, you simply feel ecstatic. You think that all the components and software programs comprising your vehicle are of superior quality. Conversely, this is not always the case, so, you should modify your car accordingly.
Opting for a session of ECU remapping is a second-to-none choice. It can modify the dodgy components and software programs within your car's ECU optimally. You can get this job done according to your pertinent requirements to attain satisfactory results.
The procedure
During the remapping process, the former ECU software program is conventionally overwritten with the personalized software program. This is done by plugging it into the OBD port. This is an absolutely straightforward process, making the process of chip-tuning favorably hassle-free for you.
5 ways in which ECU Remapping increases your vehicle's performance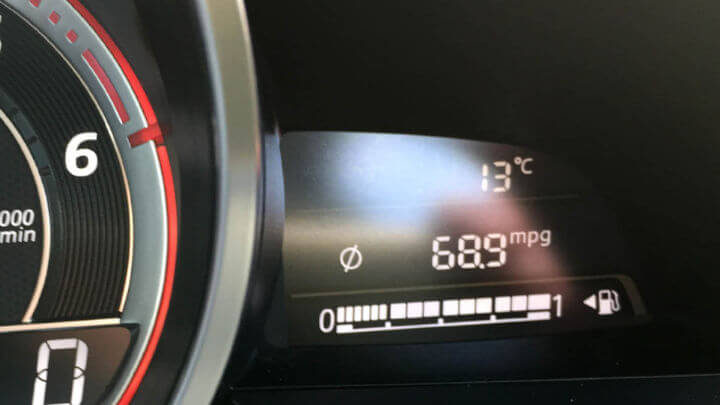 Want to know how ECU remapping can enhance your car's performance? Then, given below are 5 noteworthy ways in which ECU remapping upgrades your car's performance.
Customization
As you already know that the process of ECU Remapping is entirely personalized. This means that you can get your car chip-tuned according to your specific requirements. You can do that as many times as you want. This is one of the finest ways to keep your car well-functioning for a long time. When your car functions effectively in the long run, you can avoid its unnecessary repair costs. This again lets you save money optimally.
Improved Throttle Response
ECU remapping can also improve your car's throttle response to a great extent. It does so by smoothening its engine's commencing point and improving its capability optimally. So, do you want to upgrade the efficacy of your car's performance? If yes, then going for an ECU remapping session for your car must be your ultimate choice.
Better driveability and performance
As a car owner, you always wish to see your vehicle with optimum fuel economy and engine power. This only becomes possible when you get your car chip-tuned effectively. In response to this, you can ensure way better driveability and performance for your car than before.
Enhanced engine torque
Some car manufacturers sell you a car with a faulty engine and an array of mechanisms. The only way to resolve this issue is by conducting an ECU remapping session for your car. Through chip-tuning, those inbuilt constraints of your car can be decreased favorably. As a result of this, the parameters of your car become impeccably well-functioning. This again ensures a better level of torque for your car than before.
Excellent fuel cost-effectiveness
As you already know that ECU chip tuning enhances the driveability of your car to a satisfactory level. It also increases your car's power optimally. To the best of suggestions, you can drive by being within the rev range and by not crossing the line.
While doing so, make sure that you are changing your car's gear frequently. This will lead to better fuel economy for your vehicle than it was before. In short, through ECU remapping you can also expect optimum fuel economy for your car.
ECU Remapping: A fantastic way to improve your car's performance
So, do you also wish to enhance your car's performance reasonably? If so, then chip tuning must be the sole service you should get for your car. No matter whether your car functions on petrol or diesel, chip-tuning is effective for any type of car.
On a serious note, you should get this job done by choosing the top service provider. Make sure that the professionals are adept enough in performing a faultless chip-tuning session for your car.
The takeaway!
So, hopefully, this blog post will give you a comprehensive idea about the procedure of chip-tuning. Now it's your turn to opt for this method to increase your car's performance as well.