Instagram used to be a simple photo-sharing application when it was first launched in 2010. It was designed in such a way that allows its users to upload pictures, add different filters, share various stuff with friends, and so on. However, in the past few years, it has evolved as one of the most influential and largest social networking platforms across the whole world. Nowadays, to achieve the desired goal on the platform, people also buy likes for Instagram photos, views for the reels, and other services for the platform. In this blog, we will discuss how Instagram evolved and transformed as a social media giant from a usual photo-sharing app. 
The Early Years
In the earlier time, Instagram had a limited user base as it was a relatively small platform. The application was basically launched by Kevin Systrom and Mike Krieger in October 2010. By December of the same year, it received one million registered users. It was gaining quick popularity among youngsters, especially those who were interested in photography. However, the app had a limited reach as it was only available to people with iOS devices.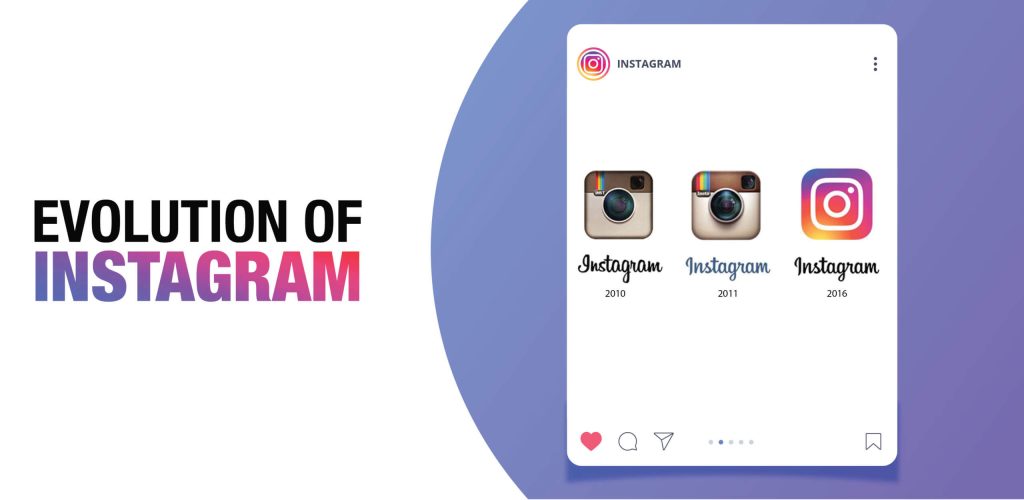 Instagram had an intuitive and simple design which was the actual reason behind its success. It was easy to navigate and utilize. With just a few clicks, people were able to take pictures, apply any filters, and share them with their followers. As there were only text-based apps available, Instagram's primary focus was on visual content. This is also one of the many factors that made this app different from other social media sites. 
Expansion and Acquisition by Facebook
The Android app of Instagram was launched in the year 2012, which helped in the further expansion of its user base. It got more than 100 million users by the end of the same year. Meanwhile, one of the most used social media apps, Facebook, was looking forward to expanding its reach in the mobile devices space. Instagram caught their attention, and in April 2012, Facebook announced that it acquired the social application for $1 billion in cash and stock. 
However, in the initial time after Facebook acquired Instagram, many users were against it as they thought Facebook would add intrusive advertising, unwanted features, and more, which might ruin the app. But, in reality, Facebook took a hands-off approach to Instagram, allowing it to retain its unique identity and operate independently.
Instagram was able to grow continuously even after the acquisition, adding new features such as direct messaging, video sharing, allowing multiple photos to be uploaded in a single post, and so on. These features made the application become more appealing and versatile to a larger range of users.
The Rise of Sponsored Content and Influencers
The rise of sponsored content and influencers has been one of the biggest changes in recent years to Instagram. The individuals with a huge following on social media platforms who get paid by the brands to promote their services or products are considered as influencers. Among all the influencers, Instagram is the most famous social site as it helps them to promote products or services to a larger audience, showcase their lifestyle, and so on. 
The rise of influencers also led to various controversies, as some users feel that sponsored content is inauthentic or deceptive. However, it became a major source of revenue generation for both influencers and Instagram. It was the year 2019 when an estimate was set that brands could spend up to $8.8 billion on influencer marketing on Instagram.
The Expansion of Reels and Stories
Instagram launched a feature in 2016 known as Stories. It allows all the users to share any videos and pictures, which would disappear once 24 hours are completed. This was a direct response to the popularity of some other social networking platform that works on the concept of ephemeral content. With more than 500 million daily active users in the year 2019, stories have become popular features on Instagram. 
Reels are a special and most recently added feature through which users are able to create short videos and set music on them. These short-form videos were similar to other popular social networking apps. Since reels were introduced, they received a great response from Instagram users. It also helped to cement the app's position as a short-form video content platform. 
What Is The Future of Instagram?
By looking ahead, it has been crystal clear that Instagram will continue to adapt and evolve to the changing social networking landscape. Mentioned below are some of the potential areas in which the platform can have growth.
1. Integration with E-Commerce
With Instagram Checkout and shopping tags, the platform has already started making strides to integrate e-commerce into it. The users can even expect some more features that might allow them to shop directly from Instagram. It might further increase its e-commerce capabilities by having a partnership with other businesses that can offer exclusive promotions and deals.
2. Increased Emphasis on Video Content
Instagram has shown huge interest in video content in recent years. The platform introduced Reels and IGTV. Thus, it can be expected that it will focus more on the video content in the upcoming time. It might also introduce new features for enhancing video content creation, like editing tools, new filters, and so on. 
3. More Personalised Content Recommendations
Instagram works on a strict algorithm that is evolving with each passing day. Therefore, people can expect to have content recommendations in a more personalized way. Users will get more relevant content with more personalized recommendations according to their preferences and interests. There is also a possibility that Instagram may add a new feature allowing its users to customize their feeds themselves.
4. More Opportunities for Creators
For all the brands, businesses, content creators, influencers, creators, and more, Instagram has already become an important platform. In the upcoming time, people can expect to get more opportunities for creators. They can easily monetize their content through various mediums, such as merchandise sales, sponsorships, and so on.
The bottom line
Instagram has had a remarkable journey since its launch, as it evolved from a simple photo-sharing to a social media giant. This platform introduced multiple features over the years, for instance, reels, stories, shopping tags, IGTV, and more. All the changes were done according to the preferences and requirements of users. The actual reason behind Instagram's success is its visually appealing content, user-friendly interface, strong community engagement, and so on. 
Instagram will keep expanding its capabilities and will continue to grow for its users with more developments. It will undoubtedly remain one of the most essential platforms for many years to come, especially for digital marketing and social networking. Those who want to get successful on Instagram can purchase social media services from Buy Quality Likes. They provide 100% authentic and genuine services. Explore the website to know more.