Digital marketing tools are the utilities that can help marketers simplify their work related to different marketing channels. Digital marketing tools are used to elevate and improve the performance of the business. There are many digital marketing tools listed on the web, but our mission is to introduce our readers' most essential and helpful ones.
We have listed below some of the best options when it comes to digital marketing. Once you understand how they work, you can easily implement them and see how they would benefit your business!
Digital Marketing Tools for beginners!
The tools that we have listed below would surely help you positively grow your business.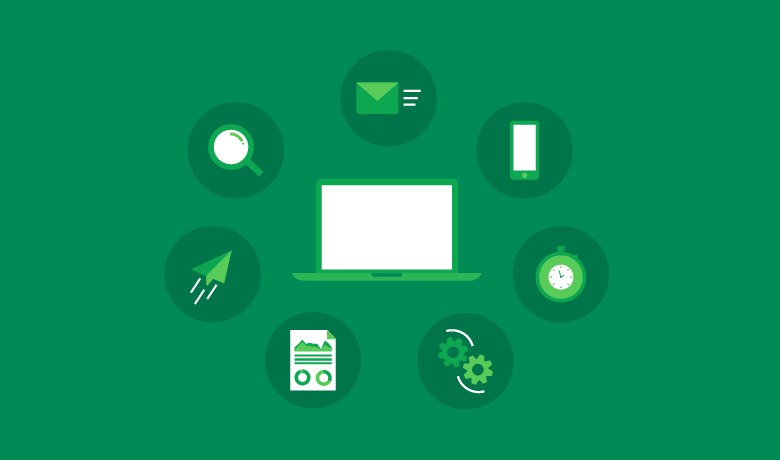 Mail Chimp!
This is a fascinating tool that you should try out. More than millions of users across the globe are using mail chimp to elevate their businesses. As the name of the tool tells us, it has something to do with email marketing.
Emails are indeed the most effective and professional way of getting in touch with your potential customers and clients.
Mail chimp can make this communication easier for users. It is one of the most experienced marketing hubs in work, and the self-support system of mail chimp can help you intelligently communicate with your target market.
Here you must know that mail chimp has both free and paid packages and it is up to you to choose the one which suits your requirements!
Google Analytics!
Digital marketing and the tools designated to it are best to handle digital businesses. Google Analytics is a tool offered by Google to help you check/monitor different strategies on your business.
This is a free and valuable tool that all sorts of users can use. Using this tool, you can easily track the user's activity and see how he/she responds to your site/brand. You can also calculate the bounce rate and the reason behind the repulsion if there is any.
Google Analytics is an important tool for bloggers and website owners who want to know what kind of content and work can help them get the most attention and engagement!
Ahref!
If your business is related to different SEO aspects, there is nothing you can ask for more than Ahref. You should know that this tool has got you all covered as it would monitor all the metrics on your website.
Ahref can make a complete website Audit and would tell you about the domain rating, domain and page authority, keyword research, competitor analysis and would also tell you about the backlinks pointing towards the website. You can also call it the swiss knife of SEO tools.
HubSpot
This is another famous digital marketing tool that can help a modern business grow. If you have never heard of this tool, then know that it is a solution to all of your petty problems.
HubSpot can help you deal with customers, closing deals, social media management, content curation, basic search engine optimization, website development, landing page creation, handling digital errors, call-to-action, lead generation, analytics, and marketing automation. You would love this digital marketing tool once you start using it.
RewriteGuru
Digital marketing is mainly based on creating, curating, and developing high-quality, informative, and unique content. Now being good in business doesn't mean that you would be good in content writing.
Content creation isn't an easy job, and you need a lot of practice & skills to create high-quality content. We have seen many people in business hire content writers to market and promote their brands; you should know that this can cost you a lot of money, and you would still not be sure about the quality of the content.
The RewriteGuru is one of the best paraphrasing tools to create high-quality content, readable and unique content. There are plenty of paraphrasing tools on the web, but we recommend this Plagirisam Rewriter because it uses AI and helps you to remove plagiarism in your content by rephrasing it for free, so you can create as many posts as you want to with it!
Image search by Duplichecker
In digital marketing, you have to make sure that your content is visually attractive. This can only be done with the addition of media content. Designing or capturing an image for your website or business is not always the feasible option.
So you can use the modern reverse image search tools like the one by duplichecker to find royalty-free and relevant images on the web. This is a free and easy-to-use tool, and so you should give it a shot!
Slack
Slack is another famous tool that can help you in enhancing networking and communications regarding your business. This is a centralized communication that can help your team connect. This increases productivity when it comes to the assigning and competition of tasks.
All of these above-listed tools are well-reputed and cost-effective, so you should try them out!