Belonging to any country, you surely like to go off-roading for weekend relaxation and fun. Like taking the Jeep to explore the natural scenery away from the bright lights of the city, etc.? But before going anywhere, you should know that having the right off-road accessories is essential for a safe and enjoyable trip.
While you may not have started thinking about it yet, now is the time to consider the essential guidelines for going off-road. You must ensure that you are prepared to face any situation that may arise in the forest.
Jeep accessories make your off-road experience enjoyable and protect you from damage. You can improve your vehicle by using these four off-road accessories. So you get their inspiration which will never let you down.
What Could Possibly Go Wrong?
When you enter nature, you have to deal with whatever obstacles you find on the way. Nature can sometimes take the form of bad weather or some other factor beyond your control. So 7 Off-Road Accessories That Might Just Save Your Journey.
Here Are The Best 7 Off-Road Accessories: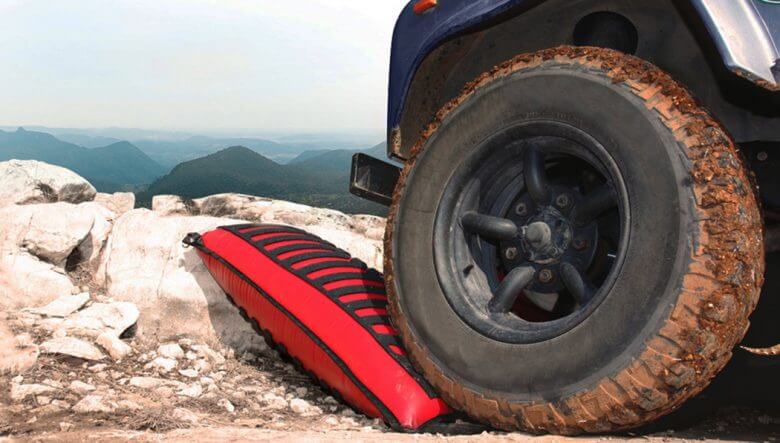 Use a Traction Mat
You can find footage and videos of many "off-road disasters" on the Internet. You will see many vehicles skidding or flipping over difficult terrains if you are driving slowly while off-roading and navigating rough terrain. So what happens when you literally can't slow down here? Your tires can get stuck in rocks, snow, sand, or mud.
The longer the car is stuck, the worse it gets. Getting the vehicle stuck in mud or snow and rolling over rocks can blow out the tires and cause severe mechanical damage to the engine. In this case, what can solve the problem with one of the simplest tools on the road?
You can get yourself out of these situations by using a traction mat. A traction mat is usually made from a rigid, heavy-duty plastic that is both light and tough enough to resist slipping between off-roader tires and rocky terrain. Take a traction mat and place it between the ground and the tires. Then use extra traction from the rough surface of the mat, and try to pull the car out of the ditch or snow.
Off-Road Tires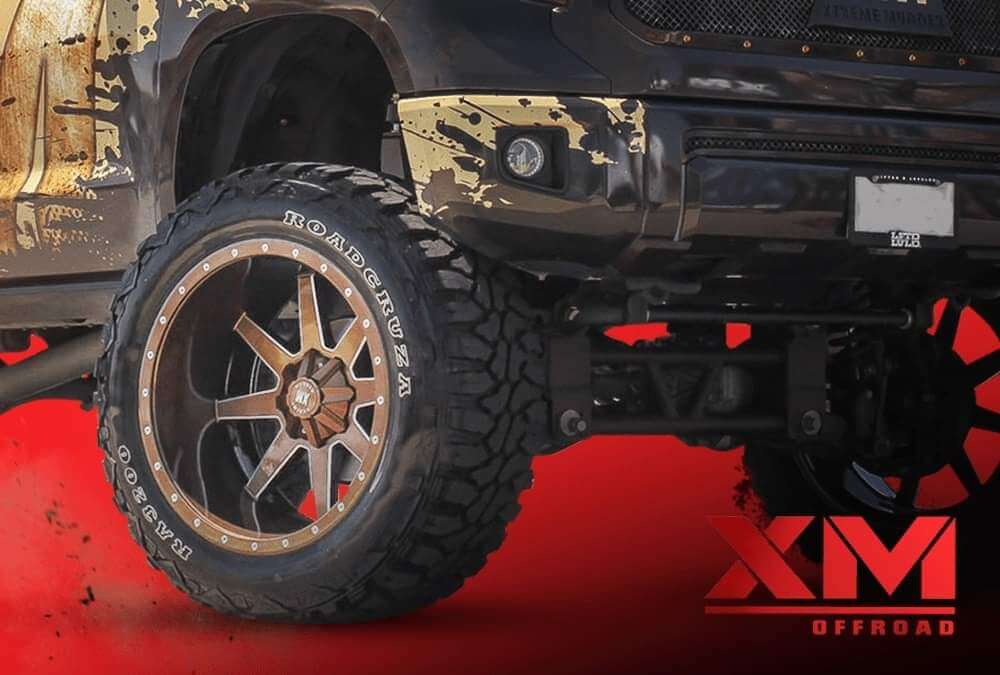 Having a good quality tire is very important for off-roading. First, you should ensure that you have the right set of tires for the car because every car has different size wheels like 28 Inch Rims, etc. It would be best if you lowered the tire pressure a little for the particular trip you are going on because your vehicle will perform better at the recommended air pressure when driving on land. But when you're climbing over rocks or rough terrain, slightly lowering the tire pressure will improve your car's handling. It is also a challenge that you can handle yourself.
Portable Fire Extinguishers
It's also a brilliant idea to keep a fire extinguisher in your vehicle, whether you're off-roading or not. Natural environments and difficult terrain make these items even more critical. The terrain can make it easy for dry plants to get stuck in the undercarriage. A hot engine contracts with long grass, which ignites when it comes into contact with it. Especially in dry weather, this type of plant life can quickly change from brush to tinder. Using a lightweight car fire extinguisher, you can prevent a small fire from becoming a large one.
Window Breaker / Seatbelt Cutter Combo
This handy tool can come in handy if you need to get out of your car quickly. Even though it's not as good as some off-road accessories, it's helpful if you're ever in a position where you have to get out of your seat (or get someone else out), and time is of the essence. The difference will be enormous. Resqme Keychain is a simple and inexpensive 2-in-1 tool for quickly cutting seat belts and breaking windows. It is convenient to keep it in the ashtray or a side compartment where you can reach it easily from your seat.
RGB Lights
RGB lights can use red, green, and blue LEDs to create a stunning display of thousands of colors while you're off-roading. You can instantly illuminate obstacles around your Jeep by placing RGB LEDs under your vehicle. Eight LED pods are easy to install under your Jeep. Easily change colors, brightness levels, and effects once the lights are on.
Aftermarket Grille
what can dramatically change your rig's appearance by replacing your grille? Install an aftermarket grille; you can protect your radiator from debris and keep your engine cool. There are so many styles to choose from that it's easy to customize the look of your Jeep. Whether on the trail or the streets, your Jeep will look fierce with aggressive grilles like the Hawke Grille, Shark Grille, and Goliath Grille.
Aluminum Grab Handles
The heavy-duty aluminum grab handle allows you to access your Jeep easily. You need a firm surface to grip when you drive on a bumpy road. You can mount the grab handle on your Jeep's front or rear end and choose between red or black handles to match your interior.
Do Off-Roaders have Spare Tires?
Nevertheless, this is less common in an off-roader, especially since the bottom of the vehicle needs as little volume as possible. Spare tires are often found in rear tire carriers, which are helpful off-road accessories.
What Factors Should I Consider When Choosing a Vehicle with Off-Road Wheels?
Factors like your driving style, the terrain you will encounter, how much room you have for packing gear, how remote you will be traveling, how long you will be gone, and many other factors you should consider.
Keep in Mind
If you're new to off-roading, you'll definitely want to include all these off-road accessories on your trip, as you might need them anytime. But really, you want to. Having all of these things with you is a sign of being a responsible off-roader that you will demonstrate. They also make it possible for you to help others.