Marketing automation is a big topic right now, as companies of all sizes seek to maximize performance. Marketing automation has increased in popularity in years, boosted by new technology like machine learning.
In recent years, a new generation of automation technologies has emerged, with prices falling significantly. So even the smallest marketing teams can achieve more within their budget compared before. Automated growth is now available to all businesses, regardless of the size.
How Does Marketing Automation Work?
Marketing automation is the use of technologies to automate marketing operations and activities. Depending on the tool, this can mean numerous things. Some technologies, for example, allow you to schedule repeated tasks in advance. This is especially common in social media scheduling.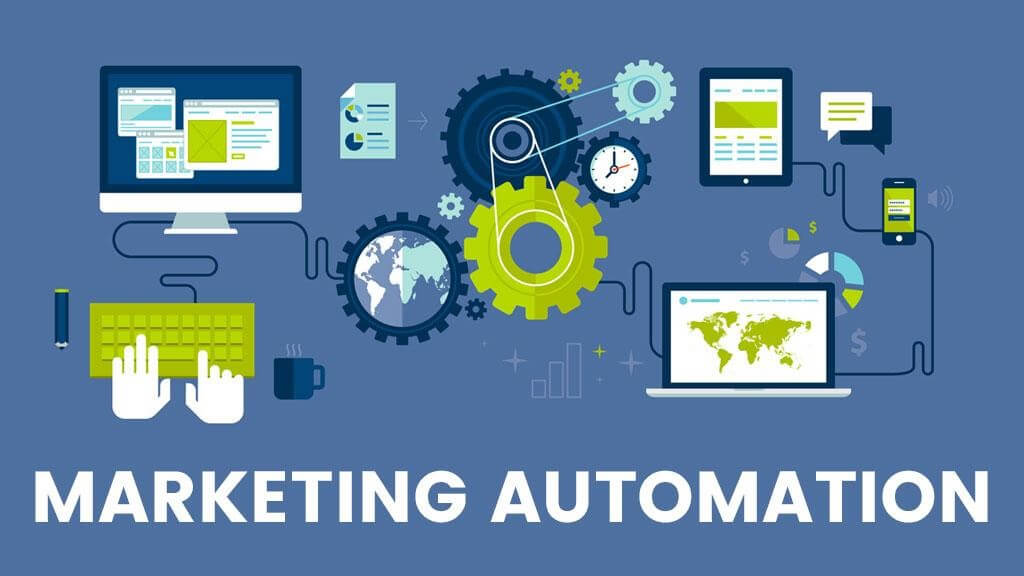 Online marketing can also be automated by onboarding new clients via email drip programs. Other technologies can also interpret visitor behavior and trigger events based on established criteria. This is commonly performed by using cookies and displaying a pop-up after a particular number of pages.
Marketing automation systems like Automate, integrate customer relationship management software (CRM) in their system. This makes interpreting results and taking action easier. Click here to learn about Automate software.
You can consider automating the following marketing tasks:
1. Social Media
A blog post must be shared several times to attract internet readers. Even though it seems a lot to you, it's probably barely noticeable to others who scroll past many posts per day.
It's difficult to remember to market your material so frequently, especially with so many other things to do to operate your business. Instead, pre-write tweets and posts on Facebook or other platforms and schedule when to post.
The internet is becoming a more important source of information and updates. Using social media to get and communicate with customers is time-consuming, yet important in today's markets.
2. Email Marketing
Email is one of the strongest strategies for converting leads into customers. Email marketing has been around for a while. Throughout this time, it has changed a lot.
Initially, marketers send the identical message to all potential customers, hoping that some will respond. Prospects need the appropriate messages to become customers.
A brand's interactions with its customers can now be automated. So, your subscribers will be more inclined to read and respond to your messages. Set up these automation routines and emails are sent to subscribers automatically.
3. Customer Service
If you want new consumers to become repeat buyers, the service you provide is critical. Providing the same level of service to all your customers becomes increasingly challenging unless you automate these important customer service activities.
Moreover, the automation software can complete time-consuming and duplicated roles for representatives. Customer service automation technology including chatbots and artificial intelligence (AI), can address incoming service inquiries during your company's off-hours.
Your representatives can focus on creating relationships with consumers instead of dealing with repetitive tasks. Instead of drafting emails or tickets, agents may troubleshoot for customers and identify long-term solutions.
4. Lead Qualification
The lead qualification allows you to screen out the leads that aren't worth pursuing. This way, your marketing team won't waste time on prospects that don't fit your criteria.
Most significantly, you want to filter out non-converting leads. However, certain marketing strategies may target a specific customer category or customer lifetime value.
Using automation tools, you may gather data from leads to assess whether they're worth pursuing or not. When consumers sign up for one of your services, their data is automatically sent to a cloud software platform, which adds them to the applicable marketing lists. Lead qualification ensures you only work with the best leads in every marketing campaign.
5. Website Audits
Website audits are vital but tiresome until automation tools made it easy to execute audits automatically and raise the red flag when action is required.
SEMrush's site audit tool, for example, checks the website for 130+ technical and SEO concerns. Other programs with similar features exist, and you can even build your own with API connectors.
SEMrush is an all-in-one marketing toolkit. These tools and reports can help marketers in the following industries: SEO, Keyword Research, SMM, PPC, Competitive Research, PR, Campaign Management, Marketing Insights, and Content Marketing.
6. Invoice Processes
Creating invoices is an essential task you should automate to save time and money. After all, getting paid is a pleasant experience, so why not enhance it by eliminating the difficult work?
Using an automation invoice checklist can quickly record the date, payment amount, and personal and client details. Ticking off the last task will immediately submit that information into an invoice template and email it to the client.
Setting up a fully automated invoice process takes time, but the benefits like saving time, resources, and money are worth the effort. One consulting firm reported that after implementing an automated invoicing procedure, their invoicing pace improved from 3 days to under 10 minutes.
Conclusion
Marketing can help you stand out from your competitors. But it's hard to keep track of which marketing tactics perform well as it's difficult to focus on all of them.
Thankfully, marketing automation technologies exist to help you and your team advertise. By automating, you can devote more time and energy to improving your company's performance.
Consider which marketing automation technologies are right for you. Relax as they streamline your operations.