When the Covid-19 pandemic swept the globe, every company had to adapt to a new manner of interacting with its coworkers in order to improve service delivery. With the transformation in the work environment and the necessity to embrace the laws governing such gatherings, there has been an increase in Virtual Meetings across media platforms. Individuals migrated from their physical surroundings, and expectations in terms of mannerism evolved to reflect the system's changes. 
Key Rules Governing Virtual Meetings
While there are many rules that can help you, the most important ones include: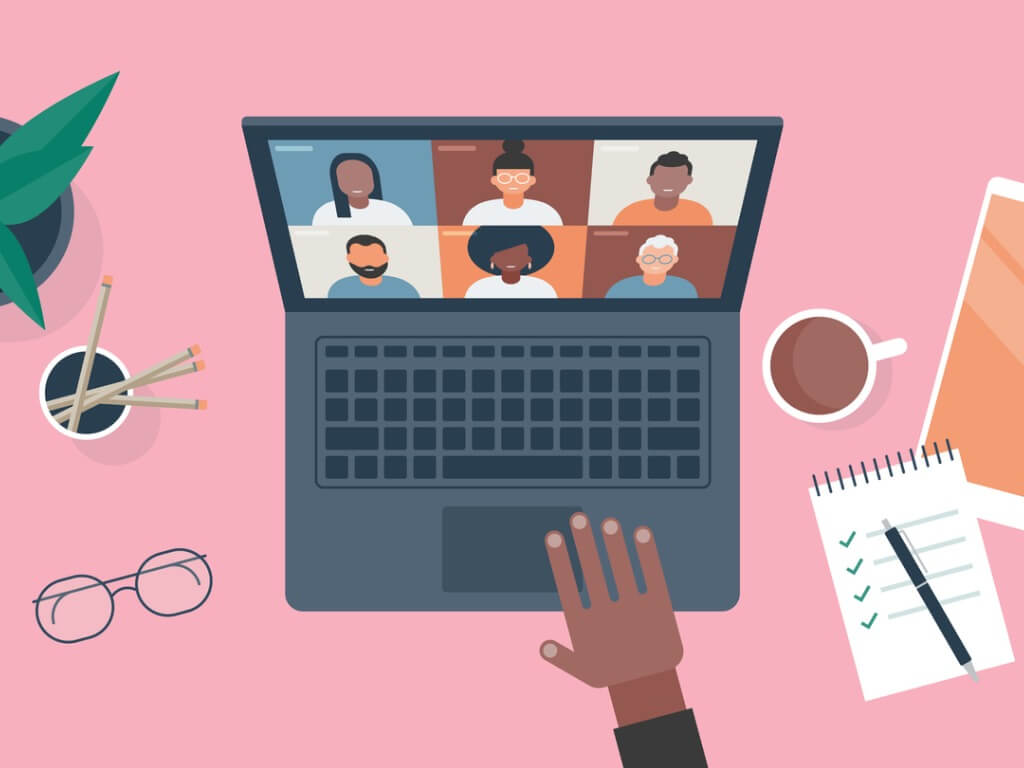 Be Prepared
Even if the virtual meeting or call is not clearly mentioned to be a formal meeting, you should ensure that you are camera-ready. Women could dress in skirt or trouser suits, sophisticated dresses, blouses, and tops that are suited for the workplace. Business suits, coats, trousers, formal shirts, with or without a tie, are acceptable attire for males. Ensure, however, that you do not arrive for the meeting with disordered hair and that you maintain a level of neatness.
Also, make sure your microphone and camera are working properly to ensure that the sounds and visuals are clear. These meetings necessitate internet connectivity and are frequently disrupted by network outages. As a result, to save time and increase productivity, double-check your settings.
Punctuality
Stay on schedule when attending a virtual meeting and notify the other participants if you will be late or unable to participate for any reason. For synergy, you should also confirm the participants' availability and meeting schedule. As a courtesy, speak with the participants in advance if you are running late or experiencing network troubles. The majority of attendees would rather reschedule a meeting than be late.
Maintain Decorum
The majority of virtual meetings are held at home with your children and pets. Because background noises might be distracting, you should make sure that your workspace is clean. To reduce background noise, find a quiet location or close the windows. When no one is speaking, turn off the microphone so that everyone can concentrate on the meeting.
To improve the quality of your video, pick a well-lit area. It's important to remember that locating the source of light and focusing on it can help you optimize your workspace. Additionally, avoid letting your bedspace show during virtual meetings and keep the space tidy. Also, try not to eat anything while attending the meeting. You can have a meal before the meeting or request for a break during the meeting rather than tasking your breakfast into the meeting. 
Imitate Physical Conversations
Maintain eye contact with your speaker and use tools that are appropriate for an on-site meeting. Being present is one of the qualities of physical talk. As a result, you should avoid multitasking or having side chats during the meeting. This is because multitasking in any form may be deemed disrespectful. You can take notes on your phone, laptop, or even in your notepads using your Parker fountain pen or Vintage Montblanc pens.
Eliminate Distractions
Except where you are using your phone for the meeting, it is critical to have it on silent or do-not-disturb mode. It is best to stay away from email distractions as well as other screens and windows. You should offer the meeting your complete and undivided attention.
Is it Necessary to Take Notes During Virtual Meetings?
Virtual meetings should be recorded so that they can be used as a resource inside the organization. As a result, you should jot down the details prior to the meeting and structure your meeting notes. The agenda, meeting type, and other pertinent elements should be documented, and action items, facts, questions, and replies can be written down while the meeting is in session.
You should make a list of keywords and provide brief summaries on each point. As a result, even with the advent of virtual meetings, notepads and pens (Parker fountain pen and vintage Montblanc pen) are essential. In reality, Montblanc pens are investments since they gain in value in today's digital age.