Technology and electronic gadgets are a huge part of people's lives. Every person depends on gadgets like mobile phones, laptops, smartwatches, etc., in their everyday lives. One of the leading brands that offer the best gadgets is Apple. Apple products like iPhones or Macs are on top of people's favorites. Among these, customers love Apple Watches. It is a smartwatch that one can connect with their iPhone and use like a phone.
Smartwatches are super attractive; one can choose various kinds of bands for their watch. For instance, different patterns and colors of silicone apple watch bands exist for one to choose from according to their preferences.
Types Of Apple Watch Bands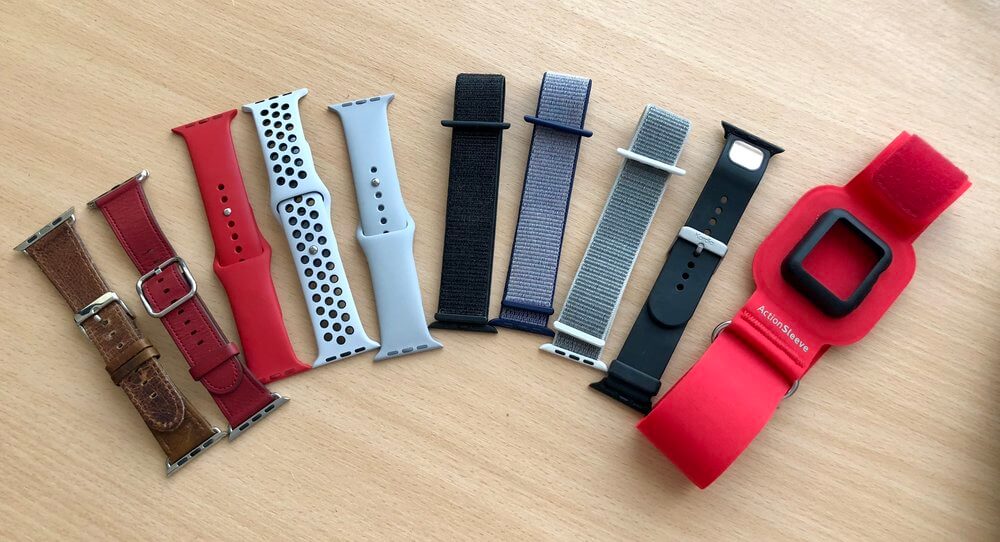 Silicone Bands
The Silicone bands are made of a very soft material that prevents skin irritation and is comfortable to wear every day.
The Sport Band
It is made of rubber and available in various colors such as white, blue, pink, black, or green. A tiny piece of metal is attached to the band that works as a clasp. The sports bands come in two sizes, 38 millimeters and 42 millimeters.
The Leather Band
It is made from pure leather and uses a unique folding closure technique with magnets implanted in the links. The whole band is prepared with leather, except for the metal ring encircling the slit where the strap tucks back. These bands are available in stone, tan, black, or light blue leather.
The Classic Buckle
The Classic band is black leather and has steel implements for 38mm and 42mm cases. The 38mm model fits 125-200mm wrists, and the 42mm model fits 145-215mm wrists.
Like the sports one, the edition watch is equipped with a classic color-coordinated buckle that is not available individually. This edition also features a unique Dark Blue Classic hook with a gold design. 
The Milanese Loop
It is created using stainless steel mesh and features a folding magnetic closure, similar to the Leather Loop. Available in both 38mm and 42mm cases, the 38mm model fits 130-180mm wrists, and the 42mm model fits 150-200mm wrists.
The Link Bracelet 
Produced completely using stainless steel, it features a clasp with two buttons. It comes in double case sizes. Its smaller 38mm version fits the 135-195mm wrists, while its larger ones range from 140-205mm.
The Modern Buckle
It utilizes a stainless steel magnetic clasp and is available in various colors in different sizes, like S, M, and L. The S fits wrists between 135-150mm, ranging from 145-165mm for the M band and 160mm-180mm for the L band.
What To Know Before Buying Bands For Your Watch
The leather loop fits only 42-millimeter cases.
The modern buckle fits only 38-millimeter cases.
Silicone apple watch bands considered the most comfortable and classy.
The sports bands with gold hardware are only with Edition models, and one cannot buy them separately.
If one wants a dark-colored watch, they can go for a $1,000+ space black stainless steel watch or a space gray sport.
Buckles like bright red modern buckles and rose gray with gold hardware are available only with the edition.
If you prefer to know how to change your Apple Watch Band, you can check out the helpful guide Apple offers.
The space black link bracelet is only available with the space black stainless steel Watch.
Conclusion
You can see and check what you like or don't and then find your size. It is always better to have all the necessary information before buying something. Hopefully, this extensive guide will turn out to be helpful and informative.