Cryptocurrencies have emerged as an excellent alternative to traditional investment options. Much of its popularity is because of the wide adoption of the underlying blockchain technology. This technology is revolutionizing the way businesses work by boosting their efficiency to a significant level. Decentralization is another factor contributing to the overall growth and popularity of cryptocurrencies. If you understand what is a crypto ecosystem, how it works, the factors influencing the market, etc., you're already ahead of most cryptocurrency investors.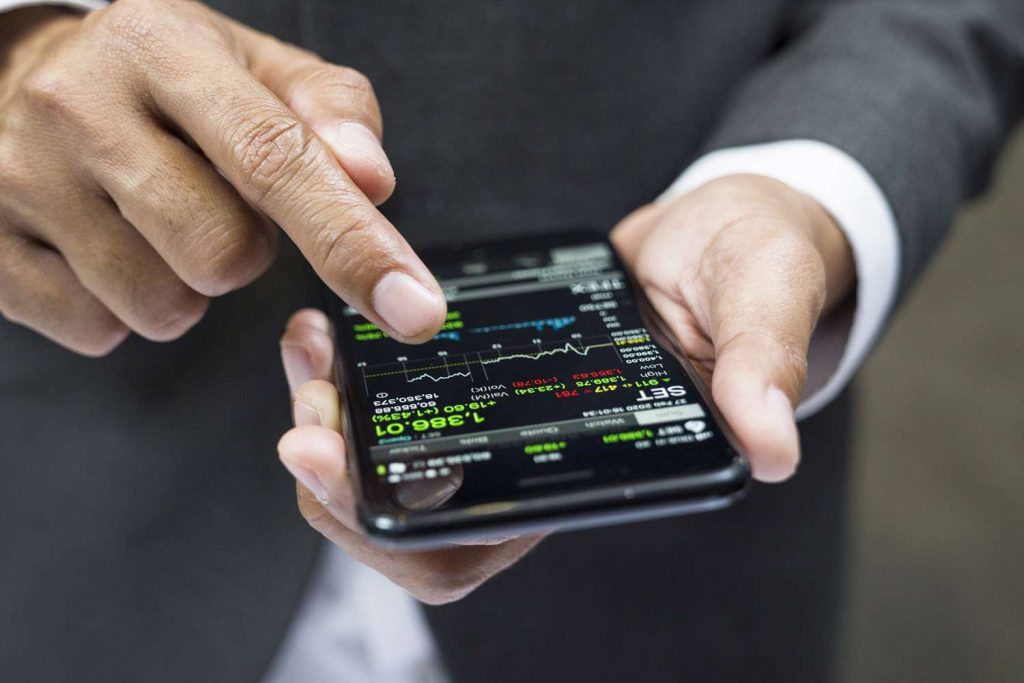 But what if you are still in the learning stage? The best part about cryptocurrency trading and investment is you can learn and master the art while performing it. If you have just begun your cryptocurrency investment journey and want to make the most of it, this guide is all you need. To help investors like you get better at cryptocurrency investing, we have featured some of the best and most practical ways that will undoubtedly help you. So let's quickly explore the tips shared below.
Become an Active Learner
You cannot earn considerable returns by making random investment choices. Some investors mistake picking their cryptocurrency investment options based on what they hear online. Not every investor has the same goals and risk appetite, so the best way to make wise investment choices is by learning more about the industry.
You can use plenty of online resources to get better at cryptocurrency investment. However, always exercise caution and blend the knowledge you gain with your analytical thinking processes for visible results. The more you learn crypto and implement the strategies, the more you will grow.
Always be Prepared to Face Extreme Volatility
It may seem cliché, but cryptocurrency investment is all about volatility. Your portfolio can shoot up within seconds and come crashing down the next moment. It is why financial experts always suggest investors start with an amount they can afford to lose. If you want to start cryptocurrency investment for the long term, you should learn to become comfortable with extreme volatility.
If you plan well, you can minimize its impact on your overall portfolio. But it is something that will come with experience. If you've prepared your mind to witness sudden pumps and dumps, you will slowly master the art of cryptocurrency investing.
Start Buying the Dips
Some investors may not agree with this point, but buying cryptocurrencies during the dip can be lucrative, especially for investors with a limited budget. Buying dips allows people to get a share of cryptocurrencies that are generally high-priced. Many investors have used dips as an opportunity to expand their portfolios and generate high returns.
If you are just starting, keep an eye on the dips, but don't purchase every random cryptocurrency-facing dip. Make a list of cryptocurrencies you want to add to your portfolio and track its value graph regularly. You can also set alerts if you have the option to do so using your trading or brokerage account. If you learn to take advantage of dips, you will be ahead of many other investors.
Never Settle for an Average Exchange
One crucial mistake you should avoid at all investment stages is trading using an average exchange. If you want all your cryptocurrency buying and selling transactions to be smooth, this factor can significantly influence your trading experience. Always look for an exchange that offers a seamless UI, plenty of useful features, good customer support, and fast loading speed.
You can add more points to the list, but ensure you don't settle on the abovementioned aspects. If the various exchange platforms make it challenging to pick one, try joining online cryptocurrency forums and online groups for unbiased recommendations. It will give you a good starting point. Security of your investment is another aspect you should never compromise with. Start searching for an exchange that has a proven record of preventing hacking instances.
Learn Cryptocurrency Investment Using the Most Effective Ways
Ever since some investors started earning massive profits from their cryptocurrency investments, this asset class has attracted many people. But starting your cryptocurrency investment journey without knowing the fundamentals and winning strategies can deplete your savings and negatively affect your portfolio.
Hence, to help investors like you, we have shared above some timeless ways to master cryptocurrency investing. Collectively following these steps will help you move in the right direction. But always be aware while investing in new ICOs and falling for phishing scams to secure your investment.