Blogging is a great way to share your thoughts and ideas with the world. It allows you to communicate with a broad audience, earn money, build your brand, and create a following of loyal readers.
So, must you spend much to create a blog? No! Creating a successful blog is more intuitive than ever nowadays. However, there are some things you need to keep in mind. Here is a full step by step guide on how to build a blog:
Choose a Niche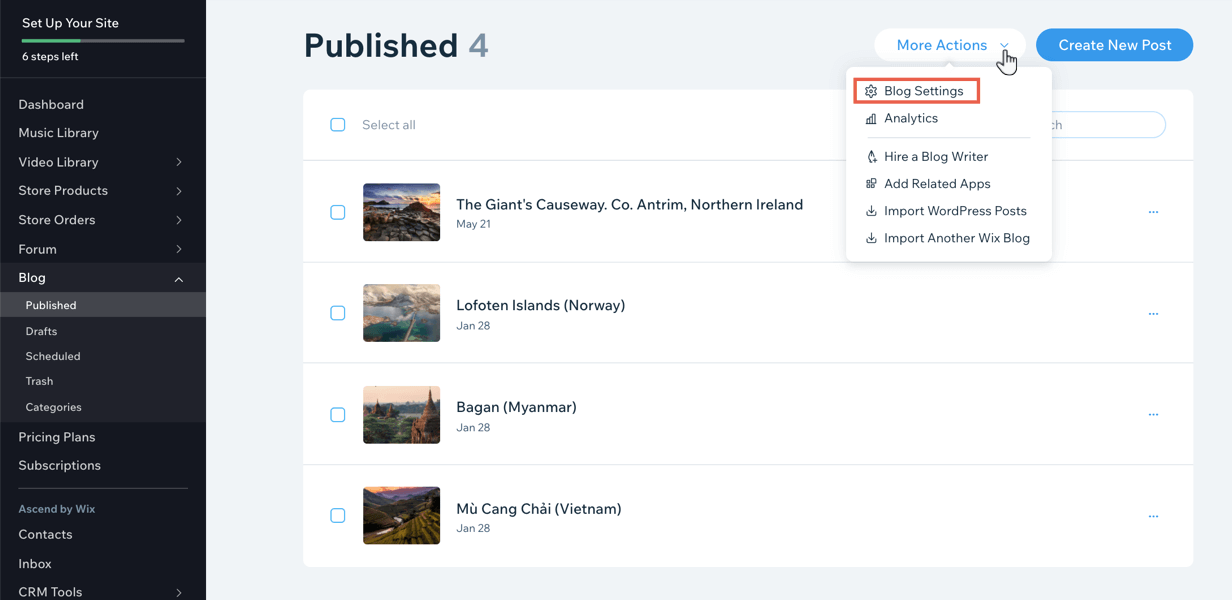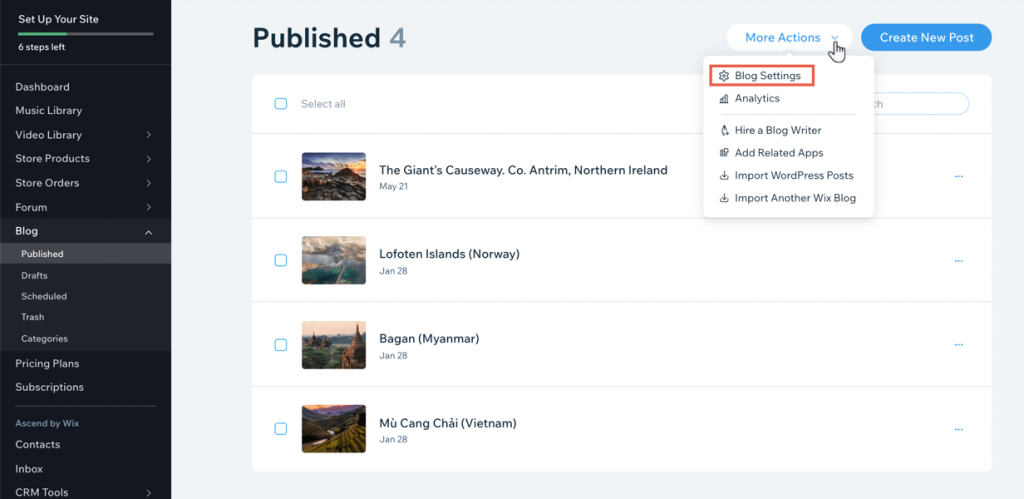 First, you need to decide what kind of blog you want to create. There are many different types of blogs, so it's essential to choose one that fits your interests and personality. Popular niches include fashion, food, travel, lifestyle, and parenting. Focusing on a niche will help you focus your content and make it easier to create exciting and valuable posts for your readers.
To develop a topic, you need to reflect on what you enjoy the most, your interests, and what you have much knowledge on.
Choose a Domain Name
Once you've chosen a topic, you need to find a name to create a blog. It can be challenging but selecting a memorable name that reflects your blog's focus is essential. Your blog name will make up your domain name.
A domain name is the web address that people will use to access your blog. Your Domain name should be easy to remember and reflect your blog's topic. For example, if you are starting a blog about cooking, you might choose a domain name like www.cookingtipsblog.com.
Your domain name is what represents you as a blog. Ensure it is not difficult to spell or remember.
Register a Domain Name
Once you have chosen a domain name, the next step is to register it. Several sites sell domain names. You will need to check with each to see if the domain name you want is available.
Most domain names are affordable, and you can usually get a domain name for less than $10 per year.
After you buy your domain name, you will have to register for hosting (this will give you access to a web server where you can store your blog files).
Choose the Right Platform
Several different platforms for blogging are available, some free and some with a freemium package – meaning you can choose to pay for extra features that can make your blog more appealing. It is essential to get the right platform because it will determine the features and functionality of your blog. With some web builders for instance, you will need to host your blog, and with others you can get hosting services included in your set package.
Set Up Your Blog
Once you have registered for a domain name and chosen a platform, the next step is to set up your blog. It usually involves creating an account with the platform provider and following their instructions to make your blog.
You will need to provide some basic information about your blogs, including the title, tagline, and description. You will also choose a layout and design to create a blog.
The design and layout of your blog are essential because they will set the tone and branding for your blog. Choose something that reflects your personality and interests.
The theme of your blog should be cohesive and professional.
Start Publishing Content
The next step is to start publishing content on your blog. It can be a challenge, but it's important to remember that consistency is critical. Try to post new content at least once a week to keep your readers engaged.
Your content should be valuable and exciting to your readers. Narrow down your content on areas such as tips, advice, and insights that your readers will find helpful.
Promote Your Blog
Once you've created great content, the next step is to promote your blog. There are many different ways to promote your blog, and it's important to experiment until you find the methods that work best for you. Popular forms of promoting your blog include social media, guest posting, and email marketing. Try a few strategies and see which ones work best for you.
Monetize Your Blog
Once your blog is up and running, the next step is monetizing it. Monetizing involves finding ways to make money from your blog.
There are many different ways to do this, including affiliate marketing, sponsored posts, and advertising.
Once you've found a method that works for you, start implementing it and see how much money you can make.
Congratulations! You've now created a successful blog. Keep up the good work and continue publishing great content that your readers will love.
Wrapping Up
Creating a blog is not a difficult task. All you need is a plan and follow it through. The most important thing is to be consistent with your posts, use good SEO techniques, and make sure you optimize your blog for mobile viewing.
We hope you enjoyed this article and found it helpful. If you have any questions or suggestions, please feel free to share them in the comments section below.