From style to vacation spots from around the world, Bollywood stars inspire us to do something dreamy & big. Associated with flamboyance and glamor these Bollywood celebs always choose an exotic vacation destination. That's the reason their honeymoon destinations are also special like other things in life.
So, if you are planning for honeymoon ideas then take a cue from our Bollywood stars. However, if you want some help money then you can get instant help from TripMoney which offers travel loans to people who want to travel.
10 Best Honeymoon Destinations in 2022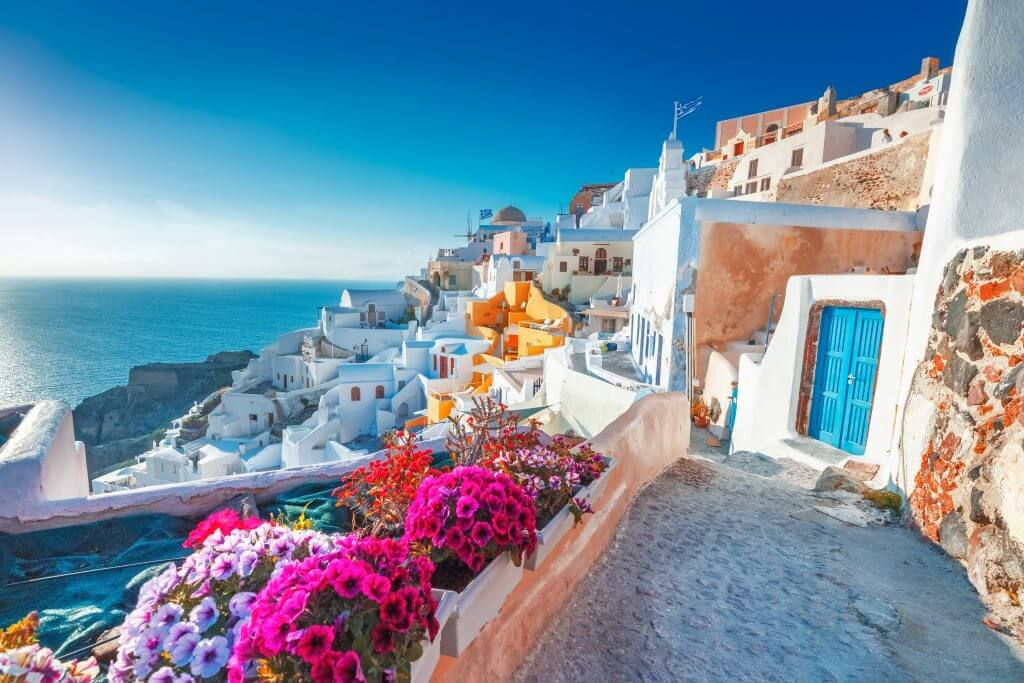 Kareena Kapoor & Saif Ali Khan – Switzerland
After the much-awaited wedding of the royal couple of Bollywood Saif & Kareena, they went to Gstaad for their honeymoon. It is a great place and is a friendly car-free village. The couple planned their trip in the breath-taking setting of the Swiss Alps so as to make their honeymoon special & unforgettable.
The place is a playground for skiing, horse-drawn sleigh rides, and snowboarding. The panoramic view and the snowy mountains will warm your loved one by offering a truly magical experience.
Kiran Rao & Aamir Khan – Panchgani
The majestic hill station with natural beauty entices Kiran Rao & Amir Khan to visit after marriage for a honeymoon. It is even believed that Pandavas used to stay at this place and even today the footprints can be seen in Table Land.
Panchgani is situated in the Satara district of Maharashtra, Panchgani which means 'five hills'. It is a wonderful honeymoon destination that enhances the combination of lush mountains and coastal plains.
Mira Rajput & Shahid Kapoor – London
London is a luxurious place and one of the top honeymoons picked by Mira Rajput & Shahid Kapoor. The country has a lot to offer for honeymooners whether it's a romantic stroll along the River Thames or spending some time in a cocktail lounge in Mayfair.
No place across the globe diminishes the charm of London. From classic architecture to big buildings, famous shopping streets, amazing museums, lush green parks, and charming pubs the city can never offer a dull moment at any time.
If you are planning for a honeymoon in London then forget to book a ride on the London Eye.
Finland – Anushka Sharma & Virat Kohli
Virat & Anushka tied the knot forever in 2017 and the news made headlines. The couple chose an entirely different destination for their honeymoon to Finland. Which is known for being home to the northern lights. Without any doubt, the natural jaw-dropping sight of the northern light offers a memorable romantic backdrop to newlyweds.
There are many other amazing places in Finland like Kemi, Hameenlinna, Kittila, Jyvaskyla, and some more. However, if you want to make your honeymoon more enjoyable without any problem with money then you can often take a travel loan.
Bahamas – Shilpa Shetty & Raj Kundra
Shilpa Shetty and Raj had a brief honeymoon in the Bahamas to spend valuable time. Often regarded as one of the best 'lover's paradise', the tropical Caribbean is well known for its clear blue water and lush green landscape.
Even NASA Astronaut Scott Kelly called these places the most beautiful place in Space due to sand beaches, surrounded by the incredible palette of turquoise water that stands out from other places.
Paris – Shahrukh Khan & Gauri
Closely related to romance and love, Paris is one of the best Honeymoon Destinations that attracts Shahrukh & Guri Khan to plan their belated honeymoon. Without a doubt, Paris is a famous honeymoon spot due to its famous Eiffel Tower, fine-dining restaurants. The city's charming café culture and iconic buildings like Louvre entice one of the best destinations for honeymooners.
Maldives – Bipasha Basu & Karan Singh Grover
Not only Bipasha & Karan but also Sagarika Ghatge & Zaheer Khan planned their honeymoon in the Maldives. Which is undoubtedly one of the stunning honeymoon destinations and offers lots of fun activities.
The couples enjoy sipping their favorite drinks while soaking in the sun at any gorgeous beaches in this tropical Indian Ocean archipelago. You can enjoy this picturesque destination and make your better half special.
Turkey – Dia Mirza & Sahil
Dia Mirza, a popular lead actress in the movie Rehna Hai Tere Dil Mai, enjoyed her honeymoon in Turkey with her partner Sahil. This beautiful country is well-known for its picturesque landscape, amazing attractions, bustling cafes, stunning architecture, vibrant market, and exotic baths.
You can enjoy nature at Marmaris beach with a blue flag, and witness a memorable sunset at Golden Horn to experience the old charm of the Empire City.
Caribbean Island – Vidya Balan & Siddharth Roy Kapur
Vidya Balan and famous director-producer Siddharth Roy Kapur went on honeymoon to one of the most exotic destinations on Caribbean Island. The luxurious places and striking beauty make this island the best for honeymoon gateway options.
Europe – Aishwarya Rai & Abhishek Bachchan
Probably one of the best honeymoon destinations, Europe is a place with charm. Etched with Romance, it is the most popular place around the world for honeymooners to make life-long memories with their partners.
Running out of Budget – Try TripMoney
We hope that you can make your honeymoon more special by going to any of these destinations chosen by Bollywood stars. However, if you require money then make sure to get in contact with TripMoney which offers Travel loan not only for domestic but also for international trips.