Knives are some of the most useful and versatile tools on the planet. While any sharpened piece of metal can be called a knife. There are huge differences in quality between cheaply produced mass manufactured knives and knives that have been crafted by hand. If you are interested in finding a true high quality knife. Then LT Wright handcrafted knives could be exactly what you need.
LT Wright Knives is a knife making brand named after its founder, LT Wright. LT got his start making kit knives for family and friends. Before long he was going to knife shows, connecting with knife makers, and truly learning the trade. Eventually he quit his day job and focused on his passion for knives full time. Now, years later, LT Wright Knives is a growing brand of craftsmen dedicated to making amazing knives by hand.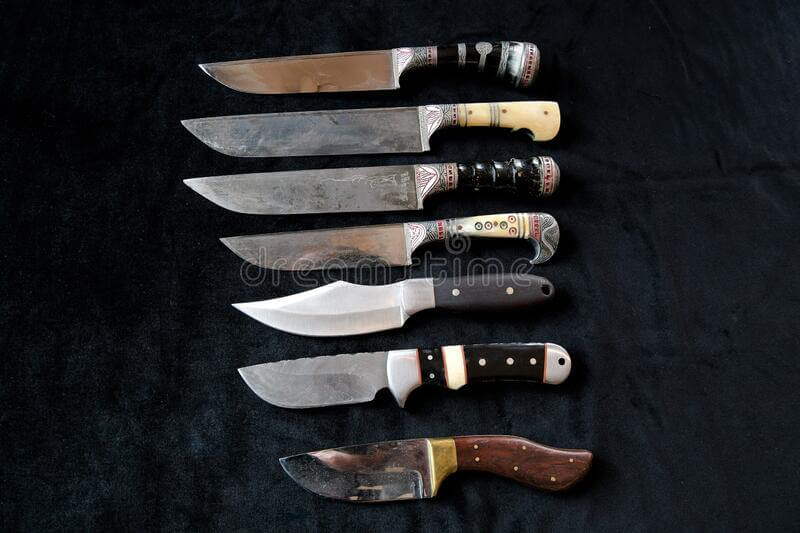 If you are interested in learning more about the kinds of knives that this shop produces. Here is a quick look at a few of their most popular models.
LT Wright Knives Genesis –
One great all around outdoor knife is the LT Wright Genesis. These knives feature a 3" spear point blade and a 7.5" overall length that makes them a mid sized option for tackling tasks in your day to day life or around a campsite. The Genesis is constructed from sturdy A2 tool steel, giving them great edge retention.
LT Wright Knives Bushcrafter –
As the name might suggest, the Bushcrafter was built with bushcraft in mind. These knives have a 4 ⅛" spear point blade with a Scandi grind. Like the Genesis, the Bushcrafter is made from A2 tool steel. So they will hold their edge even during some hard chopping work. Another great thing about these knives is their large and comfortable broomstick handle. Which makes them a joy to work with.
LT Wright Knives Bushbaby –
For fans of bushcraft who prefer a smaller blade, the Bushbaby is the perfect option. These knives have a similar spear point design, but are only 6.75" with a 2.8" blade. The handles are also tapered to make it easy to choke up on the blade for more control.
LT Wright Knives Northern Hunter –
If you are interested in trying a unique blade design. Then the Northern Hunter might be the right choice. The blade comes to a spear point. But has a spine that curves up and back down to the blade, along with a pronounced belly. This makes these knives amazing slicers and skinners. These knives can be found with 3.18" or 3.875" blades made from AEB-L stainless steel.
LT Wright Knives Forest Trail –
The Forest trail is a sturdy all purpose outdoors knife with a 5 inch drop point blade and 10 inch overall length. These knives are constructed from CPM 3V steel. This steel is considered a semi stainless steel alloy and it has amazing lateral strength, making it impact resistant. If you want to find this knife, you will have to visit The Knife Connection. The Forest Trail was a collaborative effort between The Knife Connection and LT Wright Handcrafted Knives.
If you want to see all of these knives and more. You can check out The Knife Connection's online store at www.theknifeconnection.com. In addition to their LT Wright Handcrafted Knives. You will also find plenty of high quality knives from other manufacturers on their website. For extra details about  TOPS Knives For Sale  and  Custom EDC Knives  Please go to: The Knife Connection.