Watch collectors love to have vintage timepieces as pieces of history. Old watches represent great value, not only they are a good investment but they also look cool. You can find all sorts of timepieces in the best online watch store, but finding a vintage watch is not easy. Savvy collectors are always on the hunt for a quality vintage watch because they know the worth of such a timepiece.
5 Simple Guidelines for Buying a Vintage Watch
The process is not different than buying any other watch. You probably already know how to buy the best Seiko watches, but do you know anything about buying a Vintage watch? It is ok if you don't because we are about to tell you how.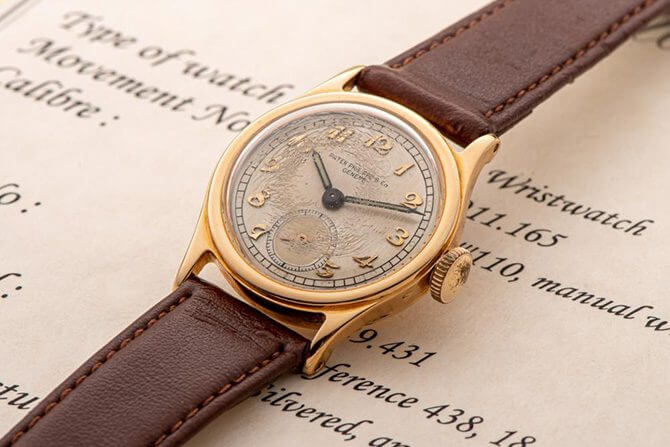 All you need to do is educate yourself about brands, special makes, and models as well as original parts. Here are 5 simple guidelines that you must follow while buying a vintage watch.
1. Know Where to Start
If you are new to vintage timepieces, it's important to know where to start. You must invest in a vintage watch that has a strong holding. To be on the safe side, we advise you to start with major luxury brands, such as Vacheron, Cartier, Patek, or Rolex.
These are the brands that have been around for a very long time. Buying a watch from these brands simply means your investment holds value and you are on the safe side.
2. Older Models with Gold Parts
Buying an older watch with gold parts is a smart financial investment. Such a watch goes for a fraction of the cost as compared to relatively newer designs. The reason behind making such an investment is that a vintage model usually has a settled value.
3. Reliable Source
Before you start investing in vintage timepieces, do your research on the dealers. This will save you from spending your money on a fake vintage watch. We recommend that you should always buy vintage timepieces from a legitimate vendor. Pay attention to the paperwork and buy a watch that comes with the original box.
4. Original Parts
Although the age of a watch makes it valuable, it's the original parts that make it more desirable to collectors. Sometimes, dealers replace the worn aspects of the watch, such as bezels, crowns, hands, and dials. They do it to restore the shine and look, but replacing original parts can actually hurt the price. So, always buy vintage watches from a trusted and legitimate dealer.
5. Restoration
Make sure the watch has been serviced and restored by a professional before you pay the price. When it comes to luxury vintage watches, always put your money on technicians who are experienced in restoring vintage watches. After buying a vintage timepiece, many first-time collectors sent the watch to the original manufacturer. However, this is an act that can result in losing the original and valuable parts.
Bottom Line
Vintage watches are investments that not only make you prominent but also pay you back when needed. Always research before you spend your money on a vintage timepiece. Following these five simple guidelines can help you secure your investment. In addition, you'll have a quality vintage timepiece that is a valuable piece of history.