With the ever-changing trends in the business world, relying on ready-made products for packaging isn't enough. If you don't already have custom packaging for your business, you'll probably have difficulty getting ahead of your competitors. Aside from that, if your packaging is plain and boring, consumers will have a harder time believing that you're offering something special to them.
Many small businesses don't consider using custom packaging because of the costs. However, it's important to know that using custom packaging provides significant benefits for any business. Before you consider buying packaging supplies online, you should understand the benefits of using custom packaging and designing them in order to get high returns.
Why You Should Consider Using Custom Packaging?
The benefits of using custom packaging for your products are numerous. It helps create brand awareness among your customers. When a consumer encounters a product packaged in a custom-made box or bag, the first thing they'll probably notice is the brand logo or label. This helps create a strong brand impression as well as brand recognition.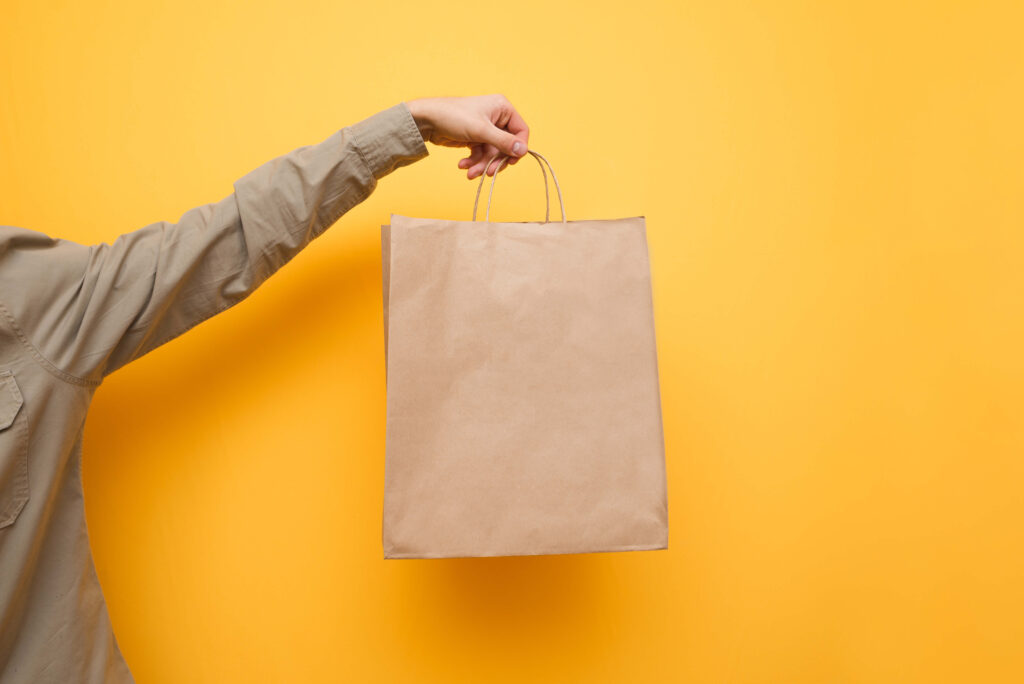 Another benefit of using custom product packaging is that it's made to protect the quality of your product. When you use that option, you'll notice that your items won't easily break or tear. Since custom packaging materials are of high quality, you'll have one less thing to worry about once your products are sent on their way to customers.
How To Create Custom Packaging That Wows Your Customers?
Now that you know the advantages of using custom product packaging for your business. Here are some of the things you can do to ensure that your packaging stands out from the rest:
1. Match The Packaging With The Theme Of Your Brand
Your packaging should complement your overall branding so that it looks professional. See to it that your packaging has a unique design that'll catch the eye of potential and current customers alike. It should also perfectly match your brand's colors, logo, images, and messages in order to enhance your products' impact. This will also allow you to win customers over your competitors.
2. Know The Needs Of Your Product
Custom boxes come in various shapes and sizes to suit different product dimensions and unique shipping requirements. Prior to designing your custom packaging, you should consider how it can protect your product while it's in transit or placed on the shelves. The packaging material you're going to use would also depend on your product. You should ensure that you use food-grade materials for food and drinks. If your product needs special handling or protection, you should opt for specialized materials for your packaging.
When looking for a custom packaging provider. Ensure that they offer a wide range of packaging solutions to meet your specific needs. They should also have customized boxes with a flexible seal to help protect the product from damage while being shipped out. Your product packaging should be durable enough so that your products arrive at each customer's door safe and intact.
3. Understand Customer Unboxing Experience
Small businesses can garner more attention through a customer unboxing experience. Unboxing is a new social media phenomenon garnering an average of a billion views in a year. A lot of people, including influencers, show product packaging when they do video reviews. When your packaging is visually different and pleasing compared to that of your competitors, you already have an edge over them.
If you consider custom packaging, you're adding more value to the overall brand and product. This is because it's already considered part of what your customer is paying for. With that, you should learn how to give your customer a memorable experience through the packaging when they start unboxing or unwrapping your product.
4. Choose Sustainable And Environmentally Friendly Materials
Many people nowadays are conscious of the things they buy and how they can affect the environment. To ensure that your business is sustainable and eco-friendly, you should look into environmentally friendly packaging materials.
The benefits of sustainable product packaging are many and varied. It's an extremely important way of promoting eco-friendly options and helping reduce waste in the production and supply chain for these types of goods. Aside from that, many customers have a positive perception of businesses that make an effort to minimize their waste and carbon footprint.
For packaging, you can go for recyclable or reusable boxes or bottles. You can also use biodegradable materials like paper and bioplastics.
Summary
There are numerous reasons businesses need to think about product packaging. Using custom packaging to promote your business online and offline is a great way to get the word out about your business and encourage people to talk about and recommend your brand and offerings.
You should consider several matters when designing custom product packaging. Such as how it can complement the rest of your brand. You also need to make sure that the packaging materials you use meet certain standards and the requirements of your product. Lastly, you should take the customer unboxing experience into account along with the impact of your product packaging on the environment. When such aspects are satisfied. Your packaging will leave a lasting impression on your customers that will help increase sales in the long run.