The first six months of 2021 went very well for anyone who holds cryptocurrency investments. Bitcoin reached new highs, reaching and surpassing the barrier of sixty thousand dollars. That was a benchmark that seemed all-but-impossible only twelve months ago.
Ethereum began to distance itself from the rest of the back as the established "second in line" cryptocurrency, reaching five thousand dollars per coin. Even Dogecoin, which intended to be little more than a joke when it launched, started to gain genuine value. All of that was before mid-April. Since then, the entire market has fallen off a cliff. 
There are several factors that have contributed to Bitcoin and all the other cryptocurrencies losing their value, but the biggest recent factor is China. China was once thought to be a big supporter of digitised, decentralised currencies. It isn't anymore. At the beginning of the third week in June, China asked the world's banks to stop supporting cryptocurrency altogether.
That's a sudden, sharp change of tone from one of the world's greatest economic powers – and already started to lead by example. It's now illegal to mine Bitcoin or any other currency in Sichuan province. Other areas of China expected to follow suit. It might soon be illegal to mine cryptocurrencies anywhere within the nation. 
The central bank of China recently called in senior executives from some of the country's biggest banks and told them to do more to prevent people from trading in cryptocurrencies. Alipay and the China Construction Bank thought to have come in for particularly harsh criticism.
Although the country hasn't specifically told the rest of the world why it's trying to squeeze crypto out of the market. It's being reported internally that China's authorities believe that digital currencies have become dangerously unstable.
Many crypto investors have recently been spooked by the appearance of a "death cross" on the currency's value. That happens when the short-term average trend crosses below the long-term average trend. For the uninitiated, it means all is not well with the currency's long term prospects.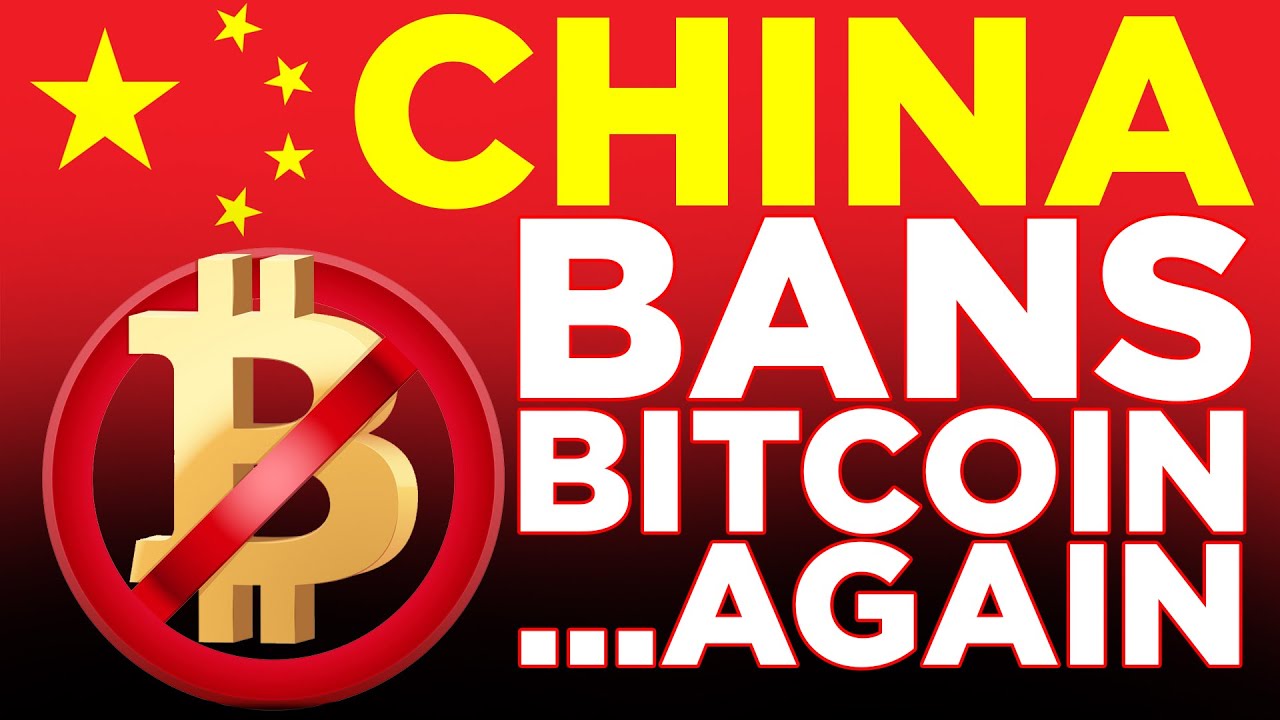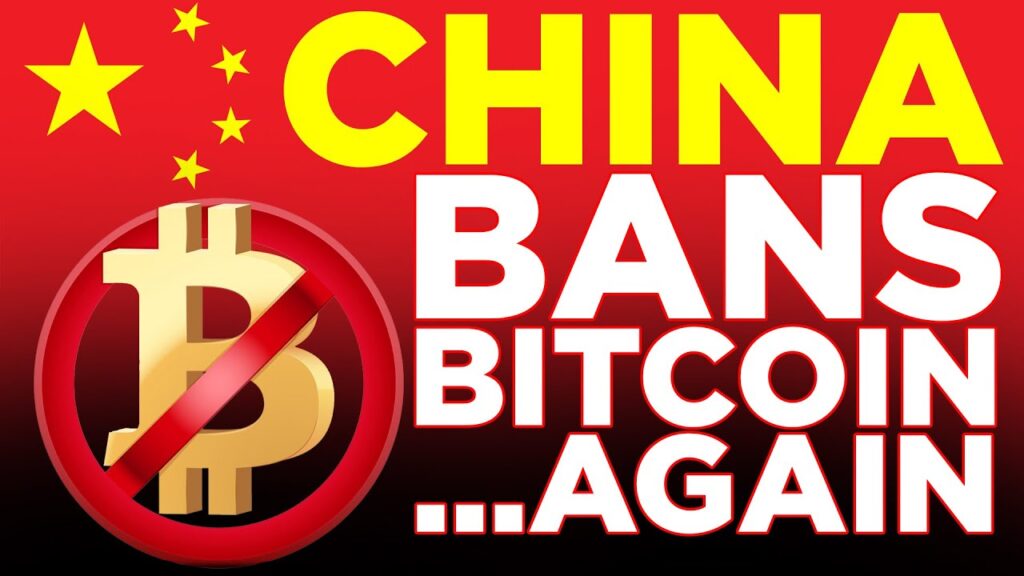 Predictably, China's decision to ban trading and mining and step up international rhetoric has only served to make things worse for cryptocurrency markets this week. We're writing this article relatively early in the week, and so the markets are still reacting. But as of right now, we've seen three hundred billion dollar's worth of value disappear almost overnight. It's no exaggeration to call such a loss catastrophic.
Bitcoin has once again fallen to barely over thirty thousand dollars per coin – fifty per cent of its high tide mark from earlier this year. There was a similar drop in price around three weeks ago, but the coin had begun to recover. This drop might be more serious.
The ban in China is unlikely to go away this time, and the loss of mining facilities is significant. Even though the government nominally disapproved of Bitcoin mining, it was reported last year that China was responsible for more than two-thirds of all crypto mining activity. If that suddenly stops, the whole world will be affected. 
There might be a more cynical explanation for China's sudden change of heart. It's no secret that part of the reason the Chinese government has never been in love with Bitcoin is that it can't control it. That's the same reason the American government doesn't like it. There have also been suggestions for several years that China is preparing to roll out its own official "state-approved" cryptocurrency. That's likely to happen later this year.
It's probably unlikely that a Chinese government-owned cryptocurrency would catch on with the rest of the world. But it might not even catch on in China if Bitcoin and the other big players are still in the way. With them out of the picture, the coin has a much better chance of success. 
The big question is whether the cat is already out of the bag when it comes to crypto. And it's too late for any government action from any nation to stamp it out. We'll probably see more effort made in the US to control and regulate cryptocurrencies in years to come. That might not matter either.
Crypto is already out there in the world, and used by an increasing number of people. You can store and exchange crypto with PayPal. You can use crypto to buy cars and houses. You're free to use crypto to play online slots with some casino websites.
That isn't yet a universal change – you can't necessarily stake your online slots bets at Rose Slots Canada with crypto yet – but it's becoming increasingly common to see slots websites advertising crypto gambling as part of their marketing approach. If it's happening with online slots, it's not far from happening everywhere online. 
We've established that cryptocurrencies are becoming ever more commonplace, but that might not be enough. It's one thing to use crypto to play online slots when you're gambling deliberately. It's quite another to spend money on crypto investments and find yourself gambling with your long term prospects. So long as the value of the digital coins continues to fluctuate so violently.
It will be hard to persuade banks or other institutions that the currency is reliable. Long ago, we promised that cryptocurrencies would behave differently to "real" currencies because their value wasn't as sensitive to global events. The past two or three years have taught us the reverse is true.
The price is more sensitive than any other currency we've seen before. And the wrong word in the wrong place from the wrong person could send prices tumbling at any given time. So long as that remains true, it's hard to have confidence in the market. 
It's not easy to say with confidence why China has suddenly taken this stance. It might very well be that the government has concerns about the stability of cryptocurrencies. It might be that they want cryptocurrencies devalued. So there's room in the market to launch their own. If it's the latter, we'll probably find out very soon. In the meantime, the current death cross trend should worry everybody.