The COVID-19 virus has been around and will always be around, even if countries have attained their herd immunity. Furthermore, since the virus is still around, people are now required to use face masks, and those who are working in the medical field or have fieldwork may also be required to wear personal protective equipment (PPE). 
According to the World Health Organization (WHO), PPEs may help reduce risks in acquiring diseases, particularly the COVID-19 virus. Hence, companies, institutions, or hospitals have been welcoming the idea of installing PPE and safety vending machines for their employees. Hence, this article will help you know five reasons why you should choose a PPE and safety vending machine for your company.
1. Your Organization Or Company May Save More Expenses
Suppose you're thinking about getting a PPE vending machine. In that case, it may help you save expenses because an automated machine like this can constantly check on your inventory if how many PPEs are left for your employees to use. Moreover, you can also know the numbers of PPEs your employees use daily to set a budget for it.
A PPE vending machine may also monitor your usage within the company because you can require identification cards before your employees can get one PPE. Hence, it can promote controlled use and avoid theft from unknown individuals.
2. Easily Contact Your Supplier To Restock Your PPEs
Whenever you're too busy to replenish your stocks for the PPEs, you can easily contact your vending machine supplier to deliver the items for your machine immediately. Moreover, you can also assure the quality of your PPEs if you know and talk to your suppliers directly, making it more safe and secure for your employees' health.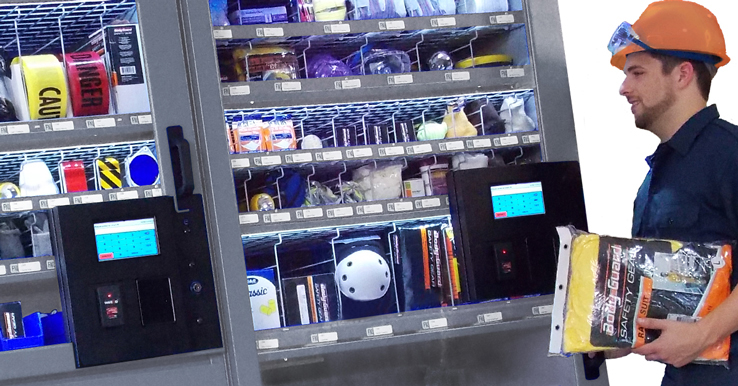 Knowing your vending machine supplier can save you time from jumping one to another because you already have established one. You can also create an agreement with your supplier whenever you come short of your inventory to maintain the quality of the PPEs and monitor your usage.
3. The Vending Machine Can Lessen The Spread Of COVID-19 And Other Diseases
If you have a PPE vending machine within your workplace, you're already protecting your employees' health because you're providing protective equipment so that they won't contact the COVID-19 virus. Face masks or protective suits can be easily accessible to other people if they need one.
Moreover, you're also promoting health protocols among the people so that the COVID-19 virus won't further spread. Establishing a PPE vending machine means that you're indirectly promoting safety and also helping your government to contain the virus.
4. PPE Vending Machine Promotes Convenience And Cleanliness
This vending machine can help you save time and promote convenience for your workers because it's only in one place which they can easily remember where to get the personal protective equipment. Your employees will also save time because the machine can immediately dispense a PPE, and they don't have to worry about where it is stored.
Furthermore, if you choose a PPE vending machine, hygiene will be the utmost priority because you can ensure it is stored in a clean and secure machine. Acquiring the vending machine can help you assure that it won't be exposed to the external environment.
5. Promote Self-Responsibility To Individuals
Besides promoting health to the people, you can also teach them to be more responsible whenever protocols are needed to be followed. Putting a PPE vending machine can teach them to be more aware of their environment and other people. Therefore, it teaches them to wear personal protective equipment for their sake and others' health.
Moreover, a vending machine can instill a cleaner and prepared environment whenever someone forgets their masks and other things to protect them from the COVID-19 virus. Additionally, other people will also look out for themselves on wisely using PPEs, affecting their physical environment after its disposal.
Convenient, Hygienic, And Cost-Efficient
There are many reasons to get a PPE and safety vending machine. Convenience and proper storing of personal protective equipment, while saving your expenses is a win-win situation for you because you promote safety and remind others to take care of their health. Furthermore, you can also check the number of PPEs used because of the monitoring system.
You don't have to worry about the stocks of your PPEs in the machine because you can easily manage their number and immediately contact your supplier for restocking. Therefore, a PPE and safety vending machine can help you be more efficient in using PPEs while protecting public health.