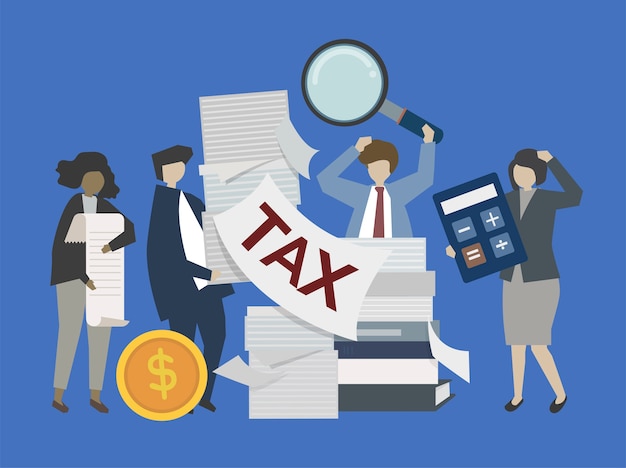 Until recently, a number of significant changes took place in the self-managed super fund system in Australia. Whether it's the cumulative tax-free thresholds, an upsurge in contribution caps, or some fine-line auditing changes, the alterations are quite a few. Hence, it is imperative that trustees remain extra careful while managing their pertinent self-managed super (SMSF) funds. A number of changes more will supposedly take place within the next couple of months as well.
Reasons for which SMSF trustees should remain careful in 2021!
A number of changes are likely to take place in the SMSF within the next couple of months too. So, why trustees of SMSF should remain optimally careful with their SMSF management in 2021?
Here are some of the prominent reasons behind the same! So, without wasting any longer let's dive in!
Many Self-Managed Super Fund have individual trustees!
While operating your SMSF funds, you should know that you can have either individual or company trustees. You are liable to opt for either of the options and hire them as your trustees.
Of late, however, it has been inferred that more than ever, SMSF owners are choosing the former option rather than the latter. This is one good reason for which you should be somewhat careful prior to commencing your self-managed super funds.
Some of the key facts pertaining to this piece of information are:
A 2013 statistics say that the maximum number of SMSFs had individual trustees unlike company trustees as high as seventy six percent.
Imminent SMSF owners should know that having a corporate mode of trustees is way more beneficial.
As the owner of your SMSF, you should explain the various merits and demerits to all your trustee members. When opening an individual, corporate or company SMSF funds, your trustees should become aware of every bit of information which should be balanced, informative and relevant.
Statistics even claim that the net number of individual trustees might witness a nosedive in its increment. Hence, trustees must keep this in mind before joining a particular self-managed super fund.
The growing demand for corporate trustees!
Did you know that corporate trustees are far more cost-effective than having an individual trustee? Although, the latter is a much cheaper option to go with, but, the former is much more economical.
A corporate trustee can save you a reasonable sum of money in the long-run. Besides, it also incurs the subsequent benefits for you after you have commenced operating your Self-Managed Super (SMSF) Funds. A checklist of these benefits has been outlined below for you to consider.
Optimal protection of asset: The obligations of possessing a company like a corporate trustee are quite a few. In response to it, you can expect a good deal of protection for your assets.
The privilege of sole member self-managed super fund: This is yet another advantage which you can expect against operating a corporate trustee. If offers you to setting up a self managed super fund where you're the director as well as the sole member.
Streamlined administration: When you put an end or commence your corporate trustee SMSF, you stop or begin to be your company's director. Hence, it's quite natural that all the pertinent assets will remain in the name of the company.
Saves money: When you appoint a company to operate your SMSF, the advantages are aplenty. One of the key advantages is the great deal of money which it saves for you. Yes, the overall cost of operating a corporate trustee is much less as compared to having an individual or company. Say for instance, it might happen that abruptly one of the trustee members leaves your SMSF. Similarly, one of your trustee members might also die all of a sudden. In that case, a new trustee member can replace that person.
Aside, there are some notable reasons too which have triggered the massive popularity for having a corporate trustee in Australia.
The risk management procedure of the Australian Taxation Office!
If you are a beginner in the field of SMSF operation, then, you might be unaware of this aspect. The Taxation Office of Australia adheres to a certain risk management procedure. The chief objective for doing so is to notify about the establishment of a new Self-Managed Super Fund and vice-versa? Yes, you have heard it right! The same rule applies to owners of trustees as well. According to this criterion, you are liable to notify the Australian Taxation Office when some notable alterations occur in your Self-Managed Super Fund.
The duration of the risk managed procedure!
The risk management procedure can take as long as fifty-six days to attain its successful completion. On the contrary, an SMSF owner must notify about any changes to the ATO within twenty-eight days of the occurrence of the changes. Hopefully, by keeping these factors in mind, running an SMSF is going to be a highly gratifying experience for you in 2021!