Today installing home theaters is prevailing among the folks as it shows a luxurious standard of living. The folks can enjoy cinematic viewing experience at the comfort of their home. With the home theater room, you can watch your favorite movies, TV shows, and sports games. Whenever you like with a cinema-like large screen and sound. Home theater requires an ideal space in your room, which can be a basement or a room. With ideal materials of floors and walls to achieve the highest quality of sound; the purpose is to bring the very best of entertainment for your loved ones. Home theaters come with endless benefits exhibited below.
Unlimited Affordable Options
Installing a home theater setup depends on how you consume your media. If you've got the right image, the sky is the limit. It is not necessary the home theater room should be consisting of expensive setup components. The market is filled with endless options of affordable equipment you can get without breaking your banks. You can fully assess your available options before investing in tech. You can go for a modest home theater setup comprised of 32 to a 55-inch TV or just add a projector. If you do not want to invest in a larger screen, along with at least a DVD player or a Blu-ray Disc player. A soundbar combined with a stereo or home theater receiver, speakers. Moreover, you can avail of affordable home theater setup. From deals, bundles, or special occasion sales like Christmas, Black Friday, or Cyber Monday.
Saving Money on Going Out
The cinema is a great experience but is very expensive as the ticket prices are getting higher day by day. The home theater requires a time investment that leads to fewer visits to the cinema. With a home theater setup, you can conserve fuel as well as save yourself from bearing expensive snack costs.
Great for Family Days
This can be your go-to place to have family gatherings and friends' get-togethers. Catching up with the latest blockbuster at home is not just about snuggling up on the sofa at home. But it's a great way of spending time with your family and talking with your friends. It's a rewarding experience after a long week at school, college, or work gives you a sentimental feel. It's a great way of bringing the family close together.
High Visual Quality
You can amuse yourself with improved high definition technology. In large screens offers sharp, crisp view as many movies theaters display in low resolutions than modern home theaters.
The Control is Yours
With a home theater system, the control is yours, what you want to watch. How and when you want to watch it, how often you want to pause or rewind. Simply it's the cinema-quality entertainment at the touch of your fingertips.
Not Just for Movies
Home theater is the whole entertainment experience. Along with watching movies, you can also watch sports, TV, playing games. Listen to music or watch old family videos comprised of birthdays, weddings, and holidays.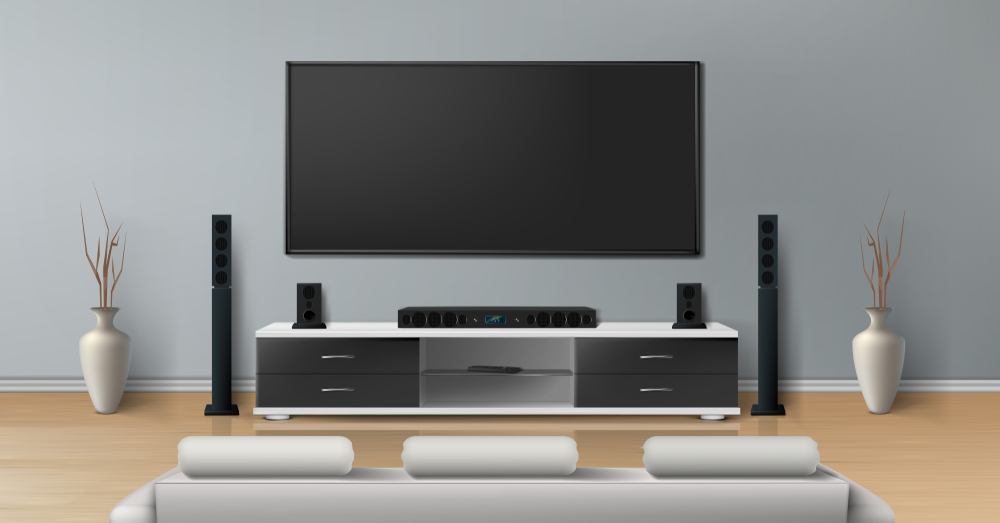 Sports Enthusiasts
Many Home theaters come with a high definition TV screens with a sound system which makes folks feel as if they're really inside the stadium making it an appealing for many sports enthusiasts. It gives the viewer an amazing feel of sitting in a front row in the sporting event.
Hassle Free
A home theater of your own saves you from a struggle to find a parking place or wait in line to buy tickets or buy overpriced snacks, gives you more intriguing and enjoyable entertainment experience.
Customize According to Your Preferences
From equipment to furniture and the space you want it fixed, home theaters can be customized to fit whatever the imagination you have in your head. The ability to tailor a home theater system to your preferences is the most exciting aspect of owning a home theater system. It will be your very own theater in the coziness of your home just the way you or your family like it.
Internet Streaming
Most TVs and Blu-ray Disc players come with the feature to stream TV shows and movies from the internet. There are many sites available on the internet free or with the low subscription fee for streaming music, movies, or binge worth TV shows.