When it comes to running a lab or just having a lab within your own R&D department, there are two determiners of its efficiency. First, it all depends on the staff and their skill level, discipline, and safety habits. Another factor is the equipment used in the lab, which is something that you will be directly responsible for. Considering this and without further ado, here you can find the top five tips to keep in mind when purchasing laboratory equipment from laboratory equipment providers.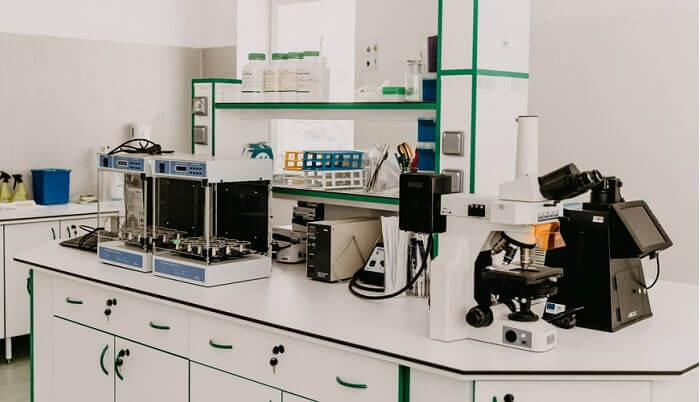 Ask around
The best thing about the internet is the accessibility to virtually any community out there. This means that you can quickly go to specialized forums or subreddits and ask around about the particular equipment that you have in mind. With some luck, you will have answers from people who have actually used it.
These people will be able to offer their own satisfaction and concerns when it comes to the equipment in question. Keep in mind that this kind of insight tends to be more authentic than reviews. Seeing as how the likelihood that reviews were left by an insider is somewhat greater.
Consult your team
Keep in mind that your staff will be using this lab, which is why you need to include them in the process. Also, you need to understand that the quality of the equipment also has an impact on the morale and loyalty of your staff.
After all, by allowing them to work with high-end equipment you will make their lives easier. Other than this, you will show that you have confidence in them, as well as that they have your full trust.
Do some shopping around
The next thing you need to do is look for various suppliers and try to compare them. What you're looking for is a perfect balance between quality and price. According to expert lab equipment suppliers, you don't want to go with low-end. Since you're in an industry where safety and precision are of the utmost importance.
After all, you wouldn't want to be represented by the cheapest lawyer or treated by the cheapest medical expert, wouldn't you? Why take a different stance here?
Make a list
One of the first things you need to do is set your budget for this to work. You need to ensure that you have a list of all the equipment that you need. This means listing all the basic equipment that your lab needs in order to function. But also add a short wish list of items that are not a top priority but are something that you believe could enhance the work of your laboratory.
Also, once you have both the list and the budget, you can prioritize. In other words, if you have enough money for a single luxury piece of equipment, which one should it be?
Ask for demonstrations
This part is vital when it comes to the equipment-buying process. But it's also something that you just can't lose from the mind. You're entitled to a demonstration. However, if you're just a manager and not an actual lab technician. It's a good idea to bring along one of the experts in your employ. This way, you will see exactly what you're paying for.
In conclusion
At the end of the day, the most important thing worth keeping in mind when purchasing laboratory equipment is the fact that it directly affects the work of your laboratory. If you manage to save money but lower the quality of laboratory products or increase the hazard. Then you haven't gotten a very good trade there. Making a compromise that works in your favor is what you're aiming toward.